It's the night you've been waiting for. You've got your party dress on , you're throwing shapes on the dancefloor and your friend pulls out her phone for a selfie. Oh no. The camera doesn't lie. Your once-sleek stands are more Hagrid than Halle Berry and the glitter shadow that looked chic when you left the house? It's now halfway down your face. No need to call a cab - this year we've asked the best in the business how to fix your festive beauty blunders. From surplus shine to wayward brows, here's how to make your look last as long as you do this party season...
"My hair goes frizzy as soon as I step out of the door".
"ITS WINTER! The one thing we can not control is the weather and your hair will change depending on the time of year, if  moisture and rain are not your hair's friends then maybe try wearing it up for the festive season? Or maybe a half-up half-down. If updos are not your thing and you prefer it to be down, then don't over dry your hair try and leave it to air dry as much as possible. Start masking your hair and put it in your beauty regime to do a hair mask twice a week, as central heating maybe adding to your frizz problem not just the damp, British weather. You can get great anti-frizz products now. One of my favs is the Kérastase Anti-frizz Spray. Or keep a bottle of your favourite Serum in your bag; Morrocanoil do really handy travel size bottles perfect for a clutch or handbag and not only will it get rid of your frizz but it will help the overall health of your hair. My fav hair masks are Olaplex No.8, Morrocanoil Hydrating Mask, its a 10 miracle mask."
Paul Jones, Celebrity Hair Stylist.
'The party is tonight and my tan has gone patchy already!'
"Preparation is the absolute key to preventing this issue. Make sure you buff using a gritty exfoliator and exfoliating gloves or mitt to lift away dead and dull skin cells that may already be in the process of removing themselves. Then, prepare the skin ahead of applying any tan by fully drying the skin and applying an oil-free moisturiser to all dry areas. Patchiness is caused by dry and dead skin cells lingering on the surface of the skin causing it to be visible and begin flaking away once tampered with using any friction or adding a colour tone to the skin. Prep the skin with the St.Tropez Fake Tan Remover Mousse to ensure the skin surface is fresh, smooth and clean".
"If you have time, take a buffing mitt or tan remover mitt and jump in the shower and buff the entire area of patchiness, this includes areas around the issue to help dilute the colour slightly. Where the tan has gone patchy, make sure you buff the whole area to almost lift off any dead cells lingering and further dilute the tanning colour tone. The idea here is to lighten the patchy tan and to try and blend it into the successful tan result seamlessly. Once you have buffed the area, take a drop of St.Tropez Instant Wash Off Tan and moisturiser mixed together onto your mitt and dab/press it onto the area where it has gone patchy to try and even it out. The key here is to press the tan into the patchy areas to try to build up and match the colour of the successful areas".
Michaella Bolder, St.Tropez Ambassador and Skincare Expert.
"I can't brush up my brows without ruining my foundation"
"When I want a bushy/feathered style brow, I usually do my brows before applying my  skincare and primer (base makeup). However, If you do prefer to do your base first and find that your base moves after styling your brows, I would suggest using a sponge and lightly pressing it over the area around the brows that's been dislodged. I would recommend using a  24hr brow setter from Benefit Cosmetics as its not too wet and won't move your foundation very much if at all".
Laurretta Power, National Brow artist & Head of Artistry at Benefit Cosmetics.
"My glitter eyeshadow goes all over my face"
"To prevent this, whilst applying the glitter eyeshadow, place a tissue under the bottom lashes, this will help pick up any loose glitter. If this has happened, grab a cotton bud with a little bit of eye cream, and refresh the under eyes. I love using the Vitamin Enriched Eye Base, as it's great for smoothing and refreshing. If any are on the face, use a dry cotton bud and gently pick up the loose glitter, therefore no makeup is ruined".
Hollie Ellis, Bobbi Brown PRO Artist.
"My curls go flat even with hairspray"
"The biggest problem here is Gravity, as it starts to pull on the curls and they will start to drop. Make sure for each piece of hair you are curling you use a really good hairspray; good old L'Oreal Paris Elnett is one of the best. Then when curling your hair is complete, give it a good brush through with a SOFT brush then twist it up into a bun. The beauty of the bun is that it's twisting those curls and setting them in place and its not allowing gravity to start pulling them out. When you are about ten minutes away from leaving the house, undo the bun, tip your head upside down and give them a good shake. Spray a good texture spray at the root and that will revitalise them and give maximum volume. If I am on a photoshoot I will get the model to do this in-between shots to make sure the hair is full and at maximum volume at all times. One of my favourite texture sprays is Batiste Dry shampoo".
Paul Jones, Celebrity Hair Stylist.
"I've got serious shine and I left my powder at home"
"Simply grab a tissue, and press on any areas where there is shine, this will help to lift up any oils sitting on the skin. To prevent this from happening in the future, make sure to use oil-free products to help control shine. Pair your moisturiser with the Skin Long Wear Weightless Foundation SPF15 for longevity with its 16 hours wear, oil free formula".
Hollie Ellis, Bobbi Brown PRO Artist.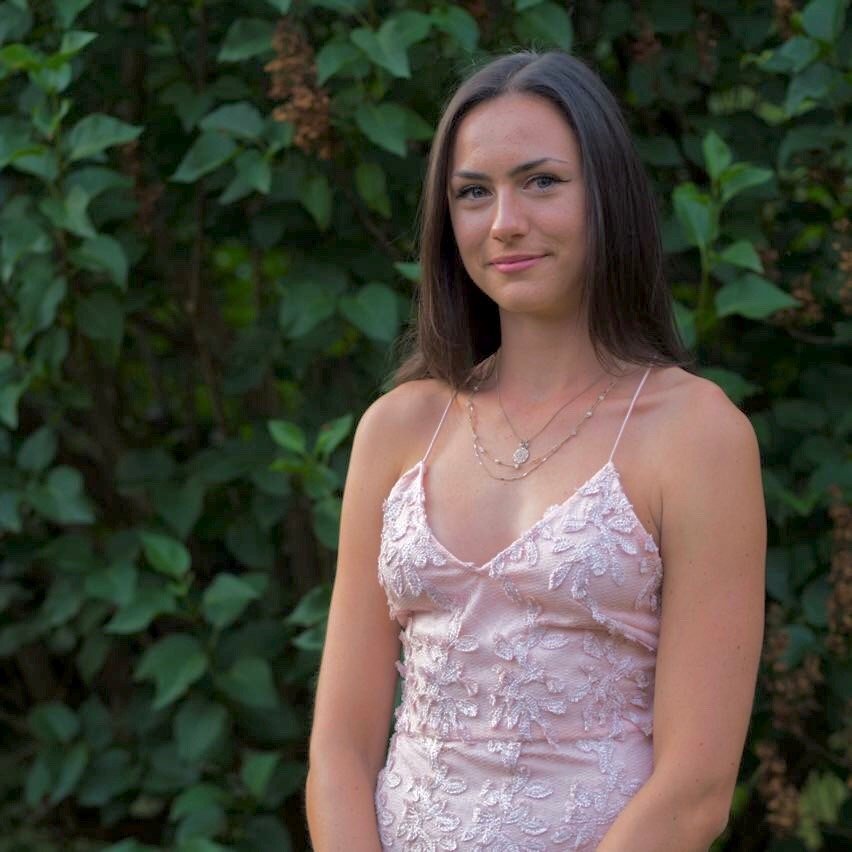 Working with brands at LOOKFANTASTIC for over two years I have developed my knowledge of all things beauty from key skincare concerns to niche makeup tricks and haircare hacks. I have a major passion for finding effective solutions that are easily accessible to everyone so that we can all achieve our best, glowing complexion.