Not just a teenage problem, blackheads can pop up at any age and can be hard to budge if not done properly. Highlighting your pores and making the skin's texture bumpy, blackheads are something we all want gone instantly. We've put together the full guide of what blackheads actually are and what causes them so that you can clear your skin long-term.
What are blackheads?
As the name would suggest, blackheads are those small, dark bumps on the skin. A form of non-inflammatory acne, blackheads are most commonly found on the face (famously on the nose) where there are more oil glands, but can develop on other parts of the body.
What causes blackheads?
Blackheads arise when a hair follicle is clogged with dead skin or sebum (oil naturally produced by the skin). Unlike whiteheads and pustules, these blemishes appear darker due to the sebum mixing with oxygen before it's trapped in the follicle, causing it to oxidise and become darker in colour. Other factors that can cause an increase in blackheads include:
Makeup build up or not cleansing the skin properly
Sweat
Excess skincare or haircare products left on the skin
How to treat blackheads
Don't squeeze
The golden rule when it comes to any form of blemishes; don't squeeze! Though tempting, squeezing your spots and blackheads can cause scarring and can even push the blackhead deeper into the pore making it hard to extract. Leave any physical extraction to the professionals to ensure it's done properly, no matter how tempting it may be.
Cleanse regularly
Cleansing morning and night helps to keep the skin clean from dirt and build up and removes any excess oil produced throughout the day or overnight, helping to prevent pores from becoming blocked. If this oil has already managed to make its way into your pores causing a blackhead, a cleanser containing Salicylic Acid will be your best friend. Not only does Salicylic Acid cleanse the skin, removing any dirt, makeup, build up and oil, but it also penetrates deep into the pores, shedding any dead skin cells and offering anti-bacterial properties that prevent bacterial acne from forming.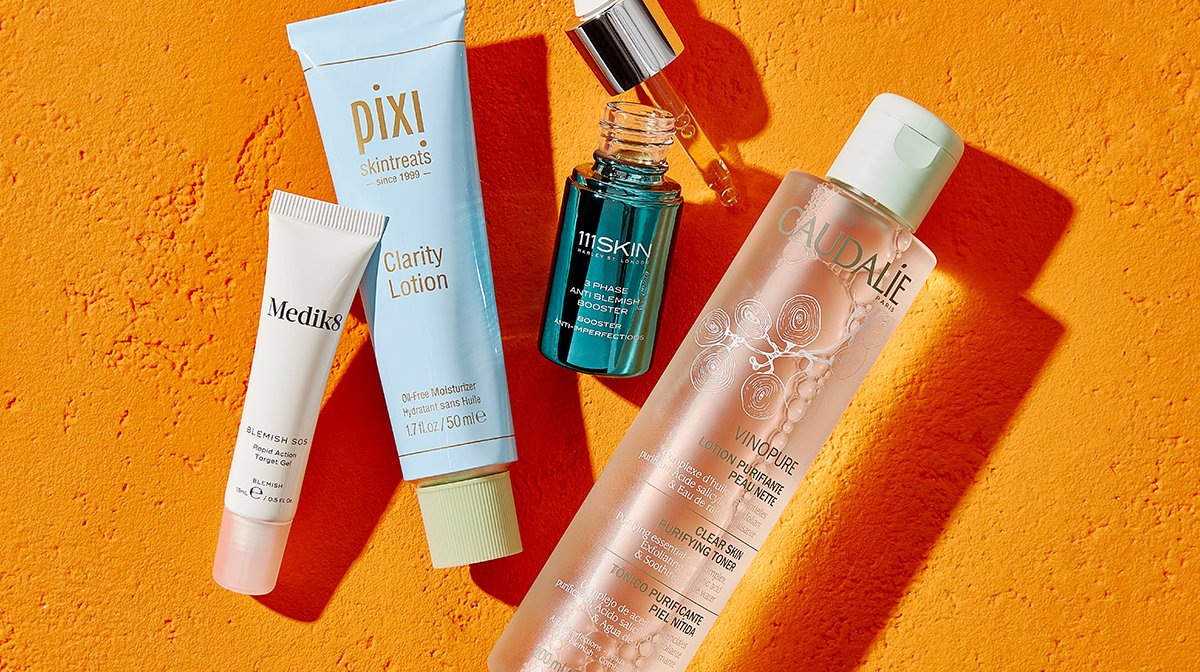 Discover why Salicylic Acid is the ultimate complexion clearer, along with when to use it and our top skincare picks for this wonder ingredient.