Whether you're hosting or heading out for a big night, getting ready for a party is usually the busiest and most time consuming part. To make sure it runs smoothly and you feel incredible, we're sharing 5 of our foolproof favourite ways to help us get ready.
5 Things to do When you Get Ready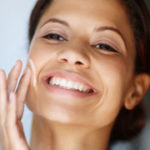 1.
Prep your Skin
Get your skin ready for a party with a great hydrating primer. It will help soothe your skin, even your skin tone and hydrate, leaving a perfect base for makeup. Look for moisturisers or primers containing Glycerin; this is the key ingredient for helping makeup last and locking hydration into the skin.
We love:
Embryolisse Elixir Eclat
This is known for being a little makeup artist secret; it helps to refine pores and add luminescence to the skin before makeup.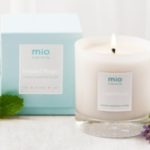 2.
Set the Mood
If you're hosting, give your home a quick bit of party prep by setting the mood. Clear up any clutter, switch on some music and light a few scented candles. It'll get everyone feeling relaxed and happy the moment they step through the door.
We love:
Mio Skincare Liquid Yoga Candle
It smells incredible, with mint and lavender that helps to soothe and relax.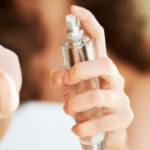 3.
Know your Essentials
Build your party look around the things that make you feel incredible, whether it is a slick of red lipstick, a spritz of your favourite perfume or your trusty little black dress. If you have your essentials covered, you can relax and have fun with another part of your look.
We love:
Marc Jacobs' Divine Decadence
With Champagne top notes, this is a fresh, sparkling fragrance with just enough depth to feel a little bit sexy for a special night.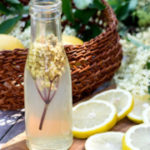 4.
Treat yourself to a Drink
Make the getting ready part feel a little special and make yourself a fancy drink whilst you get ready. Whether you go for a cocktail or a mocktail, don't forget the pretty glass and a bit of garnish. You'll feel like a million dollars before you even step out of the door!
We love:
An Elderflower and Thyme Fizz
Prosecco and Elderflower make this refreshing and sophisticated; the perfect little treat for a special evening.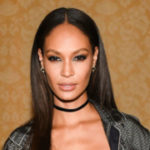 5.
Play Dress Up
We definitely believe that part of the fun is getting ready and for a big night, there is no better excuse to try something new. We love deciding on a theme for an evening's look; whether you want to go for Hollywood glamour or to become a rocky-grunge queen, it can feel fun to become someone different for a night.
We love:
Illamasqua's Neutral Eyeshadow Palette
The richly pigmented eyeshadows are so versatile, from
smokey eyes
to subtle definition. Whatever look you choose, they make a great staple.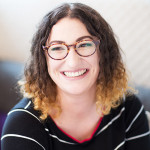 Major fan of scented candles, Make Up brushes and Highlighter. I'm always on the hunt for those Holy Grail products and my dressing table is covered in more beauty products than I like to admit. As an adopted Northerner originally from Brighton, I spend most my days wondering what all this rain is about. My hair isn't grateful for the move. Currently loving:
NIOD Photography Fluid