A great way to switch up your style or enhance your current looks, hair extensions are the ultimate party season accessory. It goes without saying that when our hair looks great, we feel more confident than ever, and whether its luscious length or bouncy body that you're after, extensions are a great way to achieve your hair goals. 
Just like your natural hair, your extensions require some TLC to keep them looking and feeling their best. Taking the time to look after your extensions properly will not only make them last longer, but keep them looking healthy and silky smooth. To ensure your extensions stay looking gorgeous, Alice Clayton, Beauty Works brand manager shares her top tips on how to care for your faux hair.  
Should you wash hair extensions?
Alice says: "Your clip-in extensions won't need washing as regularly as your own hair, but we usually recommend every 10-15 wears to keep them looking fresh and remove any build up of product."
What should you wash your hair extensions with?  
Alice says: "Just like your natural hair, your extensions require some TLC to keep them looking and feeling their best. When shampooing, make sure you're using a shampoo which is specifically designed for your extensions. The Beauty Works Pearl Nourishing Argan Oil Shampoo is designed to extend the lifespan of your hair, gently removing dirt and impurities, whilst moisturising and strengthening your hair with vitamin E and argan oil."
Alice says: "Conditioning your extensions is a key step to keeping them soft and silky. Beauty Works Pearl Nourishing Argan Oil Conditioner is enriched with argan oil and keratin to deeply nourish for an intense glossy finish. For extensions that have gone dry from excessive heat styling or product build up, use a hair mask like the Beauty Works Restore Mask for 10-20 minutes to restore your clip-ins."
How should you wash hair extensions?
Alice says: "Before washing, brush through the hair to remove any tangles and make sure all of the clips on the wefts are closed to avoid damage. Gently distribute product in a circular downward motion, massaging into strands and avoiding scrubbing the hair to prevent damage. Make sure you are thoroughly rinsing out all product after washing and keep the water at a lukewarm temperature. My top tip would be to always shampoo your hair twice! The first shampoo wash will remove dirt and residue, while the second wash will help your locks benefit from the nourishing properties of the shampoo."
Are there any ingredients you should avoid using on your extensions?  
Alice says: "Many hair products contain harmful chemicals and silicones that will dry out your hair, and as your extensions don't have a natural supply of oils like your own hair, this can be very damaging. It's so important to use products that have been tested on your extensions and are designed to protect and extend their lifespan. Avoid products that contain parabens or alcohol which can strip the hair and cause skin sensitivities. Contrary to other extensions methods, always use a sulfate shampoo, like the Pearl Nourishing Argan Shampoo, when washing clip-ins to effectively remove product build up."
How should hair extensions be dried after washing?
Alice says: "When your clip-ins are completely rinsed and the water is running clear, gently comb through to remove any tangles. You should avoid leaving your extensions to dry naturally, always blow dry (trust us). Blow dry in a downward motion and use a round blow dry brush to fully dry each section."
Alice says: "Using a smoothing treatment on your hair can also eliminate unwanted frizz and static. The Beauty Works Dream Shine is a heat-activated humidity shield with an advanced anti-frizz formula that seals each individual strand for a super glossy, ultra-smooth finish. Coat your hair before blow-drying and trust me you will be amazed at the results!"
How do you make your hair extensions last longer? 
Alice says: "Unlike your natural hair, hair extensions don't have a direct supply of nutrients, vitamins or minerals so understandably they will require more maintenance and after care than your own natural hair. Beauty Works have created the most moisturising haircare products, infused with restorative argan oils, keratin and proteins, to keep your hair feeling super soft & smooth. The Beauty Works Argan Serum is a daily hair treatment that restores moisture whilst combating frizz. Run the product through mid lengths and ends to repair and restore your hair.
How do you ensure hair extensions don't damage your natural hair? 
Alice says: "Clip-in sets aren't designed to be worn as semi-permanent extensions and could cause damage to your own hair if worn excessively. Avoid wearing day-to-day, instead saving for 1-2 times a week to give instant length and thickness for an event or special occasion. You should also never sleep in your clip-in extensions as this can cause tension on the hair which will weaken the stands over time leading to breakage and split ends."
How do you protect hair extensions when styling and using heat?  
Alice says: "We all know that heat is bad for our natural hair, and this is the same for your extensions. We would recommend styling at no more than 180 degrees to prevent any heat damage. It's vital to always use a heat protection spray when drying and styling the hair to avoid heat damage. A heat protection spray works by sealing the cuticle with a protective formula that keeps it safe from heat.
How should you brush hair extensions to prevent damage?
Alice says: "Make sure you are brushing your clip-ins before and after use with a Beauty Works hair brush, designed with ultra-soft and flexible bristles, to gently detangle whilst reducing frizz or static for a smooth, silky finish. When brushing, start at the bottom of the extensions first and work your way up to the root, this will prevent breakage or damage to the hair."
"Using the correct hairbrush, and with the right brushing techniques shouldn't cause any damage to your extensions. Always treat your clip-ins with care and avoid 'hard' brushing, as this can lead to breakage. If you discover a knot, gently brush through with a soft bristle brush, or for stubborn tangles use conditioner to soften the hair after washing."
How should you store clip in extensions? 
Alice says: "Storing your clip-ins safely is vital for keeping them in the best condition. All Beauty Works clip-in extensions come with either a storage box or bag included, so you can put them away after each wear to keep them tangle-free and protected from damage."
Top tip: "Don't leave excess product on the extensions or store them wet or damp, as this can cause damage or tangles in the hair. Avoid storing in direct sunlight as this may cause discolouration over time."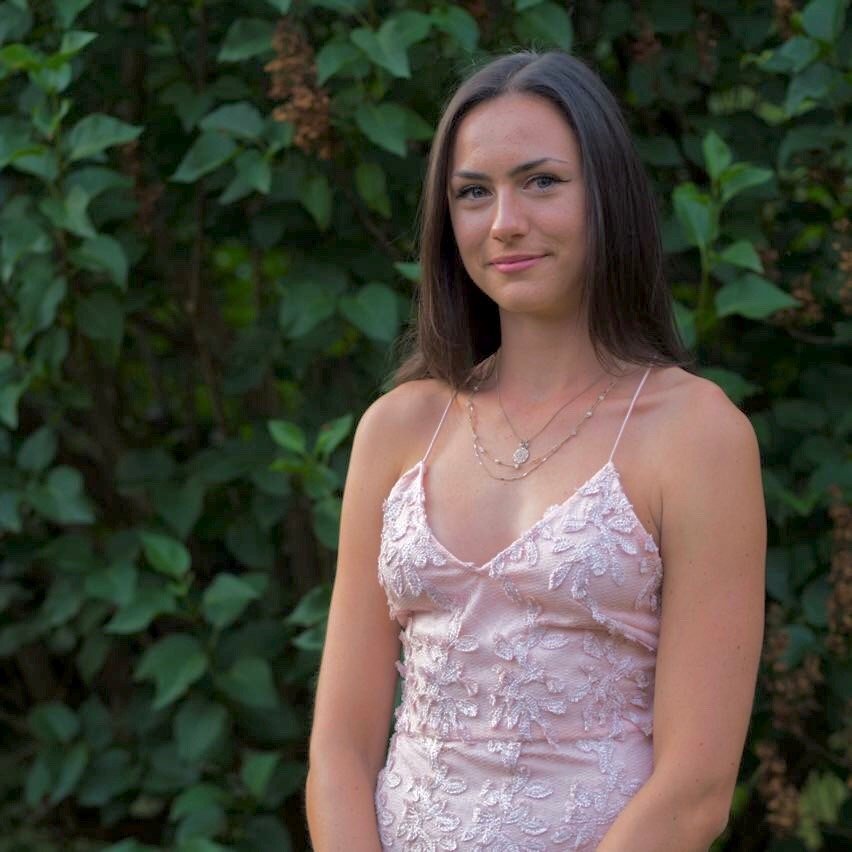 Working with brands at LOOKFANTASTIC for over two years I have developed my knowledge of all things beauty from key skincare concerns to niche makeup tricks and haircare hacks. I have a major passion for finding effective solutions that are easily accessible to everyone so that we can all achieve our best, glowing complexion.