For many of us, there is no better feeling than having a fresh new set of hair extensions. Rejuvenating your locks is a great way to switch up your style or enhance your current look. It goes without saying that when our hair looks great, we feel more confident than ever, and whether its luscious length or bouncy body that you're after, extensions are a great way to achieve your hair goals. 
Unlike your false eyelashes, hair extensions pretty much become a part of you, and it's important to give them the same level of care that you would for your natural hair. Taking the time to look after your extensions properly will not only make them last longer, but keep them looking healthy and silky smooth. To ensure your extensions stay looking gorgeous, we asked the haircare gurus at Easilocks for all their top tips on how to care for your faux hair.  
How should you wash your hair extensions?  
You can wash your hair extensions in the same way you wash your natural hair. All you need is a good quality shampoo, conditioner and some lukewarm water. 'We recommend using Easilocks homecare products to wash your hair extensions. Our Macademia Shampoo protects the hair from environmental aggressors and maintains moisture for a silky soft finish. Combined with ourMacademia mask that prevents breakage and restores hydration, you can keep your extensions feeling lusciously soft.'  
Are there any ingredients you should avoid using on your extensions?  
Whether real or synthetic, it's important to use nourishing, protective products on your hair. This means staying away from harsh chemicals that could cause irritation or strip your locks of moisture. 'The formulas in our Easilocks homecare range are free of sulphates and parabens to ensure that there is no damage caused to your extensions or your natural hair.'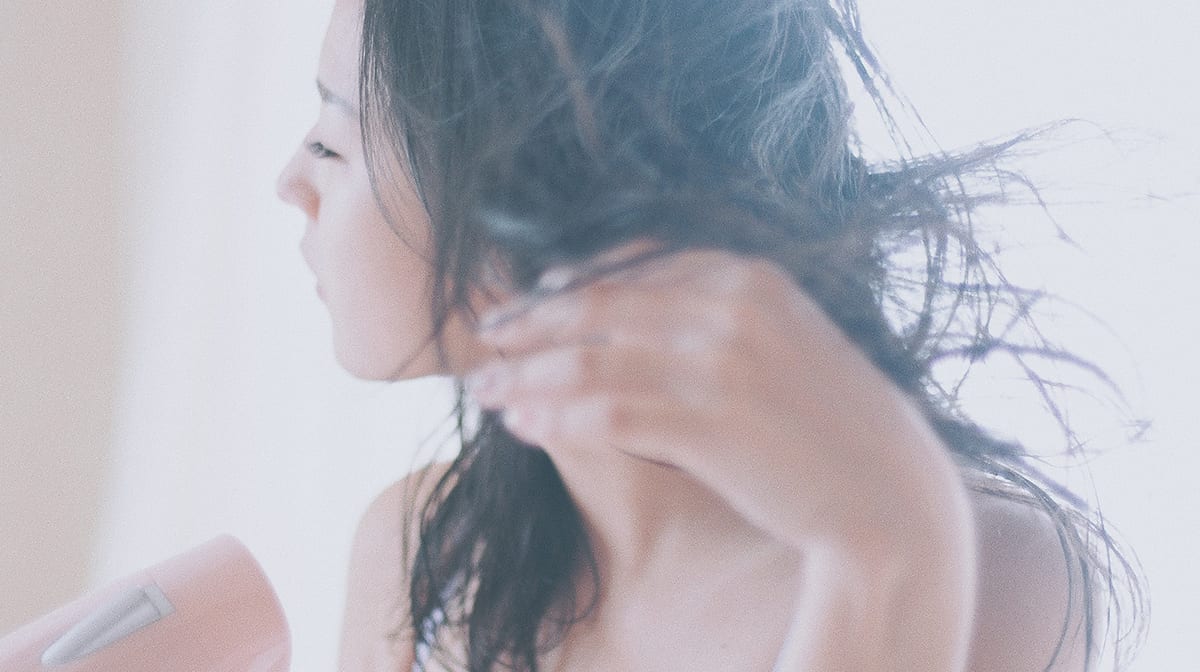 Advice
What Causes Thinning Hair?
Discover our guide to thinning hair including the causes of thinning hair & how to prevent thinning hair with lifestyle changes & hair thickening shampoos.
How do you make your hair extensions last longer? 
The best way to keep your extensions looking gorgeous for longer is to use a conditioning spray that softens the strands and protects from heat damage. 'We recommend using Easilocks Fabrique conditioning spray after every wear to maintain the lifespan of your extensions. Specially designed to nourish synthetic hair fibres, this spray will leave your clip-ins looking revitalised.'
How do you ensure hair extensions don't damage your natural hair? 
Clip-ins are a really great alternative to taped or glued in extensions, as they don't put too much strain on your natural hair. 'Easilocks Fibre Hair extensions will not damage your natural hair. Our hair pieces feature pressure sensitive clips for easy application and removal. With no glue, sewing or braiding, you can get a glamourous look without damaging your natural locks.'
Easilocks x Jordyn Woods Ponytail - Brown Cocoa

Easilocks x Megan Mckenna's Bouncy Blow - Brown Cocoa

Easilocks x Charlotte's Miracle Makeover - Cream Caramel
How do you protect hair extensions when styling and using heat?  
The key to keeping your extensions safe whilst styling is to ramp up the protection, and lower the heat. 'Always, always use heat protection when styling your extensions. We recommend using the Easilocks Rose Gold oil. Infused with Tahitenis Flower extract and a cocktail of botanical oils, this oil carefully coats faux fibres and shields your locks from heat damage. This Rose Gold oil should be applied to the ends of your extensions and brushed through the hair for full coverage. Our fibre hair extensions should be styled using heat up to 150 degrees.'
How should you store clip in extensions? 
It's super important to prevent your extensions from getting tangled whilst you're not wearing them. 'Easilocks hair extensions should be stored on a hanger with a protective bag to cover the hair. Always ensure to brush your hair extensions thoroughly before and after use to keep them super soft and tangle-free!'
Easilocks Copper Barrel Brush - 53mm

Easilocks Copper Barrel Brush - 25mm

Easilocks Copper Barrel Brush - 43mm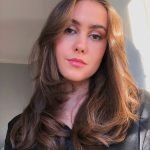 As someone with an affinity for all things beauty, discovering fantastic new products is my not-so-secret obsession. Over the years I've tried and tested a mountains worth of creams, serums and cleansers, finding some of my favourite 'holy-grail' products along the way. However, I'm always on the lookout for more ways to nourish my hair, perfect my dewy base, or enhance my skincare routine. Working as a beauty blogger for over 3 years, I've been lucky enough to collaborate personally with lots of amazing beauty brands including Christian Dior, The Body Shop and Dermalogica. I've used the Dermalogica special cleansing gel religiously since I first got it and their products are some of my ultimate skincare faves. When it comes to cosmetics, NARS Sheer Glow foundation is definitely my go-to - I live for a light, glowy base!