We understand that life can become hectic and sometimes a warm and soothing bath is all you need to relieve worries, stress, anxiety and tension. If this sounds like you, then it's time to take a moment for yourself and treat yourself to a pamper night by lighting your favourite candles and drawing a bath using a truly luxurious bath oil.
Not only will a bath oil scent your bathroom with a spa-like aroma, but it will also help make your skin feel softer and more supple. If you're looking for some recommendations on the best bath oils to try yourself, or to treat someone else to, then keep on reading as we introduce you to luxurious bath oils from leading brands Neals Yard, Molton Brown and more.
What To Look For In Your Bath Oil
If you're trying to prepare your body for a good night's sleep and relax your mind following a busy day, look out for bath oils with relaxing ingredients such as Lavender and Rose to help promote a sense of calm wellbeing. Bath oils infused with gentle oils such as Coconut oil and Almond oil can really help soften your skin whilst leaving a beautiful lingering fragrance.
Which Are The Best Bath Oils?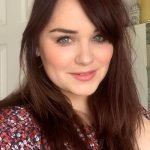 I've been writing about hair and beauty for over 10 years. I am a collector of vintage perfume and my go-to look always includes a bold pink lip! For more, visit https://www.goodgollymisshollie.co.uk