The LOC method stands for Liquid, Oil, Cream, describing the order in which you should apply and layer your products. The liquid part can be water itself, a liquid-based formula (e.g. mists) or a leave-in conditioner. Next, apply your oil to lock in this moisture. Finally, add your favourite curl cream or butter, closing the cuticles to secure your newfound hydration.
Does your hair still feel dry and brittle just days after conditioning, no matter what products you use? How you layer your products plays a huge part in how effective they can be. The best way to moisturise dry, damaged or frizzy hair, the LOC method is great for anyone who wants softer, silkier and more defined curls.
Before you start, you need to know how porous your hair is. Check out our 'Everything you need to know about hair porosity' article to discover what type of hair you have. Done? Then let's begin…
How do you do the LOC method?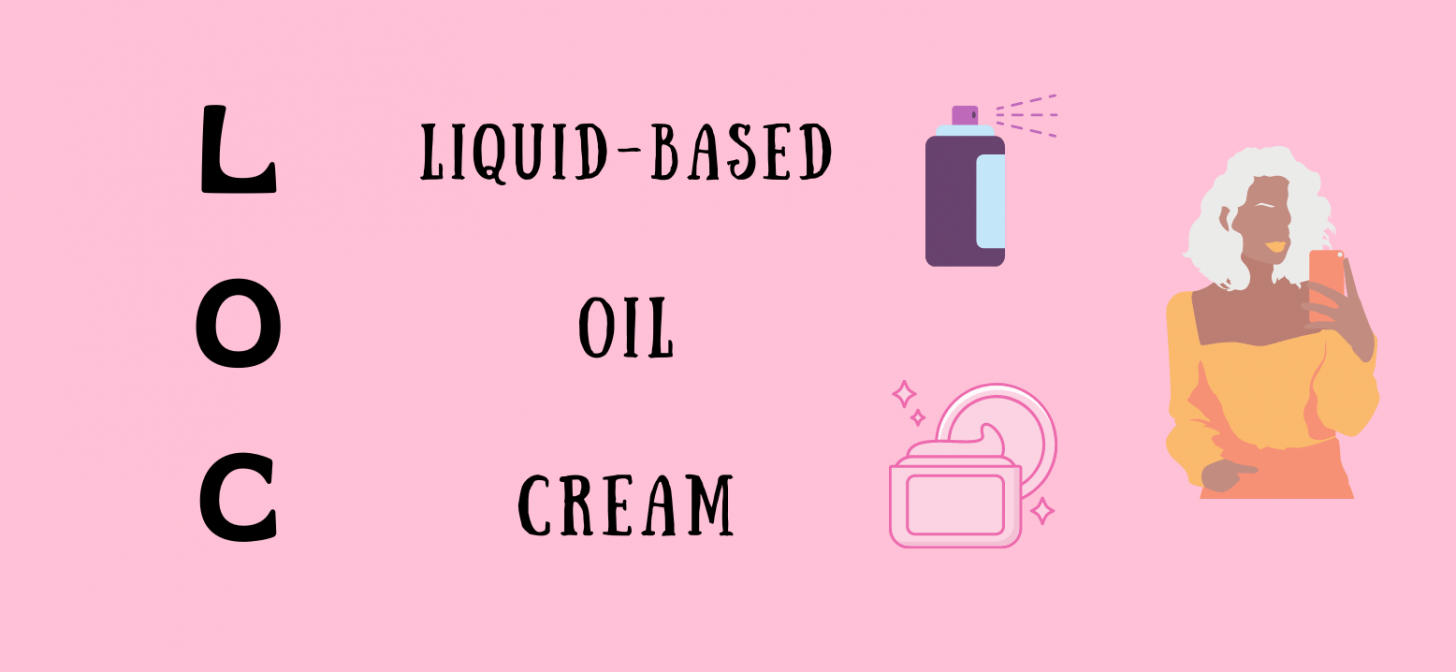 Step 1: Liquid
The LOC method should always start with damp hair. It can be done after you've washed and conditioned, or simply dampened your hair with water. If you're using the LOC method to refresh your curls between wash days, use a spray bottle or your hands to apply water to your hair. Make sure you've sectioned your hair first, so that every single curl is covered with moisture.
Now, you can apply a water-based mist, and/or a lightweight leave-in conditioner –  in that exact order. If your hair is more prone to dryness, high porosity, or recovering from dye or chemicals – use both!
Using your fingers, a comb, or delicate brush, distribute the product evenly through each section, applying the water or mist before your the leave-in. Start at the ends, they crave moisture the most, and it will make detangling so much easier.
If you're following the Curly Girl Method, make sure you use products that are free from sulphates, silicones and alcohols. Check out our Curly Girl Method article if you want to learn more.
Best water-based mists for the LOC method: