If you want to pamper yourself this Easter weekend, and enjoy the extra two days of holiday you have, why not get into the tub with Molton Brown and their sensuous Pink Pepperpod bodycare collection?
What is Pink Pepperpod?
The Molton Brown Pink Pepperpod is a collection of warming and fiery scented products, designed to enliven your senses and help you unwind after a stressful day. The range itself has been made to take care of your body and give you a pampering treat when you are in need of some TLC.
What does Pink Pepperpod smell like?
Molton Brown Pink Pepperpod has a spicy and warming scent, which makes it perfect for relaxing and unwinding.  A top note of spicy Pink Pepper reveals a warm heart of Ginger, while rich Patchouli adds rounded depth.
1.

Unwind with a relaxing soak.

Turn the bathroom into a sanctuary with a few candles and your favourite book, and let the indulgent aromas of Pink Pepperpod fill the space with the Pink Pepperpod Body Wash. Blended with high-quality pink pepperpods for antioxidant protection, the bath and shower gel leaves skin clean and beautifully scented.

2.

Reveal healthy, radiant skin with the matching body polisher.

The Fiery Pink Pepper Pampering Body Polisher is enriched with Shea Butter for added hydration to moisturise your skin as you scrub, and keep it glowing and healthy. In fact, it's one of the best body treatments we have tried! As the extra-fine body scrub particles melt into the skin, it removes impurities and cleanses in depth. Apply in a circular motion, rinse and pat dry with a clean towel.

3.

Layer the sultry fragrance with the spicy body lotion.

Enriched with a skin-pampering complex, the Pink Pepperpod Nourishing Body Lotion instantly comforts, soothes and hydrates skin while leaving a deeply aromatic scent. For extra relaxation spend a few minutes massaging your muscles to help relieve aching areas. Molton Brown's light body lotions have been clinically proven to increase moisture levels by 3 times, just moments after they're applied, and remain doubled even after 24 hours.

Whether you're planning a night out or staying in for some me-time, a few smouldering spritzes of the Fiery Pink Pepperpod Fragrance will transport you to faraway islands. Composed with notes of Pink Pepper, Tangerine, Nutmeg and Oakmoss the spicy-sweet Eau de Toilette is the perfect finishing touch.
For today only when you shop the Molton Brown brand, you can receive a free 100ml Pink Pepperpod Body Wash to help energise and soothe aching bodies.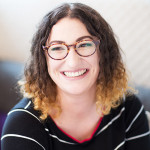 Major fan of scented candles, Make Up brushes and Highlighter. I'm always on the hunt for those Holy Grail products and my dressing table is covered in more beauty products than I like to admit. As an adopted Northerner originally from Brighton, I spend most my days wondering what all this rain is about. My hair isn't grateful for the move. Currently loving:
NIOD Photography Fluid