We all love a touch of sparkle, but sometimes doing full blown glitter glam feels a little bit extra for simply popping to Tesco. However, incorporating this pretty pigment into your daily makeup routine is much easier than you think. Glitter isn't exclusively for festivals and events, and there are lots of stunningly subtle ways you can add a touch of sparkle to your look, without feeling over the top. Discover the top five subtle ways to wear glitter every day below. 
Glitter Shadow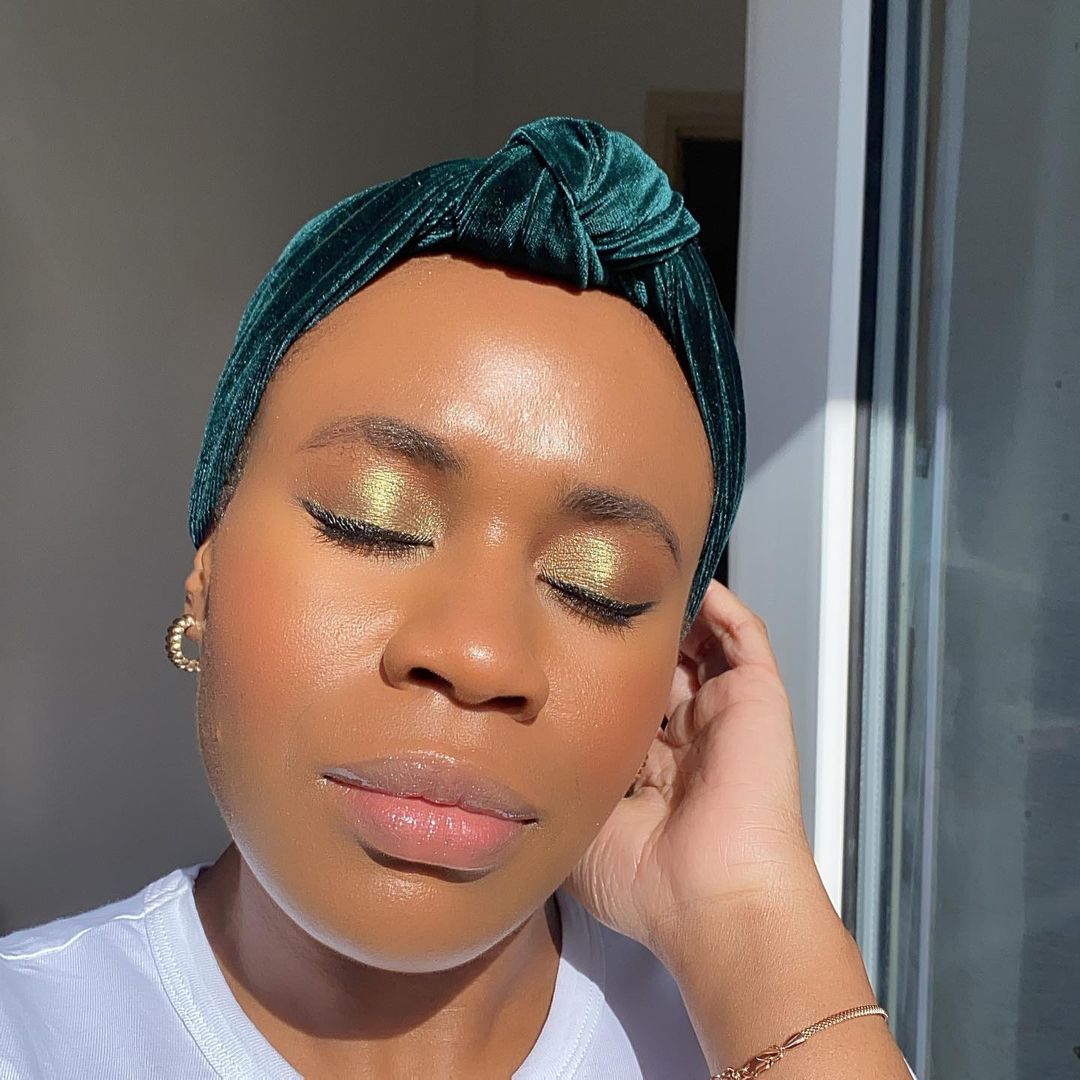 @beautiful_glowy_skin
One of the easiest everyday ways to wear glitter is to pop on a shimmery shadow. A classic gold or a champagne hue are ideal tones to add a touch of femininity and make your eyes pop no matter what their colour!   
The great thing about shimmer shadows is that you have control over how pigmented you want them to be. For a subtle sparkle, use a fluffy brush to dust on the shade of your choice. This will help to achieve a natural glow. If you want a bit more shimmer, take a flat packing brush, spritzed with setting spray and gently pat on the shadow until you have the desired look! 
Glitter eyeliner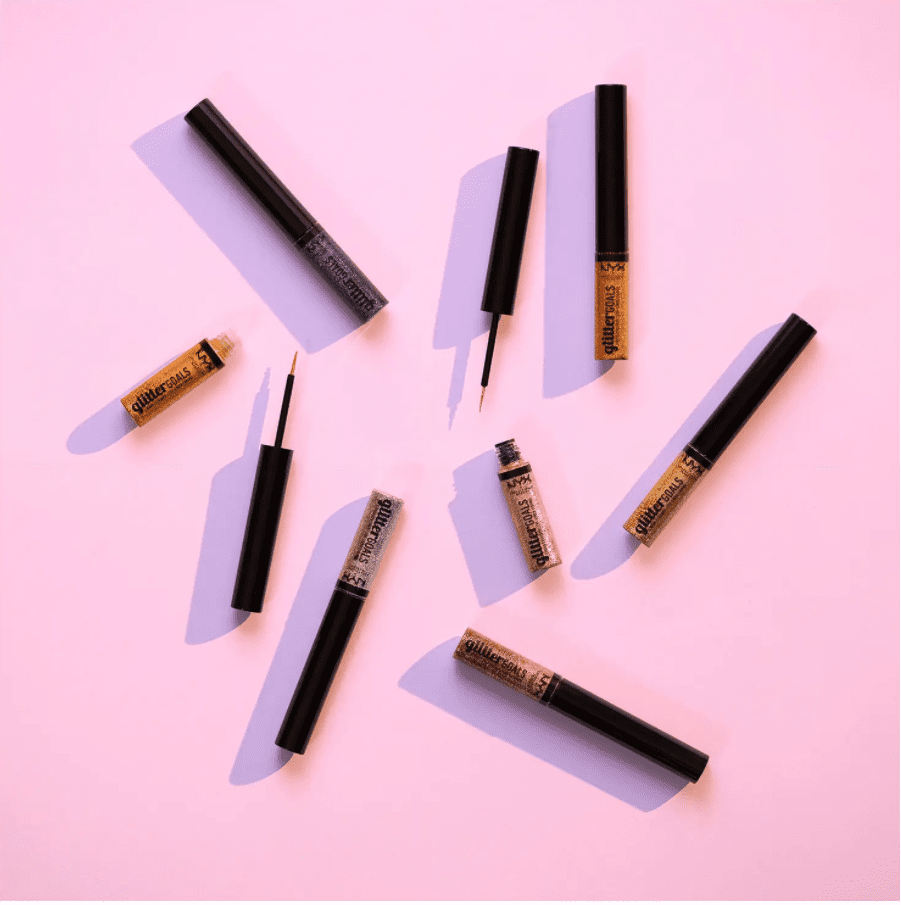 If you love eyeliner, but are feeling a little bored of the classic black cat-eye, glitter liner is perfect for you!  
You can experiment as much or as little as you like with glitter liner. For a more subtle look, opt for a black glitter liner to give a fresh take on your usual style. If you want your glitter stand out more, try incorporating a bit of colour into your glam. For brown and hazel eyes, opt for a purple or a green glitter liner to make them pop. For those who have blue or green eyes, shimmery copper tones will compliment them perfectly.  
Shimmer body oil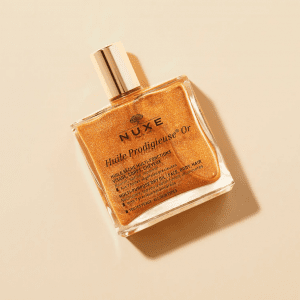 Using glitter oil on your body is a great way to accentuate your tan and give you a beautiful sunkissed glow. Ideal to take you from day to night, this subtle yet effective hack gives your skin an extra touch of sparkle, leaving it looking healthier and more radiant.  
Work in shimmer oils with your hands, using the warmth of your fingers to blend out evenly, or opt for a big, dense and fluffy brush and use long sweeping strokes for a smooth finish.  
Highlighters are the perfect way to top off your glow and add a touch of glitter without it being too extra. You can add as much or as little highlighter as you want to achieve your desired radiance. Opt for a light dusting over your visage using a fluffy brush to get that all-over, light-reflecting glow, or use a smaller fluffy brush to apply the highlight to the high points of your face and chest including your cheekbones, brow bone, tip of the nose and collar bones.  
Glitter nails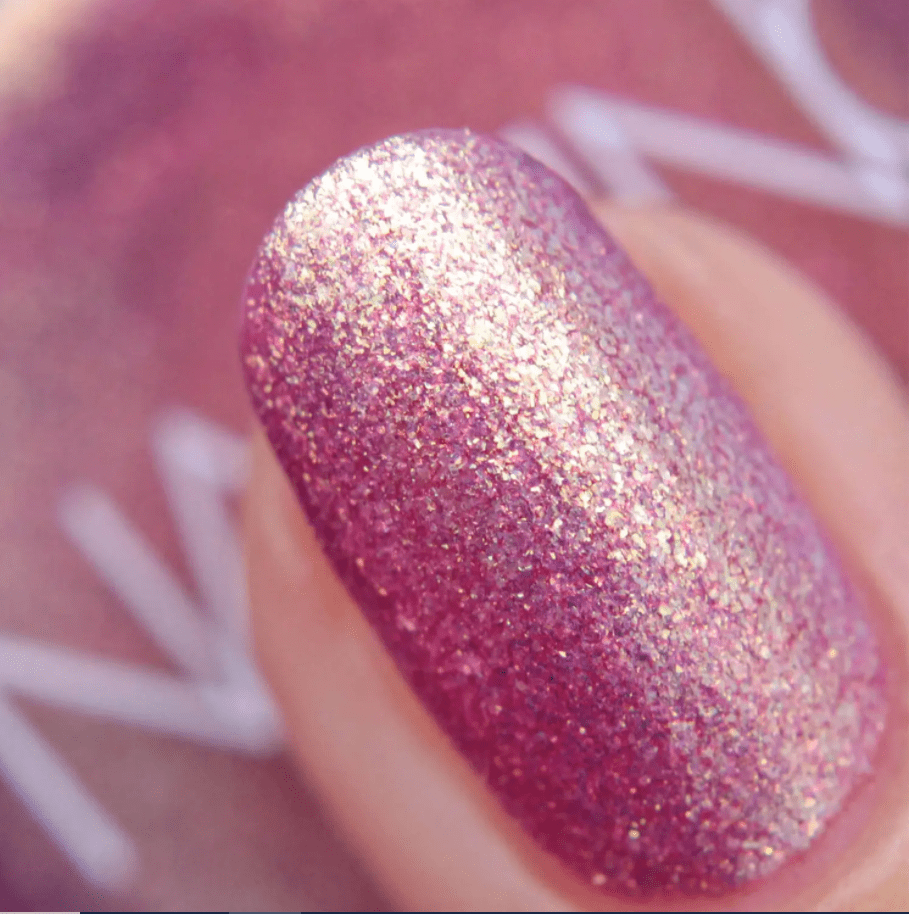 If you don't like wearing glitter on your face, then you can get your sparkle fix with your mani instead. Wearing glitter nail polish is a fool-proof way to add a touch of glam to you daily look. Whether you choose to have glitter on all fingers, have one statement glittery nail, or go for a glittery French manicure, there are endless ways to get some sparkle at your fingertips. For the summer months, a pink or peachy glitter is ideal, and for winter party season, why not try a vibrant glittery red, or a metallic black shimmer?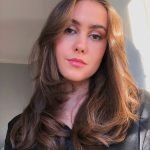 As someone with an affinity for all things beauty, discovering fantastic new products is my not-so-secret obsession. Over the years I've tried and tested a mountains worth of creams, serums and cleansers, finding some of my favourite 'holy-grail' products along the way. However, I'm always on the lookout for more ways to nourish my hair, perfect my dewy base, or enhance my skincare routine. Working as a beauty blogger for over 3 years, I've been lucky enough to collaborate personally with lots of amazing beauty brands including Christian Dior, The Body Shop and Dermalogica. I've used the Dermalogica special cleansing gel religiously since I first got it and their products are some of my ultimate skincare faves. When it comes to cosmetics, NARS Sheer Glow foundation is definitely my go-to - I live for a light, glowy base!