BB Creams, CC Creams, most of us know that they're somewhere between makeup and skincare and are somewhat better for the skin than a foundation, offering a more lightweight coverage. But what's the difference between a BB and a CC cream and how do you chose which one's for you? As simple as (A), B, C, BB stands for 'blemish balm' and is generally used for covering problematic skin, whereas CC stands for colour control and is better for evening out the skin tone. Though you can opt for using just the one to make your routine quicker and more targeted to what you need, the two can be used together. We've picked out some of our top BB and CC creams and outlined what they're best for so that you can pick which one/s are best suited to your skin type.
Erborian CC Creams
If you want a luminous finish, Erborian are the brand to go with for your CC cream. Their high-tech formulas correct blemishes and even out the skin tone whilst working to moisturise and illuminate the complexion. The hybrid products are all available in three different shades. Though this may seem like very little choice, these shades match all skin tones as the formula contains CC pigments that change colour to create the perfect match when they come into contact with the skin. The cream is available in two slightly different formulas, each matched to a key skincare concern; the CC Red Correct is ideal for those with fairer skin that is prone to redness, whereas the CC Dull Correct is better suited to those with tired skin in need of a bit of a boost. All labelled accordingly, they have a cream for every concern, as well as their Radiance CC cream for normal skin. Apply your chosen cream as you would a moisturiser, applying a small amount onto the forehead, cheekbones and bridge of the nose, then take a little extra care to blend in so that the pigments can get to work and you are evenly covered. Perfect for busy mornings when you want to save time, or a lightweight alternative to foundation, however it can also be mixed with the BB Creme for extra coverage when needed.
Erborian BB Crème
It would be easy to think the B in this BB cream stood for baby as the cream gives a matte, velvety finish that many of us thought we'd said goodbye to long ago. Particularly popular in Korea, the skin-perfecting formula evens out the skin tone and moreover conceals blemishes to give a soft, flawless effect, available in four different shades. The skincare element of the formula keeps the skin moisturised and oil-free whilst offering SPF 20 protection. Just like the CC cream, dot the product onto the skin and blend in, building up the coverage in more problematic areas where needed. The shades can also be used to for a lightweight, more natural looking contour using the darker shades under the cheekbones, and along the jaw and hair lines and the lighter shades along the cheekbones, tip of the nose and under the eyebrows.
La Roche-Posay Effaclar BB Blur Cream
Formulated by the specialist French Pharmacy brand La Roche-Posay, this BB Cream, developed as part of their Effaclar range designed for oily and blemish-prone skin, this BB Cream is perfect for anyone with acne, large pores or excess oil. The breatheable formula doesn't clog pores and works to absorb oil and sweat to give a long-lasting matte finish. The blurring technology visibly conceals blemishes and evens out the skin to give a clearer, more vibrant complexion.
Garnier Anti-Ageing Medium BB Cream
If you're concerned about skin ageing but also suffer from blemishes, oily skin or just want that sheer level of coverage, then this Anti-Ageing BB cream by Garnier has you covered. The specialist cream combines mineral pigments with wrinkle-fighting pro-xylane to banish imperfections whilst giving a youthful, radiant glow. The Cream offers 24 hour hydration, so no need to apply a moisturiser beforehand and is fast absorbing without leaving any residue. The formula blends in to blur and minimise fine lines and wrinkles as well as spots and scars and offers SPF 15 to prevent ageing and sun damage.
Vita Liberata Beauty Blur Sunless Glow
Unfortunately, holidays are a no-go at the moment, leaving us all longing for the sunshine, and more importantly our summer tan! Thankfully it's not all bad news, this BB Cream by the expert tanning brand Vita Liberata is designed to blur imperfections and even the complexion, whilst bronzing the skin to give that fresh sun-kissed glow that we're all longing for. The cream moisturises and cares for the skin and is suitable for those with blemishes, concealing imperfections and wrinkles.
By Terry Cellularose CC Serum
Made for dull, dry skin, this CC Cream by Premium beauty brand By Terry brightens, moisturises and corrects the complexion. Enriched with luxurious White Rose Stem Cells and antioxidant Vitamin E, the formula nourishes the skin for beauty from the inside out to give long-lasting luminous skin. The cream comes in four different shades, each designed for different skin tones and concerns for a targeted treatment that will work best for you. The 'Immaculate Light' shade, like most general CC creams, helps reduce redness and dark spots on more problematic fairer skin tones, whereas the 'Rose Elixir' is more for overall brightening for lighter skin. If you have a light to medium skin tone that's missing that sun-kissed glow, use the 'Apricot Glow' to illuminate the complexion evenly. For darker skin tones use the 'Sunny Flash' for an instant bronze that will look like you've spent a week in the Mediterranean sun (we wish!).
La Roche-Posay Rosaliac CC Cream
If you have extremely sensitive skin and are cautious about introducing new products into your routine, we advise starting with this gentle CC cream by La Roche Posay. Made for those prone to redness from irritation and sensitivity, this dermatologically developed formula is 100% hypoallergenic, free from fragrance and parabens and has been clinically tested on sensitive skin types. The cream blends into fair to medium skin to conceal the redness and give an even finish. Apply to the whole face either after or instead of your usual moisturiser.
Shop all BB and CC creams on lookfantastic here.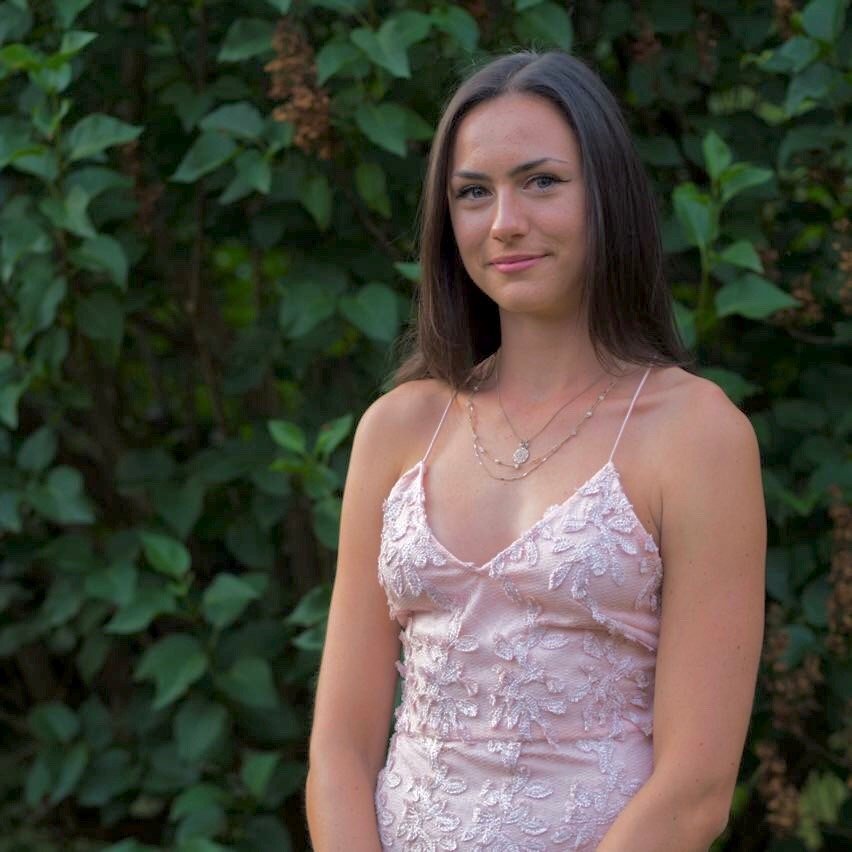 Working with brands at LOOKFANTASTIC for over two years I have developed my knowledge of all things beauty from key skincare concerns to niche makeup tricks and haircare hacks. I have a major passion for finding effective solutions that are easily accessible to everyone so that we can all achieve our best, glowing complexion.