Ageing is a completely natural process and the way our skin ages, in particular, can be influenced by a number of factors including your genetics, environment, lifestyle and how you look after and protect your skin.
While there is no way to prevent your body and skin from naturally ageing, anti-ageing skincare can be a fantastic way to manage the visible signs of ageing, such as fine lines, wrinkles, dry skin, dark spots and pigmentation on the face.
It's never too late to start caring for your skin and we recommend starting to incorporate anti-ageing skincare into your routine from your late 20s onwards. Anti-ageing skincare works best when it is targeted for your specific age group or skin concern. At LOOKFANTASTIC, we have guides to anti-ageing skincare in your 20s, anti-ageing skincare in your 50s and everything in between.
What happens when your skin starts to age?
As your skin matures, you will initially start to notice subtle changes including dark circles under the eyes, fine lines around the delicate eye area and a lack of radiance to the skin. As time goes on and you reach your 40s and 50s, your skin will not produce as much collagen and elastin, making the signs of ageing much more apparent.
What can contribute to the premature ageing of skin?
Your lifestyle can play a huge factor in the premature ageing of your skin. Sun exposure is one of the most influential factors when it comes to prematurely aged skin. Protect your skin from powerful UVA and UVB rays by wearing a high factor SPF daily, we recommend wearing an SPF30 at least.
Discover: What Does SPF Mean?
Smoking and drinking excessive amounts of alcohol can also have a detrimental effect on your skin and the way it ages. The skin texture of a smoker typically consists of deeper wrinkles and has a sallow appearance. By making healthier lifestyle choices, you can help to maintain a youthful radiance.
Pollution can also cause premature ageing due to the bacteria in the air contributing to wrinkles and hyperpigmentation. You can combat this by consistently cleansing your face at the end of each day and using products formulated to help protect the skin's natural barrier, such as Niacinamide based skincare.
Discover: How To Find The Right Anti Ageing Products For Your Skin Type
H2 The best anti-ageing skincare
The Ordinary Vitamin C Suspension Cream 30% in Silicone is a serum that is fortified with 30% Vitamin C to help reduce the appearance of fine lines, wrinkles and discolouration. The addition of light silicones allows the hydrating serum to effortlessly glide across the skin for a silky-smooth finish that doesn't feel greasy.
The INKEY List- 15% Vitamin C and EGF Serum contains the powerful peptide EGF, which is a protein that stimulates cell growth, as well as 15% of nutrient-rich Vitamin C. Vitamin C defends against environmental aggressors while EGF encourages collagen production, a vital process that slows as we naturally age.
The PIXI Vitamin-C Tonic is a lightweight and refreshing toner packed with antioxidant powers, which visibly corrects dark spots and brightens the complexion, promoting a renewed radiance. White Willow Bark and Fruit Extracts offer a gentle chemical exfoliation to remove impurities and dead skin, while probiotics work to fortify the skin's barrier and boost resilience to environmental stressors.
For an anti-ageing cleanser that delivers, choose the Elemis Pro-Collagen Cleansing Balm. The softening cream melts onto the skin to give you a deep, nourishing and cleansing experience that will leave the skin soft and supple.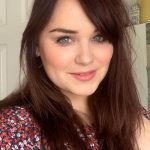 I've been writing about hair and beauty for over 10 years. I am a collector of vintage perfume and my go-to look always includes a bold pink lip! For more, visit https://www.goodgollymisshollie.co.uk