To celebrate International Women's Day and female empowerment, we caught up with Michele Scott-Lynch, the founder of clean curl care brand Bouclème, as she shares her tips, tricks and things she's learned from looking after two daughters with curly hair. 
Q&A: Michele Scott-Lynch, founder of Bouclème, tells us how to care for your child's curly hair
How important was it to teach your girls to love their curls? 
They both have very different types of curls, one has very thick and dense curls and the other has super fine loose curls starting from the root. I remember my eldest coming home from school one day saying "Mummy I hate my hair" and that really tugged at my heart strings because that's exactly how I felt when I was a kid growing up with very few curly role models. I really wanted to make sure my daughters didn't have the same story as me, I wanted them to grow up feeling empowered and confident about who they were and how they looked.  
What advice would you give to those struggling to embrace their curls? 
My advice would be to understand that the process is a marathon not a sprint! You'll have many bad hair days along the way but try not to be disheartened, take those opportunities to learn and discover more about what your hair likes and needs. I always recommend keeping a diary so you can note any patterns on your wash days, it might help you identify any particular products that aren't working for you and products that you love. 
What are your daughters' favourite curly hair products and hairstyles? 
My daughters both tend to wear their hair really differently and it's changed so much over the last few years.My eldest likes to wear hers in braids with a few curls coming down at the front and my youngest tends to wear her hair down every day in a middle parting, she's a bit of a skater girl so likes to keep it simple! In terms of products they both love the Bouclème Curl Creamand the Bouclème Curl Defining Gelto refresh any dry areas and the Bouclème Super Hold Styler if they want a sleek tight bun or ponytail.   
What was the most important thing to you when creating Bouclème? 
It was important that I created a range of products that gave moisture but weightlessly. For years I used things that felt thick and gunky so I really wanted to create a range of products that no matter how many you used, your hair still felt like it was in its natural state. It was also important that the brand that was powered by nature so it was gentle on the earth as well as on your hair. 
Who are your greatest role models? 
My greatest role models in life are other strong women, women who have had to deal with really tough times and have still managed to look after their families, I find that truly inspiring! I also admire working mums, they're managing the house, managing a job whilst trying to be all things to all people with very little time for themselves.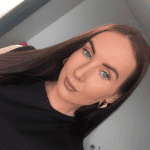 As a beauty fanatic I'm always on the lookout to try and experiment with new products! I've been writing about everything beauty for over 3 years and specialise in skincare so have plenty of tips and tricks to help put blemishes at bay and get your complexion glowing. Whilst being a content writer at LOOKFANTASTIC I've had the opportunity to collaborate with incredible brands including Tom Ford, Dolce & Gabbana and La Mer, taking my understanding of the industry to the next level. In the past I've been a freelance makeup artist and have collaborated with brands including NYX and Revolution Beauty on a personal level, sharing my makeup creations for the world to see. My ride or die brands have to be PIXI, Laura Mercier and Bobbi Brown and I can't live without my trusty MAC Velvet Teddy!