You may be taking this time to leave your hair natural, taking a break from straighteners or air drying more often, but there's one thing that cannot be ignored; roots. Don't worry, we are here to help. We've picked out the best root touch up products to colour your hair at home and keep your colour secret, no matter what shade it may be.
L'Oréal Paris Magic Retouch Instant Root Concealer Spray
Instant and effective for keeping colour fresh and consistent, the L'Oréal Paris Magic Retouch Instant Root Concealer Spray is a quick and straightforward treatment that anyone can use. The spray is perfect for anyone looking to cover roots, whether it's greys or your natural colour coming through, giving you an even tone from root to tip. What's more, this is a temporary treatment that washes out with shampoo, letting you touch up without commitment. Ideal for use between salon appointments, this at-home hair-dyeing session can conceal roots for a special occasion (even if it's virtual!). The spray lasts for up to 25 uses and is available in 9 different shades to match all hair types and colours.
The Magic Retouch Instant Spray Root Concealer is very simple to use; simply shake, then hold the bottle 12-15cm away from your head and spray. The precision applicator helps you reach all over your head, covering your roots in as little as 3 seconds!  Leave it to dry for 1 minute and you're done!
For any scattered greys or fine hair around the temples, use the Magic Retouch Precision Brush. Simply pull your hair back from the face and gently brush the formula onto the hairs. Comb through to blend and then leave to dry for 1 minute.
Both treatments have been extensively tested to provide optimum results that won't damage the hair. Powered by makeup pigments, the lightweight formula conceals greys and can be easily washed out with shampoo.
Redken Root Fusion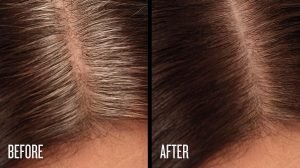 Lightweight and fast-drying the Redken Root Fusion is perfect for keeping topped up until your next salon appointment (no matter how far away that may be!). The colour-concealing pigments attach to each strand to give buildable coverage for a natural look. Spray the Root Fusion 15cm away from the roots and leave to dry for one minute. No need to worry about transfer or smudging, once it's dry the formula stays firmly in place.
Top Tip: to get down to those lower roots, use a clean mascara or eyebrow spoolie, brushing side to side before letting the product dry to make sure that every strand is concealed.
Bumble and bumble Colour Stick
When covering up roots, it's vital that you have the right shade. The Bumble & bumble Colour Sticks are available in 5 different shades, providing a mess-free, effortless solution to showing roots. Section the hair into quarters, then accurately apply the creamy formula to your roots, smudging it in with your finger until you've covered every hair - no need to wait for this one to dry!
Nanogen Hair Thickening Fibres
Not only do the Nanogen Hair Thickening Fibres cover up colour where needed, but they also give the hair a thicker, fuller look. The Keratin fibres are formulated to strengthen hair by up to 400% for optimal thickening that can be applied daily. To apply, just shake the fibres onto your roots and let them bind to the hair, blending where necessary.
Clairol Root Touch-Up Permanent Hair Dye
If you're looking for a more permanent solution to your root problems, the Clairol Root Touch-Up Permanent Hair Dye is a long-lasting formula specifically made for concealing roots. The dye contains high-impact pigments that will refresh your look, giving a salon-worthy finish. To apply, part your hair into small sections and use the brush provided to paint the dye onto your roots. Wait for 10 minutes before rinsing thoroughly, and always remember to do your patch test beforehand.
L'Oréal Professionnel Hair Touch Up
The Hair Touch up Spray by L'Oreal Professional uses advanced Freeze Dry Technology to ensure that the spray dries instantly without transfer. The fast finish means you can quickly apply the formula before that last-minute video call without waiting for it to set. Armed with a fine nozzle, the touch up can be accurately applied straight onto the hair. Mix the colour in with your fingers where needed.
Garnier Olia Permanent Hair Dye
If you want a more permanent solution to your greys, use the Olia Permanent Hair Dye directly on your roots. Follow these 10 simple steps to consistent, coloured hair:
Always do a patch test first by applying some colourant cream to your skin at least 48 hours before you use your chosen hair dye. This is important, even if you've used the dye before.
Always read the instructions on the box before you begin dyeing your hair at home.
Open up your box and layout all your equipment. You should have an instruction leaflet, some gloves, a mixing bottle, a bottle of developer cream, colourant cream and a deep conditioner for afterwards. You'll also need a towel, a hairbrush, a hair clip and some moisturising cream.
 Apply the moisturising cream to your hairline to avoid the dye staining your skin.
Time to put on your gloves and get mixing! Squeeze both the colourant and the developer cream into the mixing bottle and shake it so they combine. Then, immediately remove the cap and begin applying it to your hair as outlined in the next step.
Part your hair and apply the product directly onto your roots, spread the cream evenly over your hair. Repeat this until all your roots are covered.
Wait 30 minutes…
 Rinse under a warm shower until the water runs clear.
Finally, apply the conditioner to keep your hair feeling soft and looking shiny.
Rinse again until the water runs clear then dry and apply a leave-in conditioner to hydrate.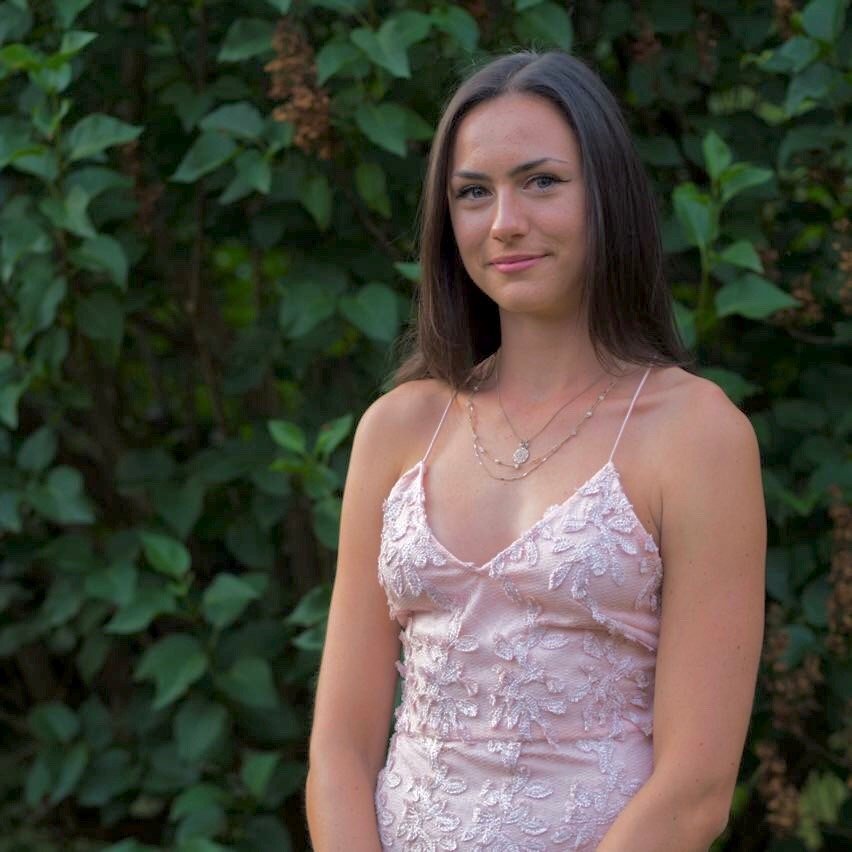 Working with brands at LOOKFANTASTIC for over two years I have developed my knowledge of all things beauty from key skincare concerns to niche makeup tricks and haircare hacks. I have a major passion for finding effective solutions that are easily accessible to everyone so that we can all achieve our best, glowing complexion.