With thousands of shampoos all promising to be the one for your hair, it can be tricky to find the right shampoo for your hair type and its specific needs. Depending on your hair type, you'll need your shampoo to perform differently so that it works with your hair to ensure it looks its very best at all times.
Whether you are looking to tame frizz, lock in your colour, or keep curls bouncy and glossy, you can count on our hair experts to help you find the best shampoo for your particular hair type from leading brands such as L'Oreal Professional, Aveda, Redken and more.
Which is the best shampoo for my hair type?
The best shampoo for coloured hair
You've spent time and money on your hair colour, so don't let that colour fade by using a shampoo that is too stripping on your coloured locks. The Colour Wow Colour Security Shampoo refreshes hair from root to tip without compromising your colour by keeping it vibrant.
View all shampoo for coloured hair.
The best shampoo for dandruff
Battle with dandruff? The VICHY Decros Anti Dandruff shampoo for normal to oily hair is enriched with Selenium DS and Cohesyl to help to purify and soothe the scalp. Targeting visible dandruff flakes from the very first wash, your scalp will feel cleansed and flake-free.
View all anti dandruff shampoo.
The best shampoo for medium hair
Treat your hair with the cleansing OUAI Medium Hair Shampoo. Specially formulated for hair that is not too thick, or too fine, this gentle shampoo is enriched with hydrating coconut oil to moisturise your tresses. Strengthening Hydrolysed Keratin helps to lessen the chance of breakage during styling while Kumquat Extract, rich in Vitamins A, B and C, delivers plenty of beautiful shine.
The best anti frizz shampoo
Wave goodbye to frizz with the Redken Frizz Dissmiss Shampoo. Tame frizz and achieve a sleek finish, shiny tresses after just one wash. This gentle shampoo hydrates the hair and seals each and every strand's cuticle to promote smoothness and manageability.
The best shampoo for curly hair
Keep your curls bouncy and luscious with the Aveda Be Curly Shampoo. Cleanse and enhance your curls without a hint of frizz. A punchy citrus aroma created from certified organic lime, lemon, bergamot, orange and other pure plant and flower essences will make for a luxe shower experience.
If you're looking for a new shampoo that will work harmoniously with your hair type, one of our tried and tested favourites will be all you need for beautiful hair.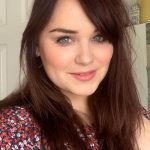 I've been writing about hair and beauty for over 10 years. I am a collector of vintage perfume and my go-to look always includes a bold pink lip! For more, visit https://www.goodgollymisshollie.co.uk