Anti-ageing is one of the biggest skincare concerns worldwide, with everyone looking for that miracle formula that will turn back the clock on their complexion. Firstly, it's important to consider that ageing is a natural process and happens to everyone and is impacted by your lifestyle, environment and DNA. Though we can't completely stop the natural ageing process, we can prevent it and reduce the appearance of existing signs such as fine lines, wrinkles and dark spots through our skincare.
Shifting your skincare focus to anti-ageing shouldn't mean throwing your usual routine out of the window. Like introducing any new product to your skin, this should be done gradually and one at a time to avoid irritation and recognise what works for you. To achieve the best possible results, it's important to keep in mind your skin type and skincare goal when picking the right anti-ageing products for you.
What are the best skincare ingredients for anti-ageing?
Retinol:

derived from Vitamin A, retinol is one of the most popular ingredients for anti-ageing in skincare for it's ability to stimulate cell turnover and collagen production which in turn, removes old and dead skin cells, keeping the complexion fuller, smoother and brighter.

Anti-oxidants:

help to protect against environmental aggressors in the atmosphere that can stress and dull the skin, keeping the skin's barrier protected and supported.

SPF:

one of the key ingredients for preventing wrinkles, SPF protects against sun damage which prematurely ages the skin, causing wrinkles and dark spots.

Hyaluronic Acid: 

with the ability to carry 1000x it's weight in water, this ultra-hydrating ingredient keeps skin hydrated, helping it to continue producing collagen and keeping it plump, smooth and healthy.

Ceramides:

these naturally occurring lipids protect the skin against environmental damage and help to prevent moisture loss, keeping the skin protected and hydrated.

Peptides:

help with cell repair and stimulate collagen production to keep skin looking younger for longer.
How to find the right anti-ageing products for your skin type
Prevention
One of the best ways to ward off the wrinkles and keep your skin looking younger for longer, no matter what your skin type, is prevention. Though it's recommended to start using anti-ageing products as a preventative method around your mid-twenties, it is never to early to keep your skin moisturised and protected from the sun. Using a moisturiser that contains both SPF and Hyaluronic acid daily will keep your skin shielded against damaging UV rays and hydrated, maintaining good skin health which contributes to healthy collagen production. SPF can be added in at all points throughout your beauty routine; discover the best SPF beauty hacks here. 
This oil-free daily moisturiser is a perfect option for preventing premature ageing for anyone with oily-skin. The Neutrogena Hydro Boost City Shield SPF25 Moisturiser and Facial Sunscreen is  a gel based cream that contains Hyaluronic Acid which keeps the skin intensely hydrated, as well as SPF25 to shield from harming UV rays.
Determine your skin type
When building your skincare routine, it's always important to consider the type of skin you have to determine the best products for you. Though anti-ageing may be your main concern, factor in any other existing skin problems or goals you have to achieve a clear, youthful and glowing finish.
If you have oily-skin, stay away from heavy cream based anti-ageing products. Those these will prevent fine lines and wrinkles, they are likely to add unwanted shine and clog pores, leading to breakouts. Instead, try a gel based moisturiser or products that also contain Salicylic acid which help to keep pores cleansed and prevent blemishes.
Alternatively, if you have dry skin, a more cream based moisturiser such as the Elemis Pro-Collagen Marine Cream SPF30 may be better for your skin type. The best-selling wrinkle cream contains broad spectrum sun protection as well as a blend of botanical ingredients that nourish and hydrate the skin, protecting against external aggressors and preventing premature ageing.
For sensitive skin, instead of Retinol, try a Backuchiol enriched product to keep your skin looking youthful. Offering the same cell renewing effects as Retinol, Backuchiol is plant-derived ingredient that offers anti-inflammatory properties that prevent irritation. The Medik8 Bakuchiol Peptides is ideal for anyone with sensitive skin or for pregnant women. The lightweight serum brightens and calms the complexion, promoting healthy cell regeneration to keep the skin looking smooth and wrinkle-free.
Determine your main concern
When picking the right anti-ageing product to you, another crucial step is identifying which sign of ageing is your main concern whether that be wrinkles, pigmentation, crows feet or dullness. With products specifically formulated to target each specific concern, the best solution for you will differ depending on where on your face you would like to use it and what for.
If you are looking to firm and lift your whole face, the Murad Retinol Youth Renewal Night Cream is a good option for you. The cream can be used on the face, neck and chest (avoiding the eye area) and absorbs whilst you sleep to reveal a rejuvenated complexion. The formula contains Retinoids that reduce lines and wrinkles and smooth the complexion, as well as peptide rich Algae Extract that creates a lifting and firming effect, improving the skins elasticity and brightness.
The skin around the eye are is much thinner and much more sensitive than that on the rest of our face, therefore it's important to use a product specifically designed for eyes, especially when it comes to anti-ageing. The Pai Skincare System D Schisandra and Ceramide Cooling Eye Serum is formulated specifically for this delicate area and cools and soothes the skin, helping to re-energise tired under eyes. The Serum strengthens and supports the skin to protect against environmental aggressors and uses Ceramides and Omegas to hydrate and plump. The anti-inflammatory ingredients in the Serum help to reduce puffiness to keep the skin looking smooth and free from fine lines.
The 111SKIN Celestial Black Diamond Eye Mask offers a concentrated dose of anti-ageing Retinol straight to the under eye area to reduce puffiness, dark circles and wrinkles. The carefully balanced mask doesn't irritate the sensitive skin under the eyes and delivers intense hydration to plump and firm the skin whilst Vitamin C brightens and tightens. Simply apply the eye masks to dry skin and leave on for 20 minutes to reveal luminous and refreshed looking eyes.
The throat and décolletage area are particularly prone to sagging and wrinkles. The PRAI AGELESS Throat & Decolletage Crème helps to firm this area using a blend of Mulberry, Grapeseed Extracts and Sepilift DPHP that helps to both reduce the appearance of age spots and firm and tighten the skin, promoting collagen production. The formula contains Shea Butter and Hyaluronic acid that help to keep the skin moisturised and healthy to prevent further ageing.
If you are looking to brighten your complexion or reduce the appearance of age spots, try the Murad Rapid Age Spot Correcting Serum. Derma logically formulated, the Serum helps to reduce the appearance of hyperpigmentation in just one week. Rich in Vitamin C, peptides and Niacinamide, the Serum leave the skin tone looking even and brighter.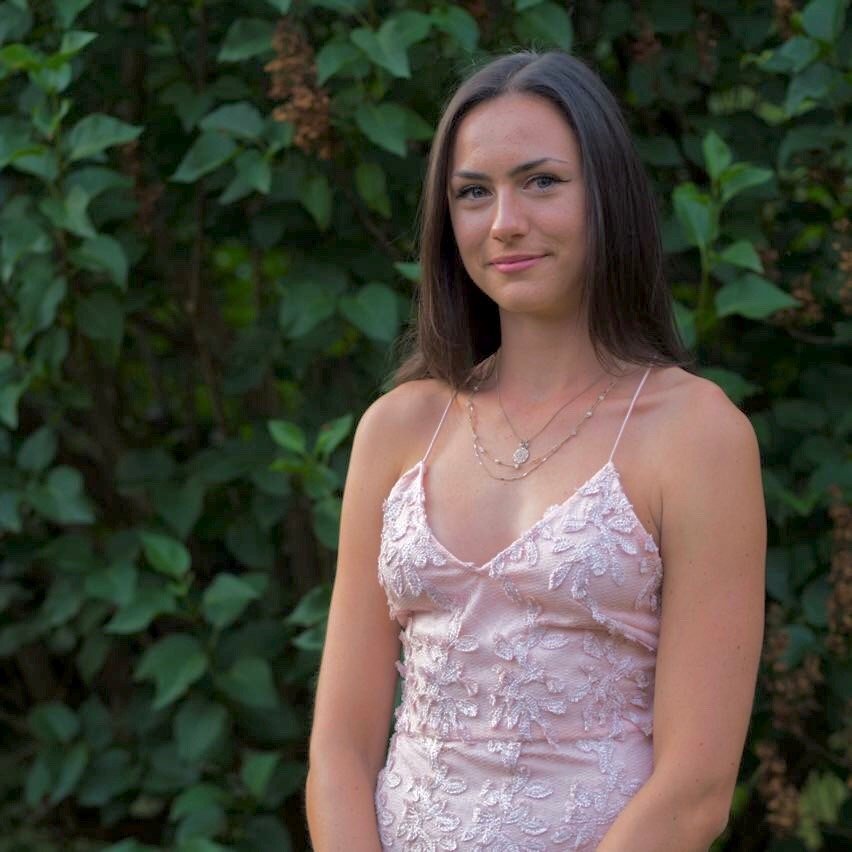 Working with brands at LOOKFANTASTIC for over two years I have developed my knowledge of all things beauty from key skincare concerns to niche makeup tricks and haircare hacks. I have a major passion for finding effective solutions that are easily accessible to everyone so that we can all achieve our best, glowing complexion.