With the clocks going back and rewinding time, now is the perfect opportunity to think about anti-ageing. Whilst many consider this something to only think about in your 50's it's actually important to start considering it at an early stage to help reduce signs of ageing. We've put together some useful steps to help you use anti-ageing products in your 20's. 
SPF
The number one way to minimise signs of ageing in your 20's is to use sunscreen. It may seem strange to incorporate it into your routine when you're not away soaking up the sun, but adding SPF helps to block your skin from radiation. Dermatologists suggest that you should be wearing at least SPF 30 every day, even on overcast winter days. This can easily be achieved by choosing a daily moisturiser that contains SPF 30 or above. The REN Clean Skincare's Clean Screen Mineral SPF30 Mattifying Broad Spectrum Face Sunscreen offers a broad-spectrum UVA/UVB and blue light defence. Formulated for daily use, it's gentle on even the most sensitive skin types and is absorbed in a flash without leaving behind a sticky residue or ashy cast. Another great favourite is the La Roche-Posay Anthelios Anti-Shine SPF50+; a dry-touch gel cream that offers optimal sun protection and a shine-free, matte finish. 
Retinol
Retinol is a great and simple way to add anti-ageing into your beauty regime. There are two types; retinoids and retinols. Retinoids have a higher concentration of retinoic acid and need a prescription however retinols aren't quite as strong and can be purchased over the counter. We recommend leaving retinoids until your 30's and 40's and begin with retinols in your 20's. The Medik8 Retinol 3TR Serum is formulated with 0.3% Retinol. The serum utilises Time Release Technology to release the ingredient gradually throughout the skin's layers without causing irritation or discomfort. Helping to smooth out the appearance of fine lines and wrinkles, unclog congested pores and balance uneven skin tones, the treatment work to create a clearer, healthier and younger-looking complexion. The INKEY List Retinol Serum works similarly to reduce the appearance of fine lines along with discolouration, to reveal a more even skin tone. 
Silk pillowcases
Perhaps the easiest way to incorporate anti-ageing is to use silk pillowcases, sounds simple right?! In comparison to cotton, silk pillowcases are much gentler on your skin and help to protect your delicate complexion. The Slip Pure Silk Pillowcase, exclusive to LOOKFANTASTIC is made from the highest grade of Mulberry silk and is specially designed to let your hair and skin hold onto essential oils and moisture. This has an anti-ageing effect, keeping your skin hydrated for longer and minimising creasing, which can eventually lead to the formation of wrinkles and reduce your skin's natural elasticity. TheRejuvenating Anti-Ageing Silk Pillow Case from Holistic Silk also helps to prevent damage to skin cells. Promoting natural hydration, the pillow case enhances the effectiveness of your night cream to leave you feeling refreshed and revitalised come morning.  
Eye cream
When it comes to ageing, most often the first-place wrinkles form is around the eyes. To prevent the dreaded 'crows feet' incorporate an anti-ageing eye cream into your routine. The L'Oréal ParisRevitalift Filler Renew Eye Cream is exquisitely formulated to provide the eye area with an intimate and precise level of moisture. The gentle and sensitive formula absorbs fully into the skin to improve the innate hydration levels, consequently enabling a lighter, radiant complexion. Another eye cream to help stop the clock is the Estée Lauder Advanced Night Repair Eye Supercharged Complex. The potent treatment targets signs of ageing and fatigue around the delicate eye area allowing them to appear more radiant.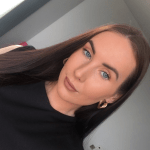 As a beauty fanatic I'm always on the lookout to try and experiment with new products! I've been writing about everything beauty for over 3 years and specialise in skincare so have plenty of tips and tricks to help put blemishes at bay and get your complexion glowing. Whilst being a content writer at LOOKFANTASTIC I've had the opportunity to collaborate with incredible brands including Tom Ford, Dolce & Gabbana and La Mer, taking my understanding of the industry to the next level. In the past I've been a freelance makeup artist and have collaborated with brands including NYX and Revolution Beauty on a personal level, sharing my makeup creations for the world to see. My ride or die brands have to be PIXI, Laura Mercier and Bobbi Brown and I can't live without my trusty MAC Velvet Teddy!