If you're looking to get your talons in check for Valentine's Day and need a little nail art inspo then we have you covered! We've gathered the hottest looks so you can take your nails up a notch for the big day. 
Heart of hearts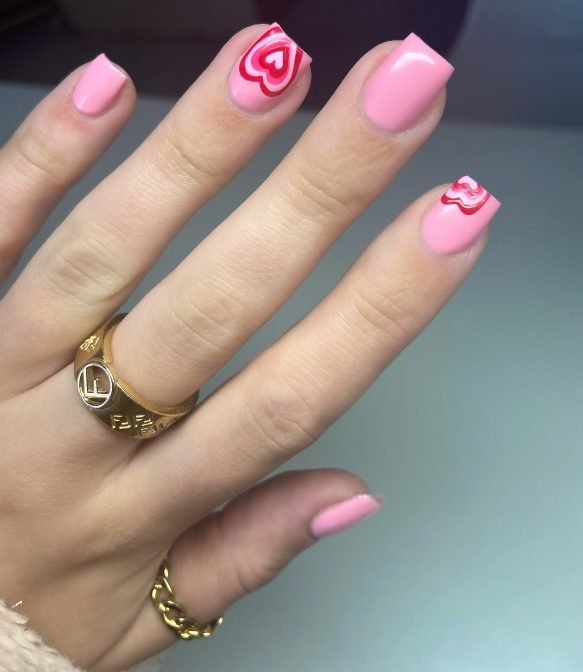 Why choose between red and pink when you can have both?! This super cute design adds a little twist to a standard pink manicure with subtle heart enhancements. 
Step 1: Start by coating your nails in a light pink polish of your choice. We love the essie 13 Mademoiselle Nail Polish.
Step 2: Take a deep red nail polish on a small detail brush and create the outline of a heart across your nail. 
Step 3: Carry on this step, switching up the colours until your heart is complete. Who knew It could be that simple? 
A gorgeous gradient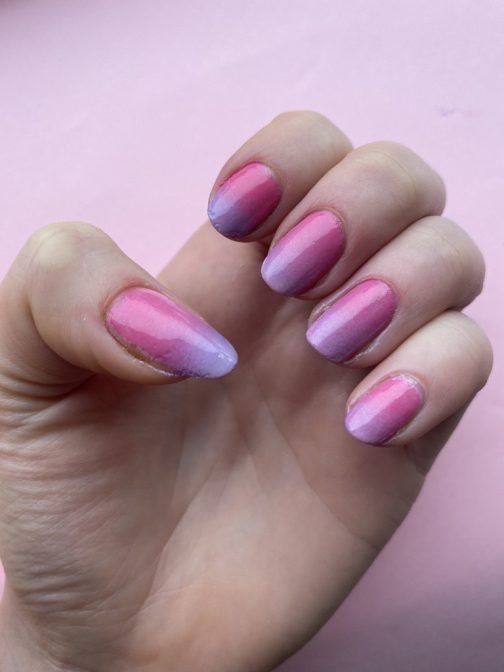 If you can't choose between just one colour this Valentine's Day, this look is for you. Give your nails a stylish gradient upgrade. 
Step 1:Start by applying a light-coloured basecoat to your nails to ensure your polish stays bright and pigmented. 
Step 2:Take an old beauty sponge and apply two colours of your choice next to each other. 
Step 3:Dab the sponge onto your nail to apply the colour and get your perfect gradient. Clean up your edges with a cotton bud and you're good to go! 
Add some edge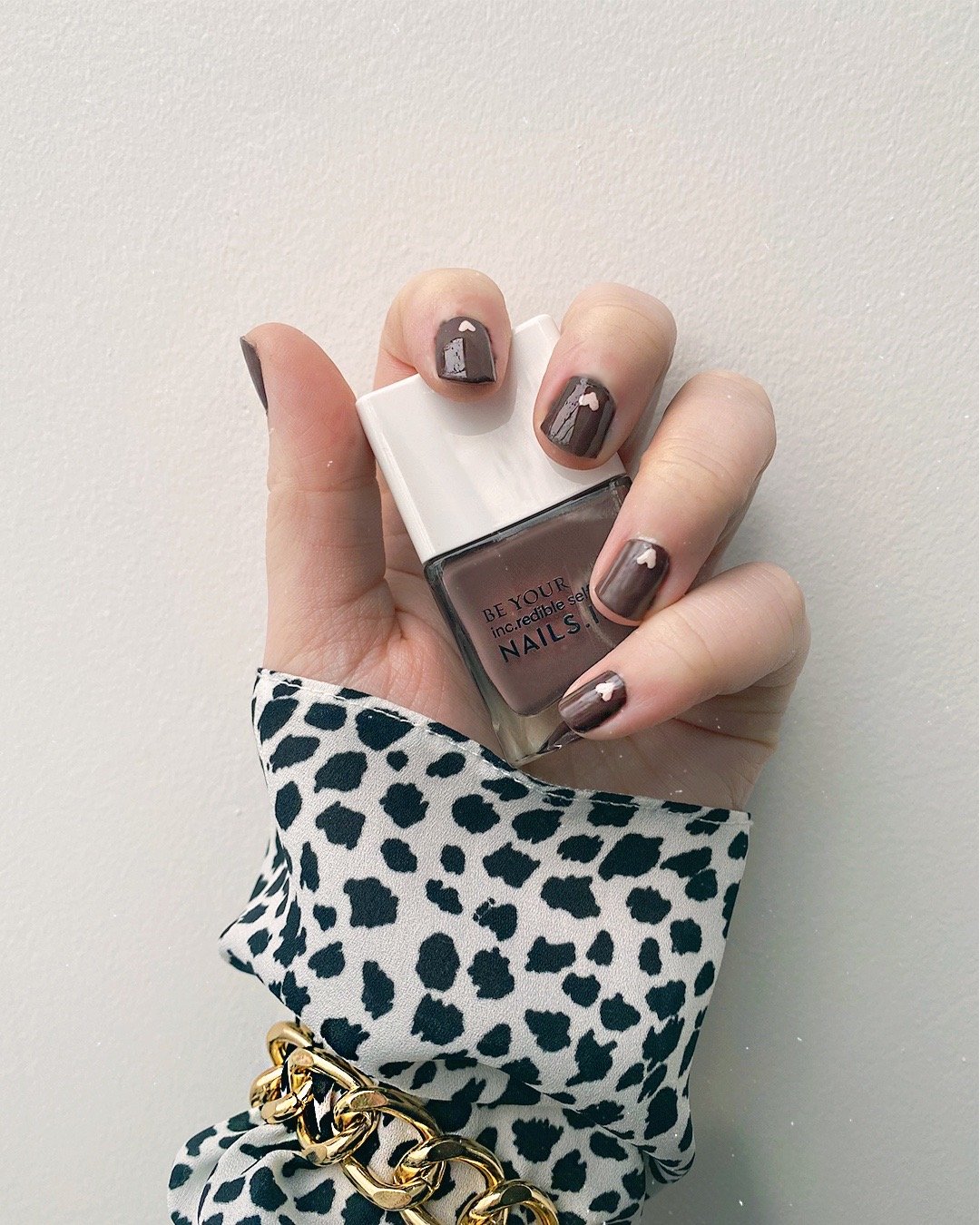 Stepping away from your standard Valentine's colour, this cute look is for those who love an edgy twist.  
Step 1: Choose a darker nail shade as your base such as a warm chocolate brown. 
Step 2:Taking a light pink shade on a small detailed brush, carefully paint small hearts at the bed of your nail. 
Step 3:Top it off with a shiny top coat to finish the look! 
Simple and sweet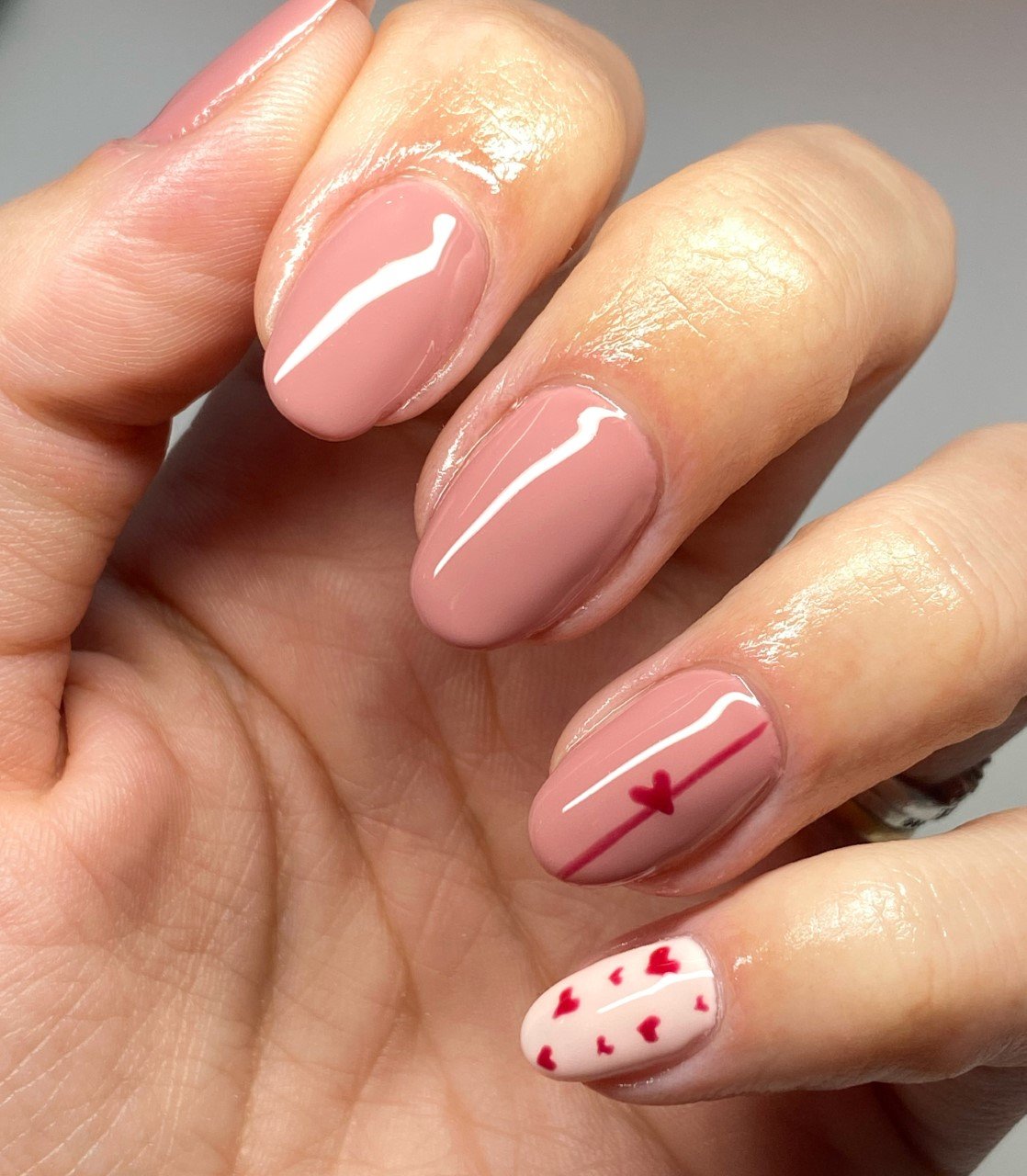 Pretty and pink, this look is perfect for those who want to keep it simple. 
Step 1: Start off by choosing a glossy mauve basecoat such as the Rimmel 60 Seconds Nail Polish in 'Mauve to the Music' and painting 4 fingernails. 
Step 2:Coat your pinky finger in a light nude shade to make it stand out. 
Step 3:Take a small detail brush and a red polish and add hearts on your chosen fingers to create your desired dainty look.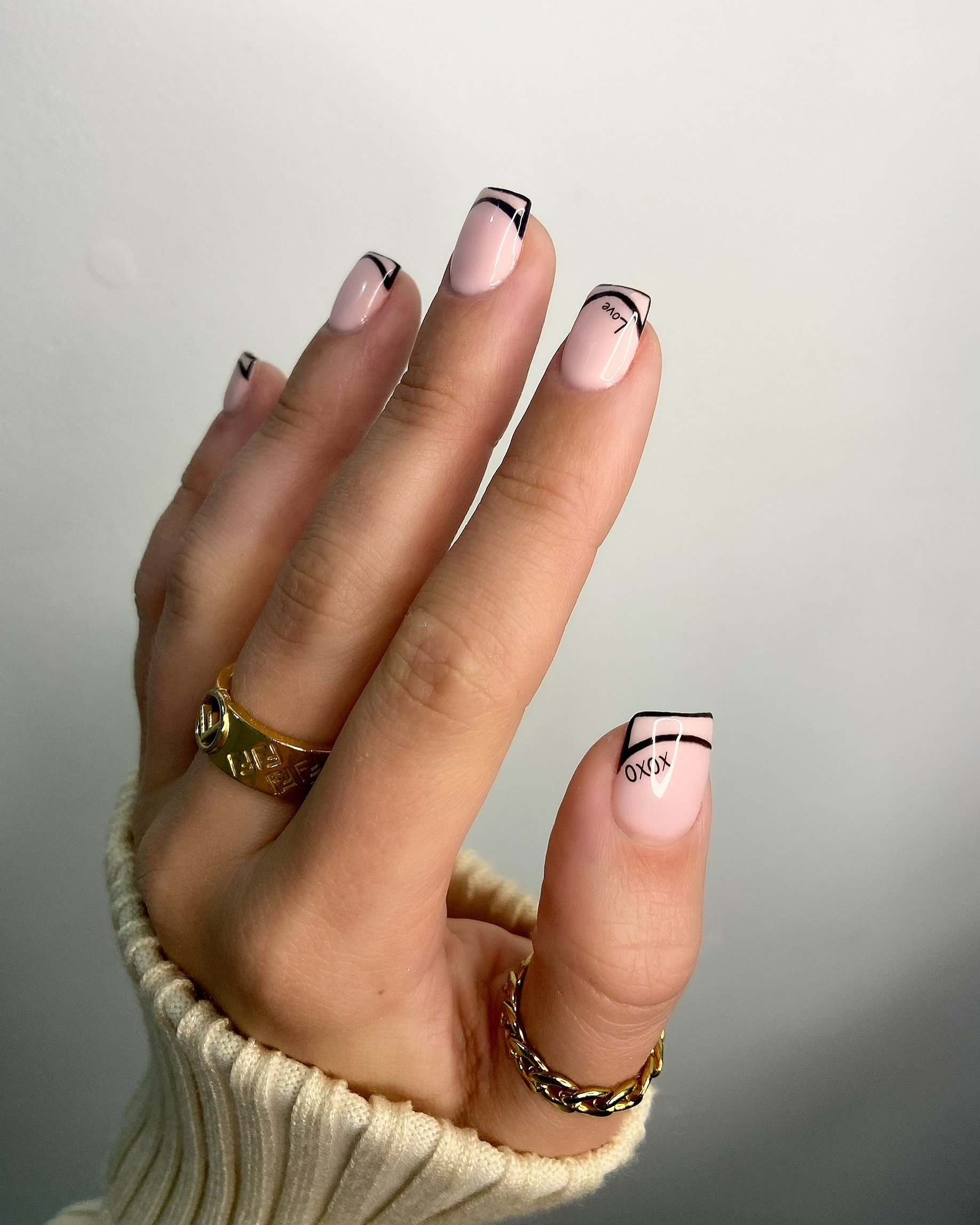 This look is great if you're after a stylish manicure with a subtle hint of Valentine's.  
Step 1: Start by using a pigmented base coat in a light nude shade to coat your nails. 
Step 2: Take a jet-black nail polish on a small brush and paint a line over the top of your nail and an arch beneath. We recommend shaping them into your desired style first to make this look perfect. 
Step 3:To finish the look, use small motions to create an 'XOXO' underneath your line work. 
Shop all nails at LOOKFANTASTIC.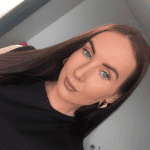 As a beauty fanatic I'm always on the lookout to try and experiment with new products! I've been writing about everything beauty for over 3 years and specialise in skincare so have plenty of tips and tricks to help put blemishes at bay and get your complexion glowing. Whilst being a content writer at LOOKFANTASTIC I've had the opportunity to collaborate with incredible brands including Tom Ford, Dolce & Gabbana and La Mer, taking my understanding of the industry to the next level. In the past I've been a freelance makeup artist and have collaborated with brands including NYX and Revolution Beauty on a personal level, sharing my makeup creations for the world to see. My ride or die brands have to be PIXI, Laura Mercier and Bobbi Brown and I can't live without my trusty MAC Velvet Teddy!