As the wellness industry booms, an increasing number of us are turning to the power of plants to treat, soothe and perfect our complexions. The latest ingredient growing it's way to the top? Adaptogens are leading the way in barrier-boosting skincare. But what exactly are they? We asked Liz Chittern, education manager at Origins, to share everything you need to know.
What are adaptogens?
"Adaptogens are plants that are known to help the body adapt to stress. They're thought to stimulate your body's stress-protection response and help its systems return to a balanced state. For our skin, adaptogens can help the complexion's ability to adjust to external environmental aggressors, thereby helping skin be more visibly resilient."
What are some common adaptogens in skincare?
"Some of my favourite adaptogens in skincare are resihi mushroom, which is composed of a complex combination of multiple polysaccharides and triterpenes - which are categories of bio-active, irritation-calming ingredients."
"I also love liquorice root, as it is rich in glycyrrhetinic acid, which helps activate skin's natural defences to help it better adapt to and resist environmental stressors, making skin more resilient."
What skin types do adaptogens work best for?
"Adaptogens work well for any skin type, especially sensitive. In today's environment, everyone could do with stronger, more resilient skin that is able to defend itself against irritants. Skin, like other parts of the body, experiences a decline in its own natural activities as it ages - such as it's ability to calm irritation and redness - causing a weakened skin barrier."
"Our skin needs strength to resist intruders, and when the skin's barrier is compromised, external aggressors can cause visible irritation, redness, dehydration and sensitivity—which in turn further weakens the barrier. These factors make resilience essential in maintaining skin strength, reducing irritation, redness, dehydration and sensitivity."
The best adaptogen skincare products
"You can incorporate adaptogens in any stage of your routine from cleansing, treatment lotions, serums, eye cream, moisturiser or hydrators. But my favourite way of using them is to apply in a product that stays on the skin."
"Always in my routine would be my Dr Andrew Weil for Origins Mega Mushroom Soothing Treatment Lotion which contains both adaptogens, reishi and liquorice root. It's a lightweight lotion that deeply penetrates the skin's surface to hydrate, helping repair and protect; reducing irritation and visible redness."
"It's perfect for even blemish prone skin, helping to reduce visible pores, even skin tone and deliver immediate hydration with plant derived hyaluronic acid. It helps my skin look calmer and healthier and is perfect for prepping my skin for serum and moisturiser. I use instead of a toner and it's simple to apply, just shake the bottle, pop a few drops into your palms and press onto skin!"
"Another key staple would be the Dr Andrew Weil for Origins Mega Mushroom Restorative Skin Concentrate, this triple-action comforting concentrate with resihi helps rapidly soothe the look of irritation while helping improve the look of redness and a compromised skin barrier."
"Also restoring hydration to dry skin instantly, leaving skin looking soothed and plumped with youthful moisture. This is a great multitasking serum that you can use everyday to help strengthen the skin's barrier. This serum also works as the perfect retinol sandwich, a fine layer beneath your application of retinol to protect those more sensitive areas and then on top to calm skin and deliver soothing hydration."
"A perfect one to carry with you when you are out and about, the Dr Andrew Weil for Origins Mega Mushroom Soothing Hydra-mist is packed with reishi mushrooms. This is a micro-fine hydrating mist that instantly boosts skin's moisture, leaves skin feeling healthy, calm, refreshed and soothed with hydration. It's so easy to use either on bare skin or over your SPF or makeup for a healthy glow throughout the day."
Shop all skincare on LOOKFANTASTIC.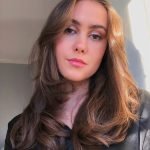 As someone with an affinity for all things beauty, discovering fantastic new products is my not-so-secret obsession. Over the years I've tried and tested a mountains worth of creams, serums and cleansers, finding some of my favourite 'holy-grail' products along the way. However, I'm always on the lookout for more ways to nourish my hair, perfect my dewy base, or enhance my skincare routine. Working as a beauty blogger for over 3 years, I've been lucky enough to collaborate personally with lots of amazing beauty brands including Christian Dior, The Body Shop and Dermalogica. I've used the Dermalogica special cleansing gel religiously since I first got it and their products are some of my ultimate skincare faves. When it comes to cosmetics, NARS Sheer Glow foundation is definitely my go-to - I live for a light, glowy base!