Fathers. Uncles. Brothers. Sons. Listen in… self-care is for men too.
Looking after yourself doesn't have to mean an afternoon at the nail salon or a full spray tan session. Self-care can mean sitting down with a good book, treating yourself to a relaxing bath or even some R&R with a Gua Sha (Trust us, it'll change your life). Whilst it's important to remove the stigma attached with men taking care of their personal appearance as well as their mental health, the messages and products can become unclear and misguiding.
Take note as we run through some of our top tips for some serious self-lovin' and practical tips on how to achieve the ultimate 'I woke up like this' glow-for-guys.
Let's get started.
When is the right time for some self-care?
Men can often struggle with recognising when they're own energy levels are depleting, leading to burn-out. Because of this, it's important to find a way for prevention, rather than cure. Self-care and some R&R can have many benefits including looking younger and healthier, but the benefits can reach much further. Yes, we're talking about the benefits to your mental health.
There's never a bad time to begin with your self-care. If you only practice self-care when you're feeling burnt out or a bit low, it probably means that you're not taking care of yourself enough to avoid those situations. Daily self-care practice helps prevent burnout, aids in fighting against depressive symptoms, and positively impact your everyday life.
Start slow with small changes
Watching the football? Cooking your dinner? Try watching the football in a hot bubble bath, or try cooking with more healthy, nutritious alternatives to your normal diet. Self-care doesn't have to automatically mean appearance-based remedies. It's all about improving your daily routine, to feel better from the inside out. Feeling good really does start from within.
Grooming
Grooming is the ideal way to take some time out of your day and focus the mind on something other than work or life in general. This month's Father's Day Edit is the perfect companion for doing just that. Set out some time in your evening or maybe on a Sunday… light a few candles or if that's not your thing, just stick something good on the TV, grab a towel and indulge in some moisturising, nail filing and beard grooming. We assure you, there's nothing better than feeling fresh and well groomed.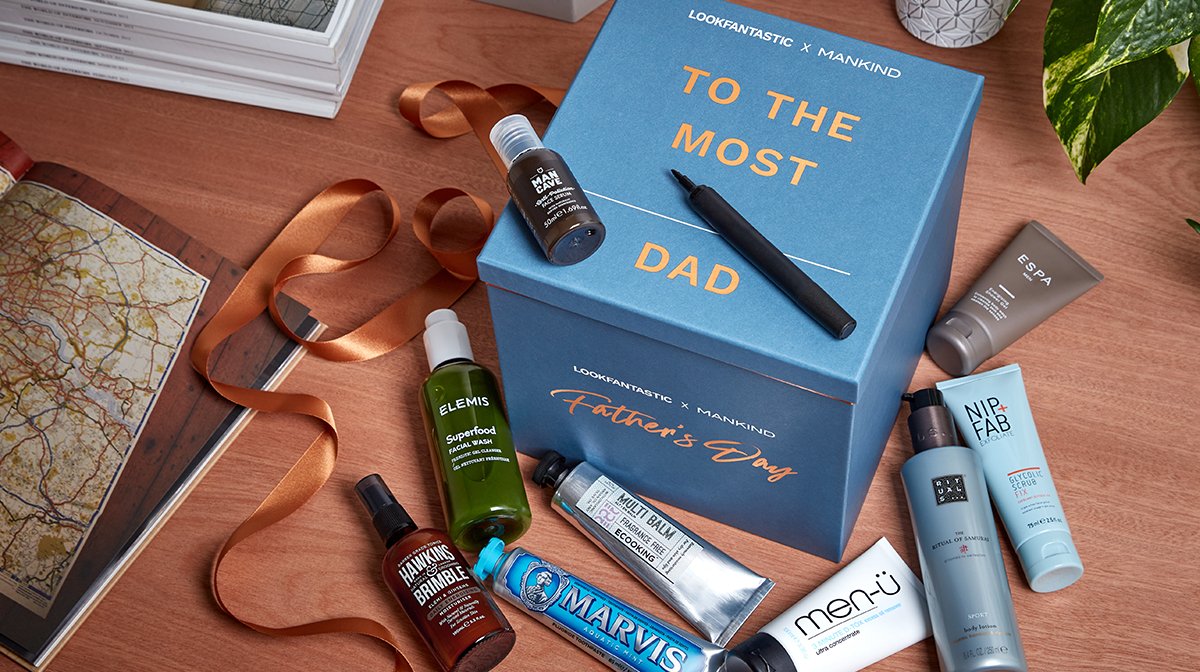 Of course, there's nothing stopping you from a pedicure, trip to the barbers or a cheeky spray tan, the point is, do whatever you feel makes you happy and feel good. If you're looking your best, you're bound to feel a happier, brighter person.
Man-up
I'm here to tell you that this phrase is cancelled. Gone. No more.
For too long, the male population has been stigmatised for talking about mental health or wellbeing. It's never a sign of weakness or inadequacy to talk about your mental health. In fact, its vitally important. Whether it be a bad day at the office, or a tricky situation at home, talking can help alleviate some of the stress and instantly have a calming effect.
The important thing to remember with all of the above is this; these are all normal, everyday activities that everyone can be doing. No matter your sex, race or sexual orientation, self-care is universal.
This Father's day we hope you take some time out to indulge in some much needed R&R. Above all else, it's been a stressful year (and then some) for everyone. Taking care of a personal and mental wellbeing has never been more important. We give you permission to take 5, and enjoy your Father's Day Edit if you so desire.
As the Beauty Editor for LOOKFANTASTIC Beauty Box I'm always hunting for a good beauty story, I like to remain ahead of the trends. But aside from this, I'm a keen reader and writer in my spare time. You'll find me with my head in a good book most of the time- Beauty & Fashion related or otherwise! You'll often find me obsessing over the latest tropical-scented body oil or lathering on the coconut moisturiser. As you may have already guessed, I have a natural affinity for all things tropical. Beauty and grooming for me is escapism, a little slice of heaven away from the day-to-day.