The summer beard itch is a real issue for a lot of guys, especially for anyone in the process of growing their beard out. The testing levels of irritation can soon ruin your day to the point of just wanting to give up on your beard growth and clean shave for sheer relief. We caught up with the experts at Murdock London who shared their top tips on how any beard can overcome the itchy and thrive through summer!
What's the best way to refresh your beard in the heat?
Apply Beard Moisturiser generously every day to ensure no more dry, itchy afternoons in the sun. Our formula works for all beard types and will ensure your facial hair stays soft and conditioned, while also keeping the skin underneath cool and calm. A great tip if you know it's going to be a long day outside in the heat is to pop the bottle in the fridge (just like you might with aftersun) then when you top up through the day enjoy the freshest relieving boost of cool Aloe Vera and sharp Menthol on your beard and face.
What can you do to prevent or soothe facial hair irritation due to the heat?
Whether you've let your beard grow out in recent months or generally wear a fuller beard, going a little shorter and sharper with your trim next time you see your barber can make all the difference coping with the heat. It'll be less of a sweat trap and won't run as much risk of becoming dry and brittle. You definitely don't need to go the extreme of just shaving it all off. Short beards can be just as strong! You might just find you benefit from looking a little neater around the edges too.
What products do you recommend for styling facial hair in the hotter months?
Dedicated shampoo and conditioner for facial hair will provide the best foundation for your beard to thrive through summer and keep looking its best. Our Beard Shampoo is made with a pH balanced formula so it is friendly towards the hair and skin, whereas applying regular hair shampoo to your beard can lead to clogged pores and dryness - a recipe for disaster, especially in hotter weather! Beard Shampoo will remove any dirt accumulated throughout the day and also help maintain moisture. Back this up with Beard Conditioner for a natural softness and healthy shine and to also reduce any tangling.
What are the ultimate grooming essentials for a summer getaway?
As well as packing a bottle of Beard Moisturiser for your next holiday, if you find your hair tends to fall a little flat in summer then look no further than Sea Salt Spray for an immediate boost of volume and texture. For gravity-defying volume and stronger hold, follow this up with our brand new Sea Salt Paste which can be applied through damp or dry hair, so it's perfect for refining your
look if you've been in and out of water throughout the day.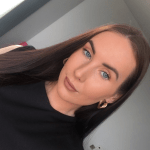 As a beauty fanatic I'm always on the lookout to try and experiment with new products! I've been writing about everything beauty for over 3 years and specialise in skincare so have plenty of tips and tricks to help put blemishes at bay and get your complexion glowing. Whilst being a content writer at LOOKFANTASTIC I've had the opportunity to collaborate with incredible brands including Tom Ford, Dolce & Gabbana and La Mer, taking my understanding of the industry to the next level. In the past I've been a freelance makeup artist and have collaborated with brands including NYX and Revolution Beauty on a personal level, sharing my makeup creations for the world to see. My ride or die brands have to be PIXI, Laura Mercier and Bobbi Brown and I can't live without my trusty MAC Velvet Teddy!