Scientifically proven to work and made using only the finest, more efficacious ingredients, Fresh is a brand that promises results even with just a few of their products. Making it simple for anyone to put together a skincare routine to suit them, the brand offers a range of formulas for different skincare concerns that can be used alone or in unison depending on the results you want to see.
If you are starting to think about layering your skincare routine, you may be wondering how to go about it and where to start. We spoke to Calgar Odabasi, Head of Education at Fresh Skincare, who simplified everything you need to know about creating the right routine for you, including how to build on this to achieve your best complexion yet.
Where to start...
If you're new to skincare altogether or are just looking for a more effective place to start than your current regime, try this simple 3-step cleanse, tone and moisturise. Quick but effective, the 3 products provide the skin with the essential support needed to keep it clean, clear and hydrated.
Step 1: Cleanse 
Good skin starts with clean skin. Using a cleanser which is gentle but effective is the key to building a good skincare routine, as it is the first step for any skincare routine. The Fresh Soy Face Cleanser is a hero product which removes daily impurities, face and eye make up effectively without stripping the natural moisture. It's soap free and pH balanced formula is gentle and works for all skin types, including sensitive skin. The Soy in the formula is rich in amino acids and helps to maintain skin's elasticity. The gel formula with cucumber extract lightly foams up on the skin, feels and smells very refreshing.
Step 2: Tone
Toners remove any residue left after cleansing, rebalance the skin and refine the pores. The Fresh Rose Deep Hydration Toner, which is infused with real rose petals and hyaluronic acid, drenches your skin with hydration. This alcohol free toner feels very delicate on the skin and smells sweet and floral.
Step 3: Moisturise
Moisturisers work as the barrier to keep the skin hydrated and healthy. It is important to match the right consistency and the benefits to your skin type. The Fresh Rose Deep Hydration Face Cream is a great all rounder with a light gel cream texture to deeply hydrate the skin up to 72 hours. Whereas the Fresh Lotus Youth Preserve Cream contains anti-oxidants and great for addressing the first signs of ageing.
How to build up your skincare routine
If you've already been following the basic cleanse, tone and moisturise routine and are ready to take your skincare up a level, there are some things to consider before adding in products that could be counterproductive to your glowing skin goals.
Start with a routine you feel comfortable with, and stick to it before you add anything additional. When you are ready to build your routine, only add in  additional steps as needed; invest in good quality products and use them in the correct way. Avoid trying products just because they're trending, and instead, look at the formulation and what the product targets.
For a full, built up routine, follow: cleanser, toner, essence, eye cream, face serum, and moisturiser. Calgar's top tip: start with lighter textures and finish with the richer to seal everything in. Most brands, including Fresh, formulate their products to be used in different combinations, so they are completely safe to be used together. However, be careful when combining different brands not to overwhelm the skin.
How to add an essence into your routine
An essence is the first step to add into your skincare routine after cleansing and toning. They prep and condition the skin for the following products and improve the effectiveness of your skincare products such as serums, and moisturisers.
The Fresh Kombucha Facial Treatment Essence is one of the brand's best selling products for many reasons. Kombucha which is fermented black tea is rich in numerous vitamins and organic acids. The light silky texture penetrates the skin instantly, leaving it feeling hydrated, smooth and luminous. Kombucha is also proven to protect the skin from pollution and blue light damage, one of the most damaging external factors causing dull , tired, uneven skin tone, as well as pre-mature aging.
How to use: Pour 6-7 drops of the product into the palm of your hand , evenly distribute between the hands and gently press it into the skin before your serum day and night. This is a great step to add to any skincare ritual.
How to add an eye cream into your routine
Apply your eye cream before your face serum and moisturiser. The eye area is usually where we start seeing the damage on the skin first due to the skin being very delicate. Therefore it's important to take care of it with a product specifically formulated to target these concerns such as the Fresh Rose Eye Gel Cream that hydrates the eye area instantly. The Fresh Black Tea Eye Concentrate is also a great all rounder addressing fine line and wrinkles, dark circles and puffiness.
How to use: Apply the size of a grain of rice on the tip of your ring fingers, and gently press it around the eye area instead of rubbing to help increase the blood circulation. Don't get too close to the eye area, stay around right above the orbital bone.
How to add a serum into your routine
Serums are your targeted treatments to address any specific concerns and applied before the moisturiser. The Fresh Rose Deep Hydration Oil-Infused Serum supports the skin with the right dose of hydration and nourishment in one. The light texture bridges the world of oils and water-based ingredients and penetrates the skin instantly for dewy healthy looking skin. Whereas the Fresh Black Tea Firming Corset Serum is a great alternative if you are looking to achieve firmer, more lifted looking skin. This peptide powered serum delivers effective results and called 'facelift in a bottle'.
How to use: Shake well before using to mix the oil and water ingredients then apply a small amount onto the fingertips and pat into your complexion.
How to add a mask into your routine
 Using a mask is a great way to give your skin the added support it needs. A mask doesn't need to fit into your usual morning or evening routine and instead can be used on a weekly basis or as and when you feel that your skin needs a pick me up. However, when using a mask, it should be applied onto clean, dry skin after cleansing and before any other products have been applied.
Fresh offer a range of skin transforming masks that work to improve a number of common skin concerns.
For wrinkles and lack of elasticity, a common concern of ageing, the Fresh Black Tea Overnight Face Mask offers a powerhouse of benefits. The black tea complex provides anti-oxidant protection and peptides firm and lift the skin.
How to use: Apply liberally to your face and leave on overnight.
For dull skin in need of some radiance, the Fresh Vitamin Nectar Vibrancy Boosting Face Mask works to brighten the complexion. The mask, along with all of the Vitamin Nectar products, are formulated with a blend of vitamins including Vitamin C , Vitamin E and Vitamin B5 as well as a mineral complex including copper, magnesium and zinc to revitalise and re-energise the skin to gain it's healthy glow. The Vitamin Nectar Vibrancy Boosting Face Mask is a great booster to bring instant glow to the skin and offers a unique sensorial experience with 50% citrus fruit paste. It also exfoliates the skin with the fruit AHA's to polish the skin and get rid of dead skin cells.
How to use: Spread evenly across clean, damp skin and leave on for 10 minutes before rinsing off.
For blemish-prone skin and clogged pores, the Fresh Umbrian Clay Purifying Face Mask is a multitasker is proven to deeply cleanse pores, purify and balance the skin, significantly reducing and refining the appearance of pores. This ultra fine mineral rich white clay sourced from Umbria in Italy delivers effective results without drying the skin.
How to use: The mask can be used in three different ways:
To use as a mask, leave on for 3-5 minutes and rinse.
To use as a deep cleanser, apply a small amount to damp skin, massage for 30 seconds and rinse.
To minimize small imperfections, dab on affected area, allow to fully dry and rinse.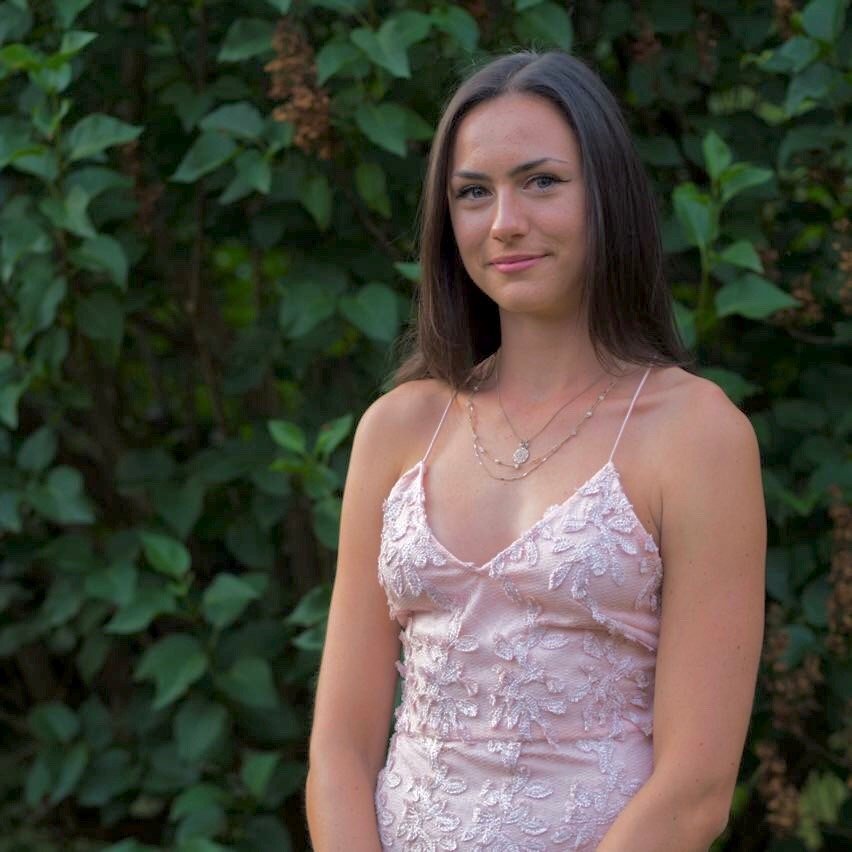 Working with brands at LOOKFANTASTIC for over two years I have developed my knowledge of all things beauty from key skincare concerns to niche makeup tricks and haircare hacks. I have a major passion for finding effective solutions that are easily accessible to everyone so that we can all achieve our best, glowing complexion.