Still in your 20's and wondering when your adult blemishes will end? This is the case for many of us. However, the new Vinopure Blemish Control Salicylic Serum from Caudalie helps to reduce your pimples, inflammation and redness, leaving you with healthy skin in just a week. The best part? It's under £30.
We caught up with the experts at Caudalie who shared an insight into adult blemishes and the secrets behind the transformative serum.
What can cause adult blemishes?
Lifestyle, diet and stress are factors that may cause breakouts, but the main contributor is hormones. Hormones can cause changes within your skin that will then lead to breakouts. Hence why woman can breakout at any age as our hormones are always going through changes at different stages of our lives.
Hormones can cause the skin to produce more oil, which can be trapped deep within the pore due to a build-up of dead skin cells on the surface of the skin. The good bacteria usually found on our skin transforms into bad bacteria when trapped and this results in a breakout and inflammation. Oil, dead skin and bacteria all must be addressed to improve blemish prone skin.
How does the Caudalie Vinopure Serum help combat breakouts?
The Vinopure Blemish Control Salicylic Serum is very effective as it addresses all the elements of a breakout. The natural Salicylic Acid is effective but also gentle and works by exfoliating and unclogging the pores. The Niacinamide is an anti-inflammatory helping to bring down redness, inflammations and helping to even out skin tone. Finally, the blend of 6 purifying and anti-bacterial essential oils help to eliminate acne causing bacteria and balance the skin. Rich in antioxidants, the lightweight gel formula is 98% natural and vegan and can be used all over the face (avoiding the eye area) or as an individual spot treatment.
What other key Caudalie products do you recommend for tackling blemishes?
The four-step routine is great to use morning and evening to cleanse, tone, target and mattify. This includes the Blemish Control Serum, the Purifying Cleansing Gel to deeply clean the pores and the Purifying Toner to rebalance the skin, reduce oil production and refine the skin texture. Finish off your routine with the hydrating and mattifying fluid, also included in the set. Even if the skin is oily, it can still be dehydrated. Olive Squalene deeply nourishes, while Silica Powder and Java Tea keep the skin mattified.
How long does it take to see results?
Everyone's skin is unique however our new clinical trials show that you will see a difference within 7 days. In just one-week breakouts can be reduced by 63%. We recommend being patient and consistent, and the goal is not perfect skin but healthy skin.
*please note the Vinopure range is not recommended for pregnant or breastfeeding ladies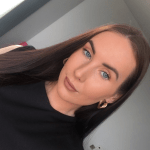 As a beauty fanatic I'm always on the lookout to try and experiment with new products! I've been writing about everything beauty for over 3 years and specialise in skincare so have plenty of tips and tricks to help put blemishes at bay and get your complexion glowing. Whilst being a content writer at LOOKFANTASTIC I've had the opportunity to collaborate with incredible brands including Tom Ford, Dolce & Gabbana and La Mer, taking my understanding of the industry to the next level. In the past I've been a freelance makeup artist and have collaborated with brands including NYX and Revolution Beauty on a personal level, sharing my makeup creations for the world to see. My ride or die brands have to be PIXI, Laura Mercier and Bobbi Brown and I can't live without my trusty MAC Velvet Teddy!