Blur the boundaries between masculine and feminine with stunningunisex fragrances suitable for every mood and occasion.Creating modern aromas with the ability to flatter anyone, unisex scents are a great way to make a statement and enhance your fragrance game. To help you choose your new favourite scent, we've curated a list of the best unisex fragrances to help get you started.  
Molton Brown Coastal Cypress & Sea Fennel Eau de Parfum
Indulge in a salt-sprayed collision of oceanic accords, earthy woods, smoky leather and powdery musks, with Molton Brown's Coastal Cypress & Sea Fennel Eau de Toilette.Expertly blended, the scent breaks open with a ripple of Fig Leaves and warming Ginger, followed by a flood of Jasmine and Frankincensebefore being engulfed by a wave of Vetiver and Cedarwood.The stunning fragrance is bottled in a luxurious brown-tinted glass and crowned with a marbled cap, making it the perfect piece for your dressing table. 
Top Notes: Bergamot, Fig Leaves, Ginger. Heart Notes: Marine Note, Cypress, Jasmine, Frankincense. Base Notes: Leather, Cedarwood, Vetiver, Musk. 
Goutal Eau d'Hadrien Mixed Eau de Parfum
Goutal's Eau d'Hadrienunleashes a heavenly citrus scent of Sicilian Lemon, Cedrat, Grapefruit, Green Tangerine and Bergamot, similar to a burst of freshly-grated zest. Woody elements of Cypress and floral hues of YlangYlang bring balance out the citrus concoction, toning it down with a hint of powdery bitterness.Encapsulated in an elegant glass bottle, the fragrance features an eau de parfum concentration for a long lasting scent. 
Top Notes: Sicilian Lemon, Cedrat, Grapefruit. Heart Notes: Green Tangerine, Ylang-Ylang. Base Notes:Cypress, Bergamot.
Calvin Klein CK Everyone Eau de Toilette
Embrace your bold and daring side with the Calvin Klein CK Everyone Eau de Toilette.The clean fragrance made up of naturally derived ingredients, opens with sharp, juicy notes of Organic Orange and Ginger, instantly making memorable impression. Followed by mild, subtle elements of Blue Tea Accord and Watery Notes, the scent lies on a strong base ofCedarwood, Patchouli and Amber. The daring blend of fiery notes infused together with soft, calming scents, make it the ideal unisex fragrance for those who want to express their individuality. 
Top Notes: Organic Orange and Ginger. Heart Notes: Blue Tea Accord and Watery Notes. Base Notes: Cedarwood, Patchouli and Amber. 
Jo Malone London Basil and Neroli Cologne
Jo Malone London Basil and Neroli Cologneis the perfect clean, fresh scent with an unexpected twist. Emerging with a peppery kick of Basil, the fragrance falls into a delicate sweet scent of Neroli before finishing off with powdery notes of White Musk. Housed in the brands classic rectangular bottle, the fragrance creates a staple scent of British summertime all year round. 
Top Note: Basil.Heart Note: Neroli.Base Note: White Musk.
Yves Saint Laurent Libre Eau de Parfum
Break free from the norm with Yves Saint Laurent Libre Eau de Parfum. In an innovative blend, this floral fragrance combines aromatic French Lavender, found in classic men's perfumery, with sensual feminine notes to blur expectations of gender and create a distinctive unisex appeal.The Parfum opens with top notes of vibrant Tangerine, Neroli and aromatic Lavender,before descending into a heart of Jasmine and Moroccan Orange Blossom that lies on a creamy base of Madagascan Vanilla and White Musk. Housed in a sculpted bottle with gold detail, the fragrance reflects the sophistication and style of the modern world. 
Top Notes: Tangerine, Neroli, Lavender.Heart Notes: Jasmine Sambac, Orange Blossom.Base Notes: White Musk, Vanilla Extract. 
Roger&Gallet Extrait De Cologne Neroli Facetie Fragrance
The Extrait De Cologne Neroli Facetie Fragrance is an uplifting, radiant, unisex scent from Roger&Gallet. Citrus notes of Orange Flower Absolute merges with sweet accords of Neroli and Immortelle before settling upon musky essences of YlangYlang and Vetiver for a heavenly, sensual hit. The purified formula contains 85% naturally derived ingredients for a rich and intensified experiencethat exhilarates the senses. 
Top Notes: Orange Flower Absolute.Heart Notes: Neroli, Immortelle.Base Notes: YlangYlang, Vetiver. 
 Shop all fragrances at LOOKFANTASTIC.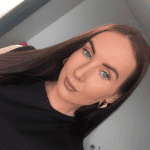 As a beauty fanatic I'm always on the lookout to try and experiment with new products! I've been writing about everything beauty for over 3 years and specialise in skincare so have plenty of tips and tricks to help put blemishes at bay and get your complexion glowing. Whilst being a content writer at LOOKFANTASTIC I've had the opportunity to collaborate with incredible brands including Tom Ford, Dolce & Gabbana and La Mer, taking my understanding of the industry to the next level. In the past I've been a freelance makeup artist and have collaborated with brands including NYX and Revolution Beauty on a personal level, sharing my makeup creations for the world to see. My ride or die brands have to be PIXI, Laura Mercier and Bobbi Brown and I can't live without my trusty MAC Velvet Teddy!