Purchasing a new fragrance, for me, has always been just as much about the look and feel of the product as it has the scent itself. As a young child, I still vividly remember gazing at my late grandmother's perfume bottle collection with awe every time I visited her, too nervous to touch the opulent glass bottles with my own hands for fear of breaking them. Years later, those perfume bottles take pride of place on my vanity cabinet, alongside my own collection of carefully chosen scents.
Unlike my other beauty products which can be neatly hidden away in baskets and bags, there's something about concealing my fragrances in cupboards that feels so offensive to me. From beautifully crafted bottles to quirky designs and shapes, scents are as much a part of the decor as they are part of my beauty routine.
If, like me, you enjoy keeping your scents on display, then buying a new fragrance goes beyond the top notes, and a chic bottle is just as important as what's inside it. So which scents will smell great on your skin and look great on your dressing table? Read on to discover our aesthetic roundup.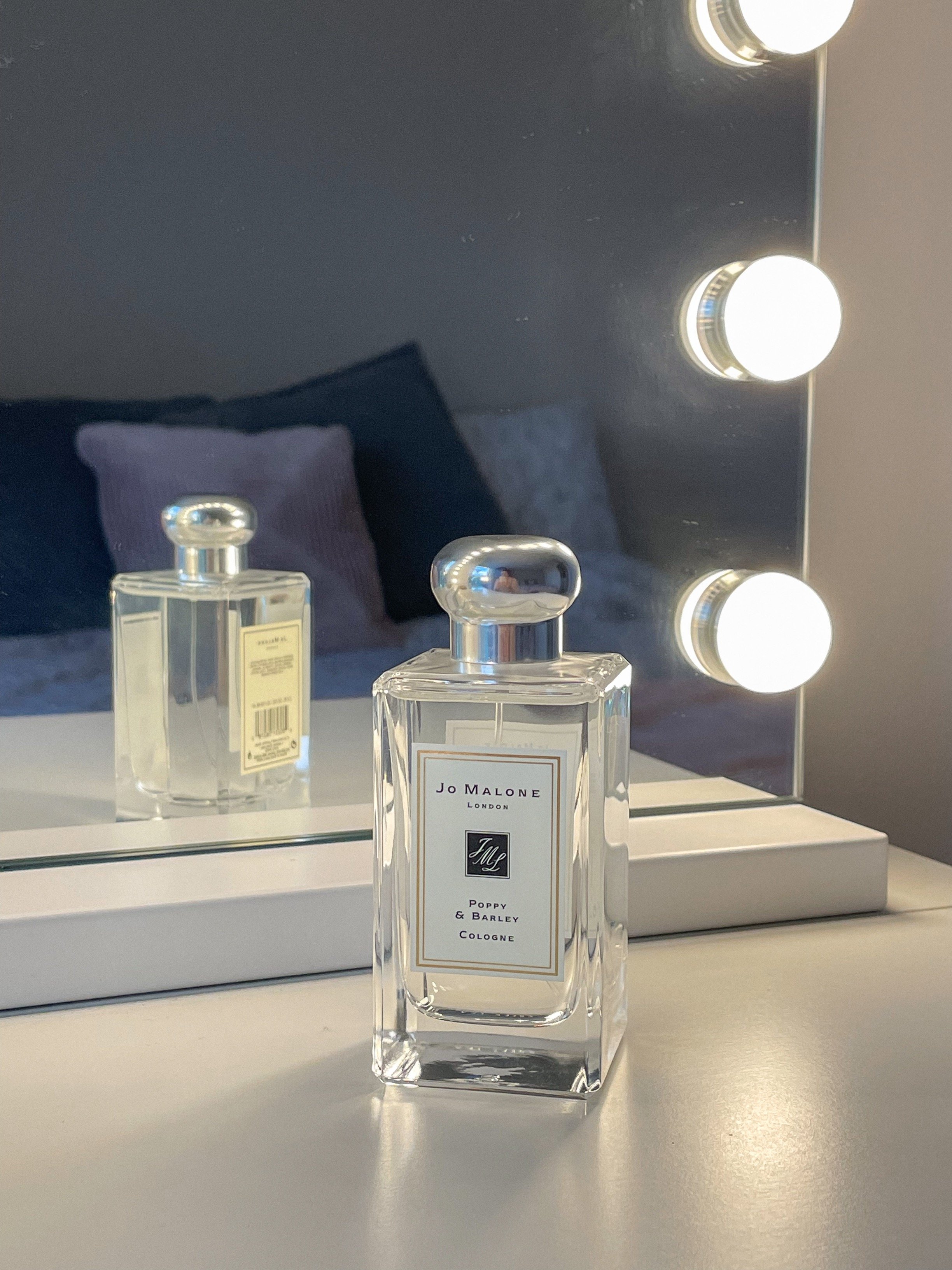 A particular favourite of those who love minimalist decor, this sleek scent is the perfect accessory for any table, cabinet or shelf. Housed in a simple yet elegant glass bottle, this fruity-floral scent is a delight for all the senses. Topped with notes of red poppy blended with fruity accords of blackcurrent, this fragrance lingers without being too overpowering, which is one of the reasons I love it so much. This bottle is a top pick for all the less-is-more lovers out there.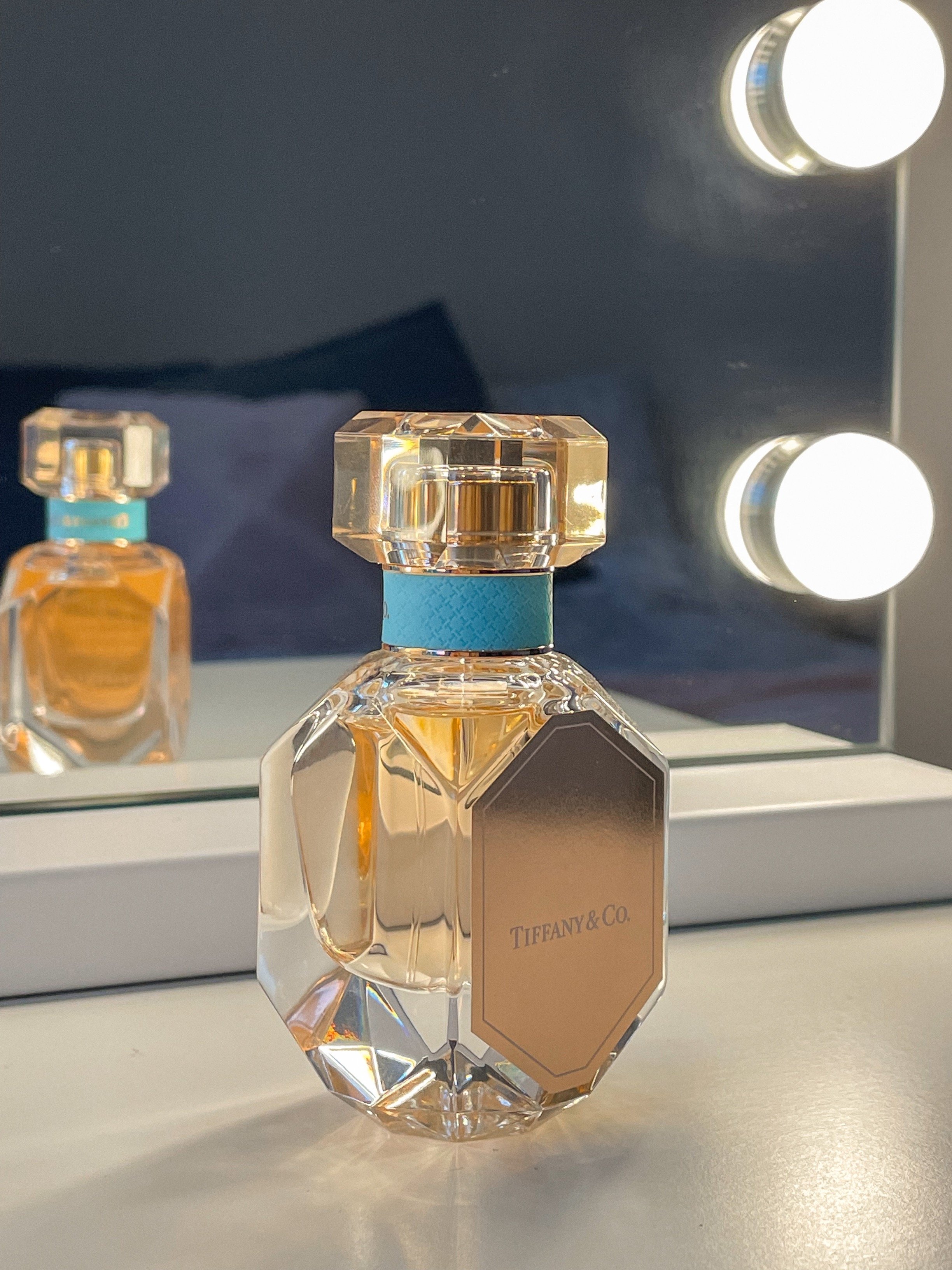 Nothing exudes luxury and glamour quite like Tiffany & Co. When you open that infamous blue box, you know that its contents will be nothing short of beautiful. Likewise, I was not disappointed when I unboxed their Rose Gold Eau de Parfum. Crafted in an opulent glass bottle, the rose gold hue of the fragrance compliments the iconic blue bottle neck perfectly.
This vibrant and fresh fragrance opens with notes of lychee and blackcurrent, whilst an ambrette seed base adds a touch of warmth. A delicately feminine scent, this fragrance matches the opulence of its container, and the elegance of its wearer. If you enjoy the finer things in life, this is perfect for you.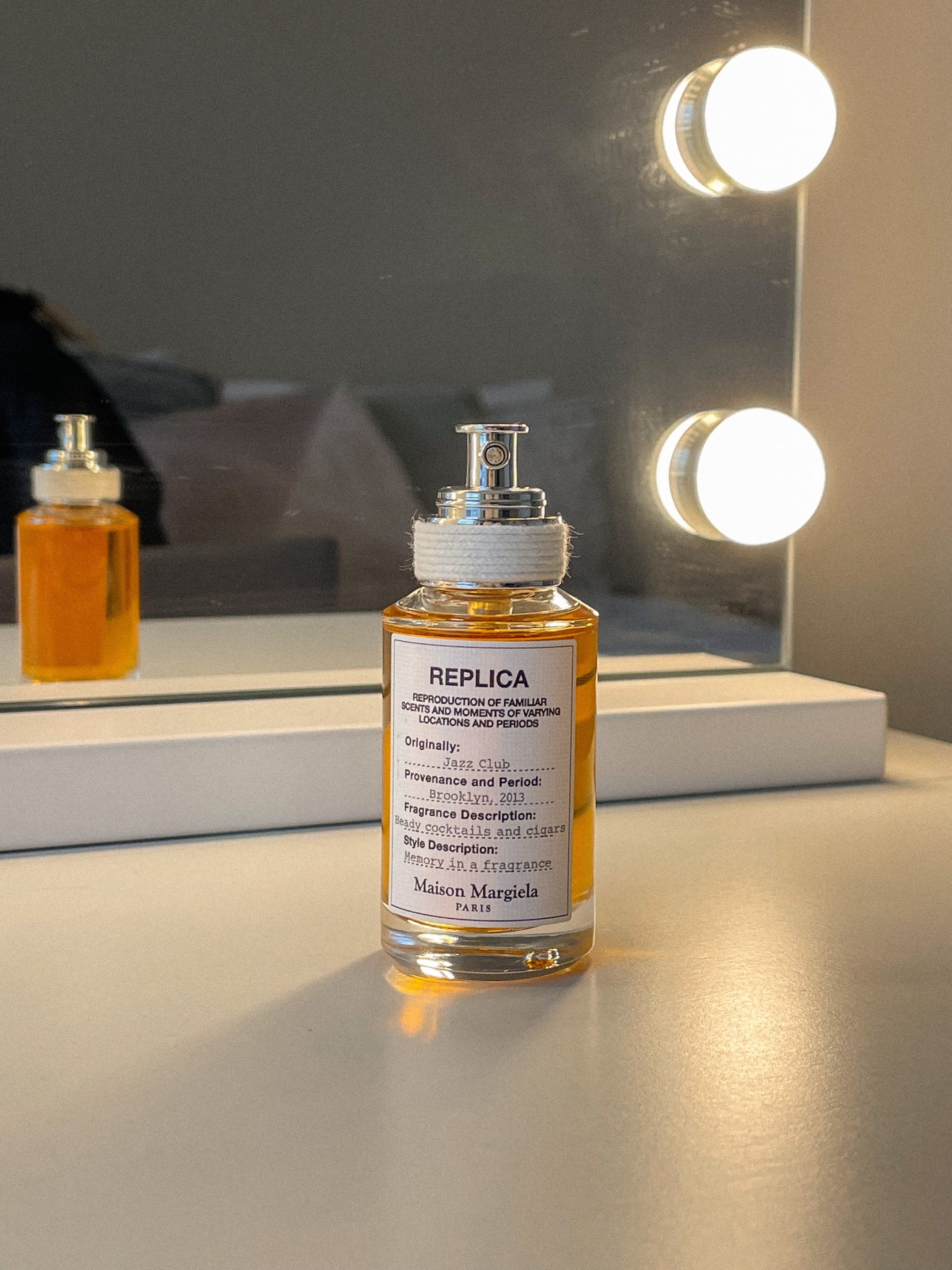 If you prefer an edgier look, Maison Margiela's Replica range is the ideal shelf-topper for you. Housed in an apothecary-style glass bottle with a vintage looking label, this fragrance is the epitome of nostalgia. Part of their Replica collection, featuring scents your memories are made of, this warm fragrance transports you back to late night soirées at the jazz club. Notes of tobacco leaf and rum absolute make for a richer, earthier scent, ideal for those that love leather seats and moody home lighting.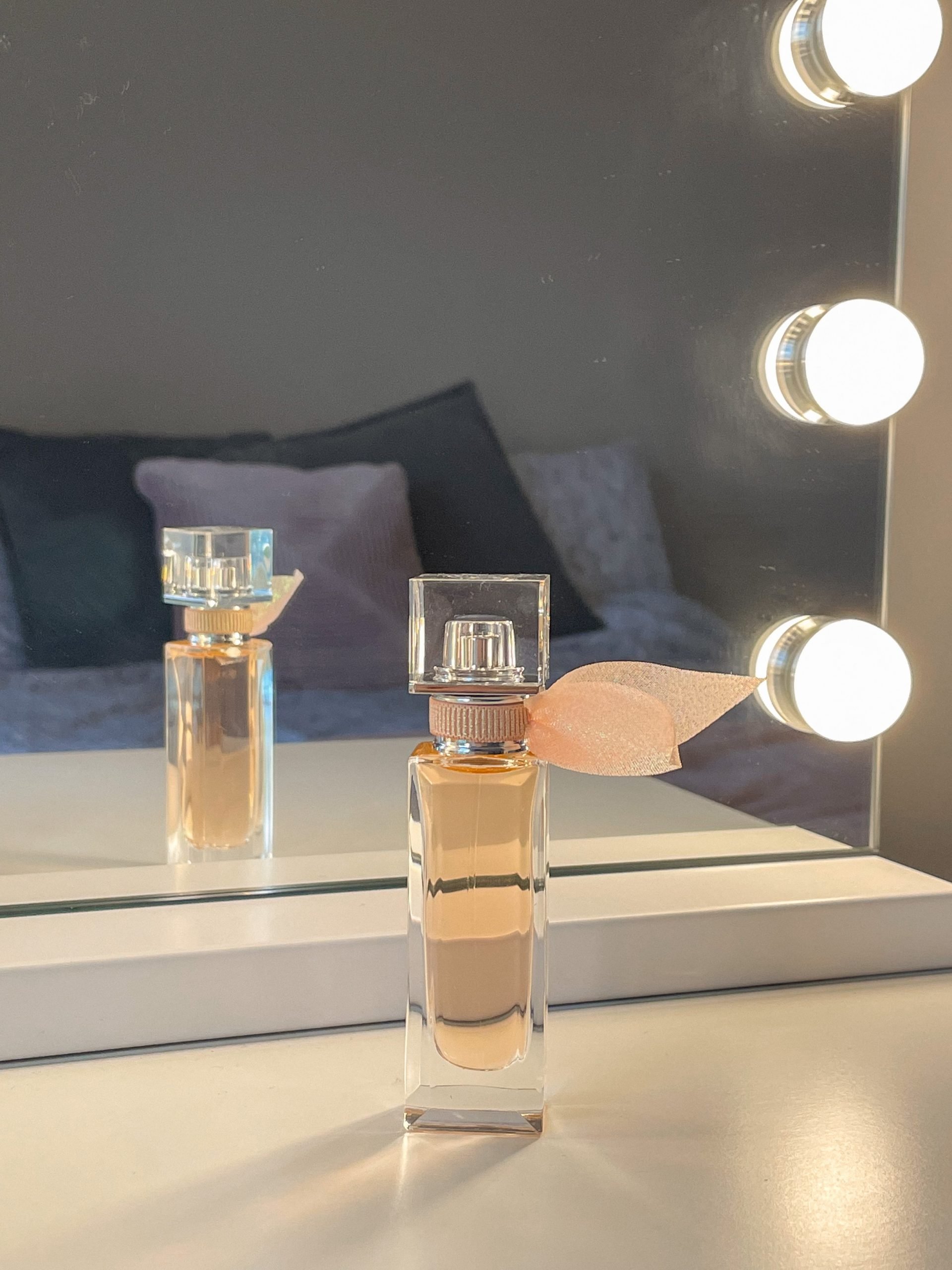 The perfect scent for anyone who likes their handbag to be as chic as their bedroom cabinet, this perfectly pocket-sized fragrance adds a touch of glamour wherever you go. Evocative of a French woman stood elegantly as her neck scarf flows in the Parisian wind, the bottle mimics the grace of its wearer.
Sweet notes of mandarin and vanilla combine to create a creamy, sunkissed blend that can be delicately spritzed onto skin for long-lasting effects. An elegant accessory both in and outside of the home, this fragrance will be my handbag essential this party season.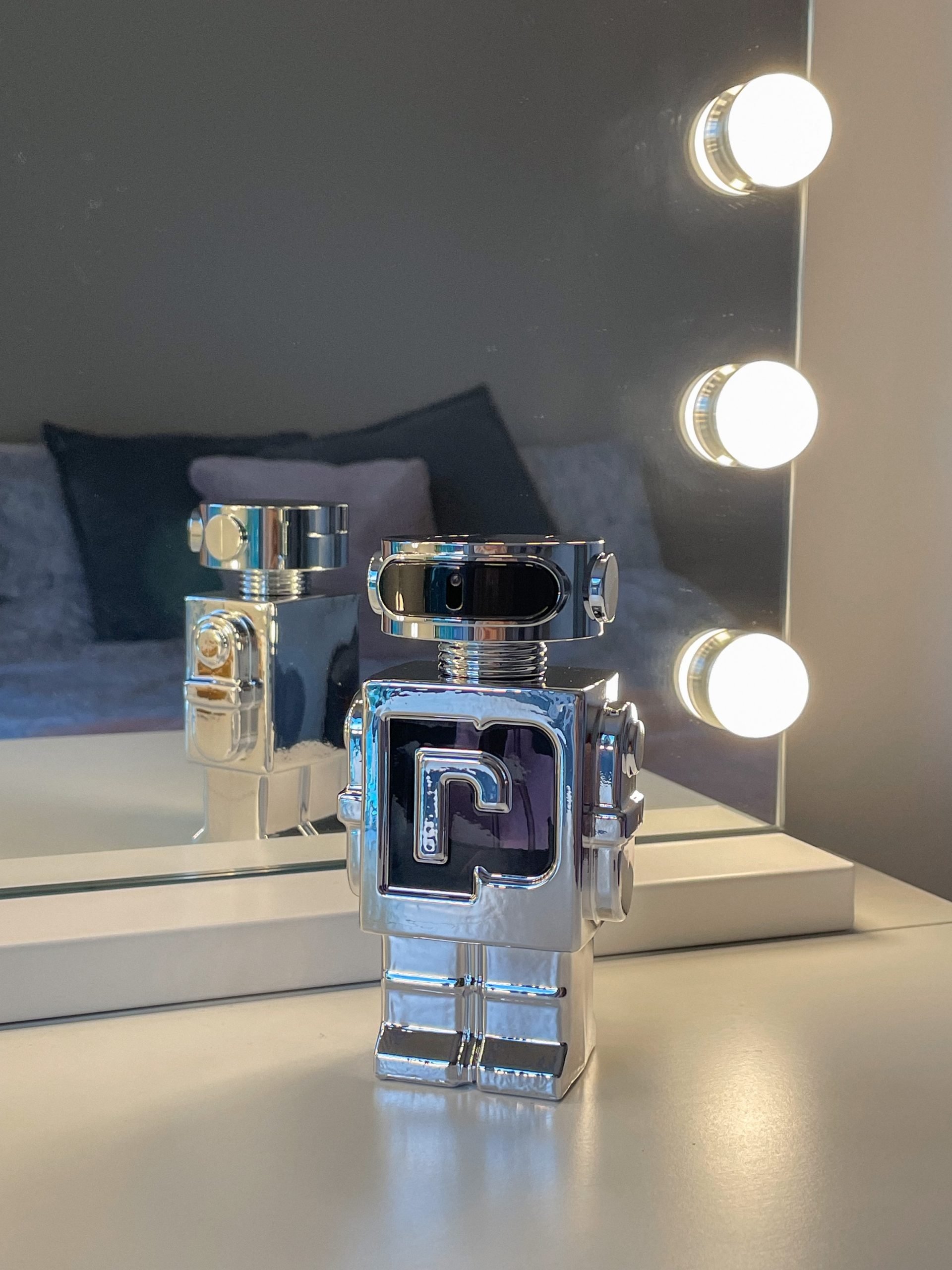 For lovers of unique ornaments, you can't get much quirkier than this robotic container from Paco Rabanne. This futuristic, cyborg inspired bottle houses an aromatic, sensual scent. Combining notes of lavendar with woody vanilla, this fragrance isn't overpoweringly sweet, but is an enticing unisex scent that will not only attract attention on your skin, but on your cabinet too. If you like your decor to be a talking point, then this fragrance is top of your list.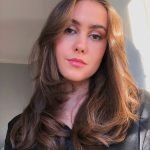 As someone with an affinity for all things beauty, discovering fantastic new products is my not-so-secret obsession. Over the years I've tried and tested a mountains worth of creams, serums and cleansers, finding some of my favourite 'holy-grail' products along the way. However, I'm always on the lookout for more ways to nourish my hair, perfect my dewy base, or enhance my skincare routine. Working as a beauty blogger for over 3 years, I've been lucky enough to collaborate personally with lots of amazing beauty brands including Christian Dior, The Body Shop and Dermalogica. I've used the Dermalogica special cleansing gel religiously since I first got it and their products are some of my ultimate skincare faves. When it comes to cosmetics, NARS Sheer Glow foundation is definitely my go-to - I live for a light, glowy base!