With light nights approaching and pastels filling up our screens as we scroll, what better way to start the next month then with some cute nail inspo? To get you in the spring spirit, we've rounded up the ultimate Easter nail art ideas you can take with you throughout the season.
Pastel hearts
Fall in love with this springtime mani created by our resident nail crush @iramshelton. Start off with a nude base coat, then choose your three spring shades. Alternate colours along the tips of each nail, then taking a precision brush, draw small hearts in each colour on your accent nail. Seal in with a glossy top coat to finish!
It's the cutie colour duo you never knew you needed until now. This season, we're obsessing over this simple yet effective purple and peach mani. Coat your middle and ring finger with each shade, then apply a nude base to your other fingers and follow with a precision brush to apply the peach and purple tones to the tips. Minimal effort, maximum cuteness.
Struggle to keep plants alive? Bring your garden to your mani instead! This vibrant floral design is ideal for a subtle nod to springtime. Start off with a milky nude base coat over a squared off nail. Take your blue and orange shades and paint them on the tips of your thumb, index and little finger (alternating colours). Then, on the remaining two nails, use the two colours and a precision tool to create your spring flowers. You can draw as little or as many as you like - it's an opportunity to get creative!
Perfect pastels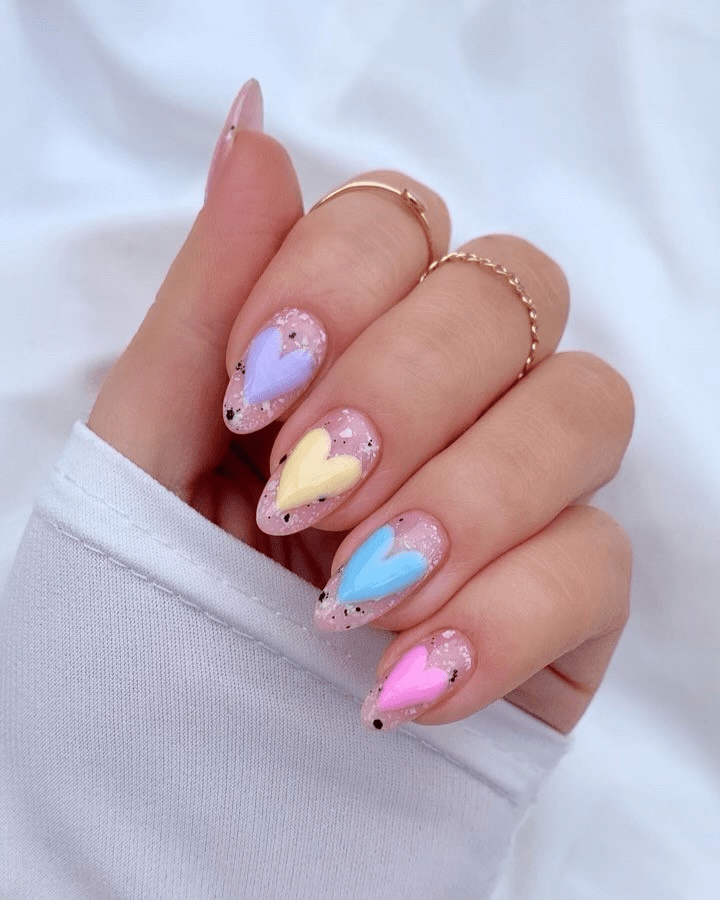 As always pastels have made a return just in time for spring! This simple yet effective look makes your nails pop and takes no time at all. Simply paint the base of your nail your desired shade, we recommend using a light nude or just a clear basecoat to really make the colours stand out. Next, take a range of stunning pastels and using a smaller detailed brush, paint dainty hearts across your nail. We love the Essie 374 Salt Water Happy Nail Polish for the perfect duck egg blue.
Utterly egg-cellent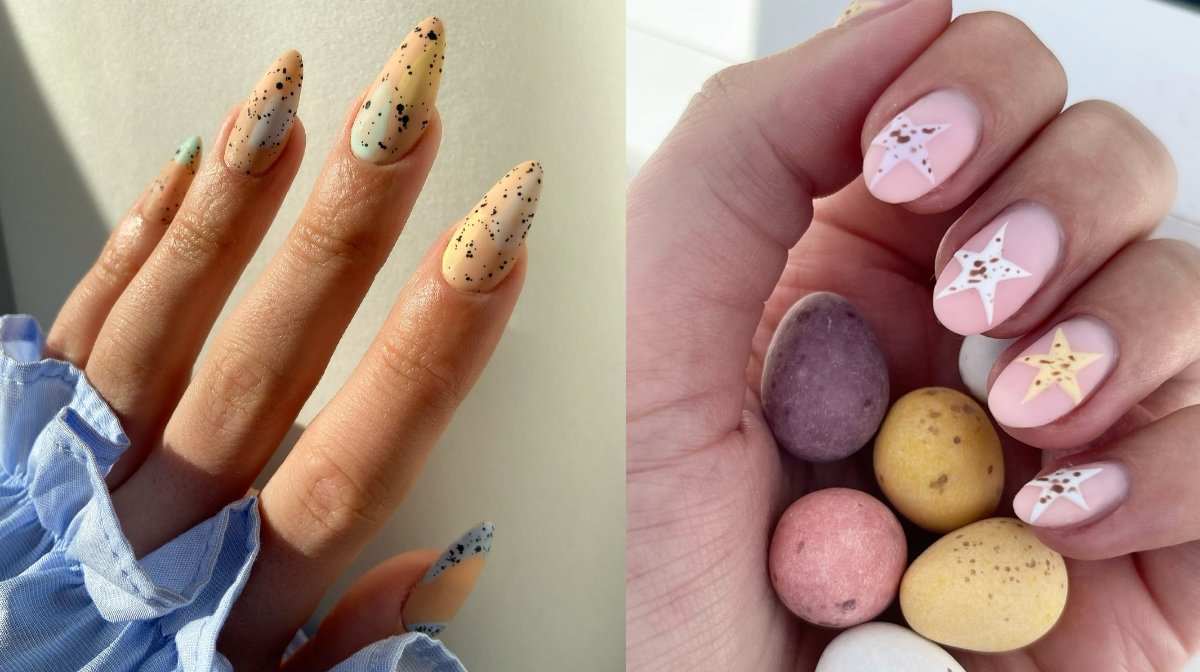 If you want to introduce Easter glam into your nail look, choose a speckled egg design! Not only does it look subtle but it's also a great twist on your standard spotty nail. Simply paint your nail your desired shade and leave it to dry completely. To create the speckles you can either dip a detailer brush into a brown varnish and apply, or if you're not afraid to get messy you can take a thin fan brush such as the MYKITCO. 0.9, lightly coat the tips in varnish and 'spray' it onto your nails by pinging the brush forward and backwards. It's as easy as that!
Tasteful tips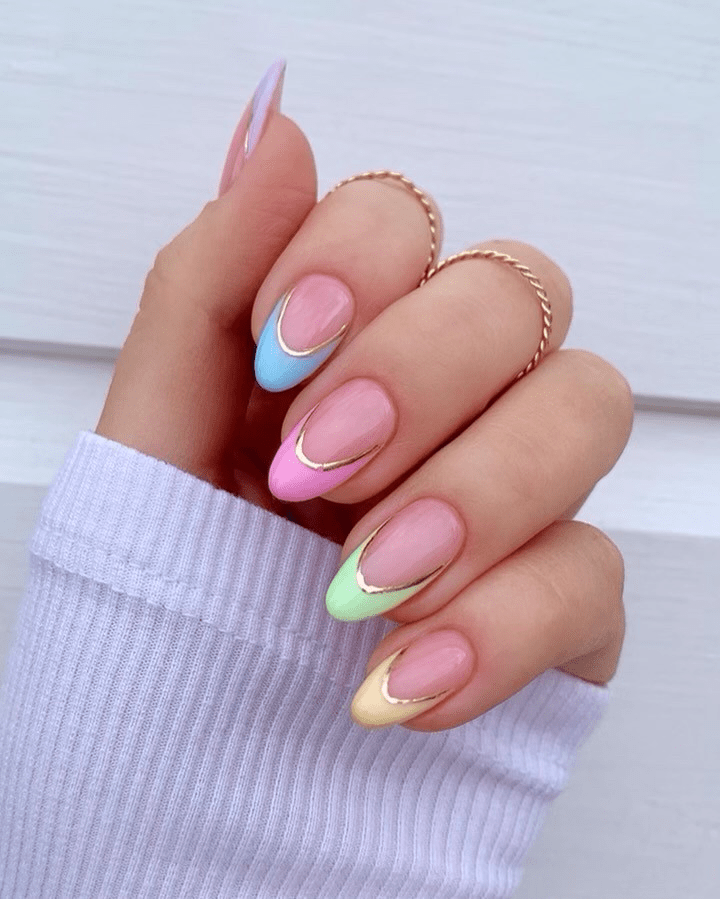 If you're a fan of simple looks, switching up the colour of your tips is a simple yet effective way to make a statement. Start by taking a small brush and creating an outline of your tip, don't worry if this is messy, this is just for guidance! Next, take your desired colours and fill in the tips of your nails, we love the essie Nail Polish Unicorn Sparkles Duo Kit for an added bit of glam. Clean any mess up with a cotton bud and finish with a streak of gold to create a bold outline.
Florals for spring? Ground-breaking!#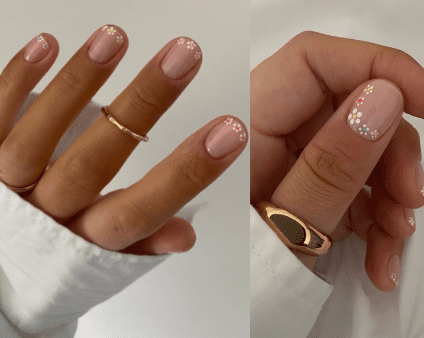 Would it really be Easter without some cute florals?! Say bye-bye to winter with this fresh spring look. Adding flowers into your look can be as easy or as intricate as you please, you can keep them as the focus of the design or can incorporate them as an added touch.
Shop all nails at LOOKFANTASTIC.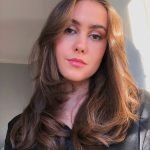 As someone with an affinity for all things beauty, discovering fantastic new products is my not-so-secret obsession. Over the years I've tried and tested a mountains worth of creams, serums and cleansers, finding some of my favourite 'holy-grail' products along the way. However, I'm always on the lookout for more ways to nourish my hair, perfect my dewy base, or enhance my skincare routine. Working as a beauty blogger for over 3 years, I've been lucky enough to collaborate personally with lots of amazing beauty brands including Christian Dior, The Body Shop and Dermalogica. I've used the Dermalogica special cleansing gel religiously since I first got it and their products are some of my ultimate skincare faves. When it comes to cosmetics, NARS Sheer Glow foundation is definitely my go-to - I live for a light, glowy base!