Summer is finally in sight, meaning warmer weather is (hopefully) on its way. Just like we put away the winter coats and knits and bring out our summer wear, we need to swap around our skincare routine to match the new season. The warmer weather and change in our lifestyle habits can mean changes to what our skin needs to keep it hydrated and clear. We have outlined how you can prep your skin for the summer and the best products to keep it glowing over the next few months.
Cleanse
Although debatable in the UK, usually the weather gets warmer and slightly more humid over the summer. This, along with spending a little more time outside enjoying the sun, can lead to skin being exposed to more pollutants and dirt, as well as a build up of sweat and grease when we get hot. Therefore it's important to make sure you are properly cleansing in both the morning and evening to purify the skin from this build up and make sure that any products you are using to treat the skin are effectively reaching the deeper layers.
The Darphin Aromatic Cleansing Balm with Rosewood is a luxurious, non-oily cleanser, formulated with natural oils to remove impurities from the skin whilst keeping it nourished and relieving any tightness and dryness for soothed skin. The blend of oils and Rosewood creates a relaxing mix that not only relaxes you, but also calms the senses after a busy summer day.
Rich in antioxidants, the INIKA Phytofuse Renew Camellia Oil Cleanser is a nourishing mix of Vitamins A and E that cares for the skin as it clears it. The hydrating cleanser also protects against dryness using both Cocoa and Shea butter for not only a smooth finish but an amazing smell! The Rose of Jerico in the cleanser supports the skin's health by creating a barrier that prevents future moisture loss.
Exfoliate
As mentioned above, sweat and environmental pollutants mean build up and oil on the skin. If you're not already doing so, introducing exfoliation into your skincare once a week will help keep remove dead skin cells and build up to reveal the healthy, brighter layers of the skin. This will also help prevent against blemishes, which are more likely in the summer months, and keep your complexion clear and vibrant. Although tempting, avoid over exfoliating and stick to the recommended once a week to avoid leaving the skin dry and sensitive which could make it more vulnerable to sun damage.
The Filorga Scrub & Detox Exfoliator, Exclusive to lookfantastic, clears congested skin to reveal a brighter more even skin tone in just five minutes. The exfoliator features both a physical scrub and enzymatic exfoliation to ensure that dead skin cells are sloughed away, and a double-peeling complex with volcanic microspheres to help dislodge any stubborn dead skin to exfoliate deep into the pores. An all round skin saviour, the formula also contains Niacinamide and Vitamin E to balance and soothe after exfoliation and protect against environmental aggressors, along with Hyaluronic Acid to lock in moisture.
Tone
Don't undo all of your cleansing and exfoliation methods by skipping on the toner! The key to clear skin, a toner refines any left over impurities on the skin and tightens the pores to stop dirt and oil from easily getting in throughout the day.
The Caudalie Vinopure Clear Skin Purifying Toner is one of our favourites for the summer, containing a blend of Salicylic Acid, Grape Polyphenols and organic essential oils which work to draw out impurities from deep within pores and tighten them to reduce breakouts. The refreshing and lightweight formula also helps to replenish hydration and soothe any discomfort for an all over revitalised finish.
Moisturise
It is very easy for skin to become dry in the summer. Whether you spend more time inside with the air conditioning on or try and soak up as much sun as possible, both environments can reduce moisture levels in the skin, meaning it's important to moisturise. You may not want to layer on the same thick, creamier formulas you might have been using during winter, so instead opt for a lighter, water-based formula that won't clog pores or leave you prone to grease. Using a serum containing hyaluronic acid is also a good way to add an extra dose of moisture without layering it on thick.
The La Roche-Posay Hyalu B5 Hyaluronic Acid Serum is the perfect pre-moisturiser splash of hydration for skin in the summer. The lightweight formula contains two different sized molecules of Hyaluronic acid to reach both the upper and deeper layers of the skin, leaving it moisturised, fuller and more youthful looking.
When it comes to your moisturiser, a lighter, oil-free, gel formula is as necessary in the summer months as your go to pair of denim shorts. The Clinique Dramatically Different Moisturising Gel offers intense moisture and strengthens the skins barriers for all day protection and hydration.
The night time is the perfect chance to top up your moisture levels and let your skin rejuvinate. The Estée Lauder NightWear Plus Anti-Oxidant Night Detox Crème boosts the skin's hydration levels whilst you sleep. Keeping it lightweight for the hot summer nights, the cream absorbs quickly into the skin and delivers detoxifying effects deep into the skin's layers. The formula not only moisturises but helps soothe and smooth, minimising irritation that can be more frequent during the more humid months. Wake up to a radiant complexion with pores refined and skin glowing.
Protect
The most important three letters to remember this summer (and all year round) when it comes to your skincare routine; SPF! The Sun's UV rays are much stronger in the summer months, meaning the skin is more at risk of damage. Make sure you are using an SPF every morning and reapplying when necessary if you are spending a prolong period of time in the sun.
Effective in protecting against both pollution and UV damage as well as helping reduce the appearance of ageing, the Aurelia Probiotic Skincare The Probiotic Concentrate absorbs quickly into the skin to form a protective layer that will keep the complexion healthy and radiant. With no greasy residue, the Concentrate can be applied before or with your usual moisturiser.
If you are looking to switch up your usual moisturiser to a more summer-friendly alternative, we suggest trying the Neutrogena Hydro Boost City Shield SPF Moisturiser. Formulated with Hyaluronic Acid and with SPF 25 spectrum sun protection, the all in one moisturiser holds all the moisturising benefits of a cream moisturiser in a light gel.
Mask
A face mask is a great way to add a concentrated dose of hydration quickly when your skin is in need of a little pick me up (and they're a great way to relax!). Schedule in a bit of me time each week to look after both your skin and your wellbeing.
Promising to alleviate feelings of tightness and lock in moisture for up to 24 hours, the Darphin Hydraskin Cooling Hydrating Gel Mask to leave the complexion plumped and even. The non-clogging formula instantly calms the skin, making it an ideal choice following sun exposure.
Don't have the time to spare? There's no excuse with the Uriage Eau Thermale Water Sleeping Masque; apply before bed and let the mask work it's magic whilst you skeep. The deeply nourishing treatment delivers hydration deep into the skin whilst you sleep, helping to soothe dry skin. The antioxidant-rich Edelweiss Extract provides protection against environmental aggressors to ensure you wake up to soft, supple and glowing skin.
Mist
A desk and night stand staple in the summer, a Mist is not only a great way to top up your moisture levels throughout the day, but is also incredibly refreshing. The Jurlique Rosewater Balancing Mist both hydrates and soothes hot and bothered skin, balancing the complexion. Perfect for midday use, the mist can be used over makeup and leaves a sweet floral scent of Roses.
Bronze
Of course we all want to look bronzed and glowing in the summer. Top up your tan and nourish your skin at the same time with the Vita Liberata Beauty Blur Skin Tone Optimizer. The hydrating formula works as a primer, self-tan and skin finish that covers the appearance of imperfections and give a lasting glow that will look like you've just stepped off the plane!
Prep your skin for summer and shop all skincare on lookfantastic here.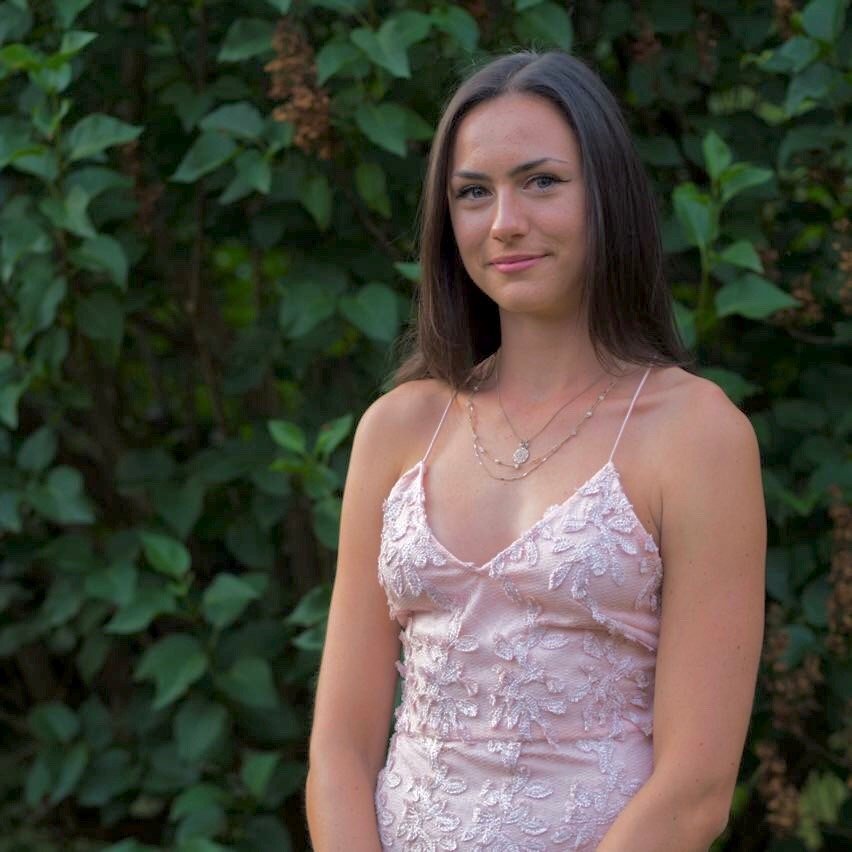 Working with brands at LOOKFANTASTIC for over two years I have developed my knowledge of all things beauty from key skincare concerns to niche makeup tricks and haircare hacks. I have a major passion for finding effective solutions that are easily accessible to everyone so that we can all achieve our best, glowing complexion.