The dark nights have arrived and with many of us working from home it's important we take some time out of our day for some self-care. Baths are a great form of relaxation to help you unwind after a long day so why not try adding in some salts to enhance your bathing experience? We've put together a simple guide on how to find the right bath salt for you so you can kick back and relax whilst the fragrant minerals get to work. 
Salts to help you sleep
Relax and indulge in the perfect nights sleep with the help of Spa Magik Organiks Sleep Therapy Deep Sleep Lavender Bath Salts. The salts are packed with a luxurious mix of Dead Sea Salt, Bromide and Magesium, which also help to combat sleep issues. Complete with a Lavender aroma, the salts also help to soothe muscles whilst improving the quality of your sleep. Another great alternative is the Westlab Sleep Bathing Salts.Made with 100% pure Epsom and Dead Sea Salts, the relaxing bath salts help prepare you for a peaceful night's sleep. Enhanced with Lavender, Jasmine and Valerian, the salts provide a calming and fragrant bath time experience to assist in relaxing the body and mind. 
Salts to soothe aches and pains
Whether you've had a heavy gym session or just have small aches and pains, bath salts are a great way to speed up and aid recovery. For an invigorating bathing experience, the Kneipp Joint and Muscle Arnica Bath Salts combine pure and natural Thermal Spring Salt sourced from Saline Luisenhall, Europe's last remaining salt works.Blending Arnica Blossom and Essential Pine Oil, the luxurious bath salts soothe and relax muscular strains, whilst revitalising the body after physical exercise to restore long-lasting comfort. A great vegan alternative is the Westlab Recover Bathing Salts. Made with 100% pure Epsom Salts, the soothing product helps to relieve the feeling of aching, over-worked muscles. Enhanced with White Willow, Arnica and Eucalyptus, the salts assist muscle recovery while helping to revive the body and mind. 
Salts to cleanse your body
Bath salts are a great way to cleanse your body inside and out by releasing toxins and rejuvenating your skin. Westlab Cleanse Bathing Saltshelp to refresh and cleanse the body and mind when a busy, modern life takes its toll. The vegan bath salts are enhanced with Lemongrass, Pink Grapefruit and Seaweed to promote skin radiance and natural body cleansing. We also love the Bubble T Bath Salts Lemongrass & Green Tea. Made up of a blend of real Tea Leaves as well as antioxidants and Bergamot Oil, the salts work to really revitalise your mind and body. Cleanse your body and unwind with this detoxifying, pampering treat.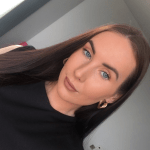 As a beauty fanatic I'm always on the lookout to try and experiment with new products! I've been writing about everything beauty for over 3 years and specialise in skincare so have plenty of tips and tricks to help put blemishes at bay and get your complexion glowing. Whilst being a content writer at LOOKFANTASTIC I've had the opportunity to collaborate with incredible brands including Tom Ford, Dolce & Gabbana and La Mer, taking my understanding of the industry to the next level. In the past I've been a freelance makeup artist and have collaborated with brands including NYX and Revolution Beauty on a personal level, sharing my makeup creations for the world to see. My ride or die brands have to be PIXI, Laura Mercier and Bobbi Brown and I can't live without my trusty MAC Velvet Teddy!