Following the tragic news of the death of Girls Aloud singer Sarah Harding, information of how to check your breasts has been flooding our feeds on social media, providing us with potentially life saving information that we shouldn't be ignoring. According to the National Breast Cancer Foundation, you should check your breasts once a month, 7-10 days after your menstrual period and contact your GP immediately if you find any persistent lumps o changes in the breast tissue or nipple including discharge.
This October, as part of Breast Cancer Awareness Month, we sat down with Caroline Alexander, founder of Love Rose Lingerie and Breast Cancer survivor, on her double mastectomy and how it inspired her to create her company.
When were you diagnosed with Breast Cancer and what treatment did you have to undertake?
"When I first got diagnosed in 2012, they tried to preserve as much of my breast as possible. I underwent seven operations to clear margins and finished that horrible year off with 20 rounds of radiotherapy. I thought that would be it but no it came back two years later in 2015, I had no choice but to have a double mastectomy. I was lucky to have reconstruction done at the same time, and for me implants were the only option. - RIP breasts!"
How did you realise something wasn't right before your diagnosis?
"I didn't know anything was wrong. I had lost my sister Rose to breast cancer and watched my sister Mary go through breast cancer. I did have a mammogram at that point, however after Rose died I stuck my head in the sand and didn't get checked again for 5 years. After being bullied by my GP, (luckily!) I went and had another mammogram and they found cancerous cells on my right breast. I was shocked because I felt completely normal, there was no lumps that I could feel, I really just thought it would be routine."
Did your double mastectomy affect your confidence? If so, how?
"It shattered my confidence, that was the part I wasn't prepared for. I had been so relieved to get the cancer removed that I didn't think that my emotional recovery would be just as hard, if not harder. I had to get used to my new body. Looking in the mirror was the most difficult part for me, as I couldn't for a long time. Even though I'm now in a much better place with my body confidence, there are still times such as navigating new relationships which are a daunting prospect as you can imagine it's not the sexiest conversation starter!!"
Has your experience with Breast Cancer altered the way you feel about conventional beauty standards?
"Most definitely! Going through a life changing illness such as cancer gives you perspective on life and how amazing your body actually is, so we must remember to embrace it, treat it well, it does a spectacular job! I love my scars, they tell my story and I'm so grateful to be here to tell it."
"There is so much pressure to look insta fabulous. What is fed to us in the media of what's "normal" is damaging. If I could tell myself pre-cancer not to sweat the small stuff, not to compare myself to anyone else I would because it's such a waste of time and energy."
What inspired you to create the brand (Love Rose) and how was it born?
"I've always loved lingerie. Before cancer I was that girl that wore matching sets even under a tracksuit (my lingerie was, and always will be, only for me!). It has the power to help me feel good about myself, gave me a secret confidence, was my armour, got me ready for my day, that was all before breast cancer."
"So, after I lost my sister Rose to breast cancer and then went through it myself, I was shocked at the lack of choice on the market. As a designer I realised I could do something about it- I researched and realised I wasn't alone in feeling this way, and LoveRose was born. (Named in memory of my sister Rose)."
What types of lingerie do you create and who are they suitable for?
"At LoveRose, we have approached post surgery in a completely different way. Our mix and match collection includes pocketed and non pocketed options, suitable for the different outcomes of surgery. When women wear LoveRose we want them to feel amazing and that's why all our wire-free lingerie is made using softest recycled lace and mesh, plush elastic that's sensitive to scarring, thoughtful seam placement and all finished with silk. Our bras are engineered with clever hidden support, which means they go up to a G cup! This unique engineering also means that our bras are suitable for any women who wants a supportive, wire-free bra whether they have been through surgery or not!"
What makes LoveRose Lingerie unique?
"We exist because we are making the post-surgery, getting back to life journey better, by providing crafted, engineered, beautiful lingerie to meet the different outcomes of surgery when you need it the most. We are all about supporting our LoveRose ladies in more ways than one. We are building an online community where we talk about topics that are important when going through the cancer journey. Your lingerie should be a gift to yourself, empowering you to love your new body, which is why everything we do is considered right down to the beautiful recyclable packaging you receive your lingerie in with a personalised note welcoming you to the LoveRose community."
What's the best way to find your size?
"Our sizing ranges from an XS-1X and we have an easy to use online sizing calculator to help you find your size. We know how daunting online lingerie shopping can be, so if you need any advice on what styles are suitable for you just get in touch with us at www.loveroselingerie.com and we will be happy to help!"
What advice would you give to those who have had breast cancer or are going through treatment?
"That you are not alone. There's so many amazing cancer charities: Future Dreams, Make 2nds Count, Black Women Rising and the wonderful Coppafeel! to name just a few of our faves. I know first-hand how challenging getting back to 'normal' is so take advantage of body confidence courses run by charities such as Look Good Feel Better and Trekstock. There is so much help and resource out there and opportunities to join communities of people who understand what you are going through, women supporting women are just the best!!"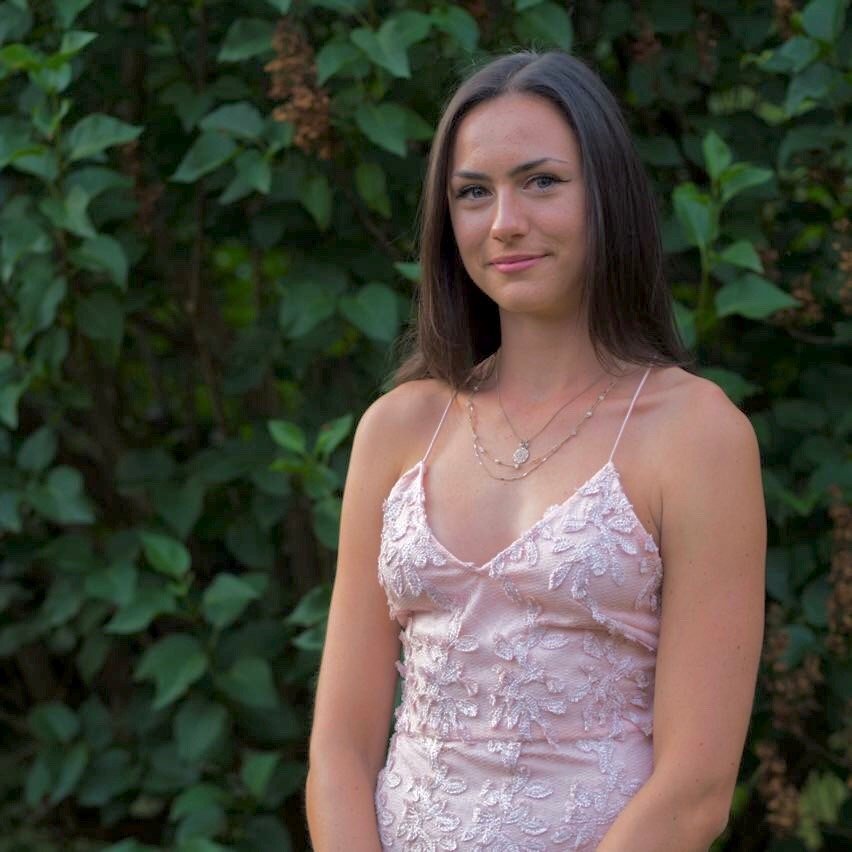 Working with brands at LOOKFANTASTIC for over two years I have developed my knowledge of all things beauty from key skincare concerns to niche makeup tricks and haircare hacks. I have a major passion for finding effective solutions that are easily accessible to everyone so that we can all achieve our best, glowing complexion.