As the in-house resident pharmacist for LOOKFANTASTIC with hands-on experience working in beauty and skincare, I'm passionate about the latest skinnovations and ingredients. For those looking to find the right suncare to suit your skin type, I can recommend the best type of SPF formulation for you, as well as top tips and advice on SPF sunscreen that you will enjoy applying to your skin every day!
Searching for your SPF soulmate? Here is my selection of sun creams compromising of a variety of formulations and active ingredients for each skin type that will provide broad-spectrum UV protection - keeping your skin healthy!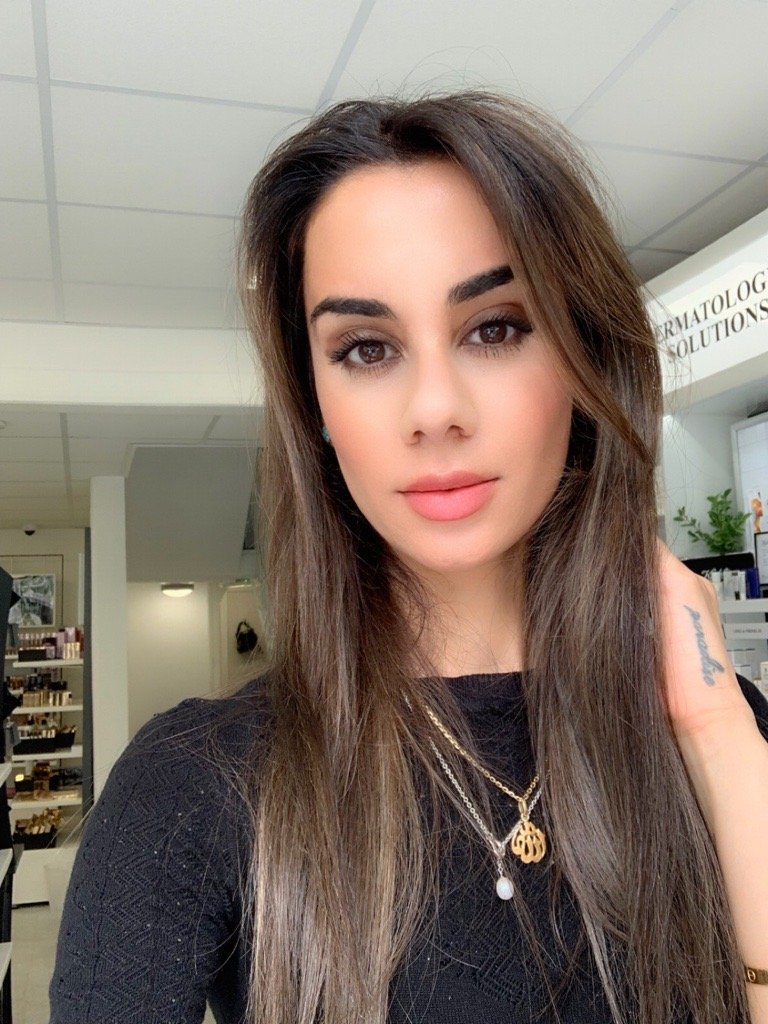 This non-greasy, lightweight sunscreen is a serum SPF specifically designed to brighten and protect with its hybrid formulation! Formulated with 17% zinc oxide whilst offering a broad spectrum of UVA and UVB, this serum provides hydration, brightness and radiance to all skin types, even those with sensitive skin!
If you are looking for a SPF that disappears into the skin quickly - the serum dispenses as a satin-like fluid from the dropper making the texture blend easily onto the skin. This mineral sunscreen is formulated with skin-beneficial ingredients such as glycerin that will keep the skin hydrated all alongside squalane which ensures a smooth skin texture.
Apply this serum generously in the morning as a last step in your skin-routine after moisturiser. Using the dropper provided, spread the product onto your fingertips before patting the serum on to the face.
Top Tips:
The more PA + a suncream has, the higher the protection from UVA rays!
This suncream fluid applied invisibly onto my skin without leaving any white streaks or piling – so it is ideal to use underneath makeup.
This serum can also be re-applied during the day on top of makeup - adding a highlighted glow to the face whilst protecting the skin.
I love the hydrating, non-sticky feel of this SPF. Formulated without that traditional sun cream smell, (I personally prefer unscented SPF), the formulation is made with an innovative ocean-friendly Triasorb™ sunfilter, which protects my skin with high sun protection! I can quickly moisturise and re-apply this sun-cream during the day, especially on my hands and neck as it quickly absorbs and blends into the skin!
Overall, an impressive defensive formula offering UVA, UVB and blue light HEV protection.
Top Tips:
I'd recommend this formula for normal to combination sensitive skin types.
Always add SPF as the last step in your morning routine and don't skip this step – sun protection can help to prevent premature ageing.
If you are applying retinol or acids as part of your skincare routine, SPF is essential during the day.
If you have combination skin (like myself), then look no further for your new daily sun protection. This 15.2% zinc-oxide non-nano mineral sun cream gives an undetectable, fast-absorbing finish, as well as good broad-spectrum protection. It has antioxidants such as sea fennel extract and moringa seed extract, which help to protect skin from environmental pollution and premature ageing.
I can't stop praising this SPF, it's a wonder product in my eyes!
Top Tips:
Zinc oxide is not irritating on the skin, so this product can also be used around the eyes, even on sensitive skin types.
Make sure to apply the recommended dose of SPF – that's at least half a teaspoon of product!
This SPF has a peachy hue to it that blends beautifully into my skin, leaving no white cast. The tinted formula is said to be virtually undetectable on most skin tones.
Target and protect your skin with this chemical sunscreen that you can easily add to your skincare routine, helping prevent the signs of premature ageing! This broad-spectrum suncream will keep the skin protected whilst hydrating and firming. The cream compromises an intensive formulation, a blend of AGE Smart® ingredients alongside SPF 50 protection will help to protect against UVA and UVB rays, whilst improving the appearance of skin.
Nourish your skin with the antioxidant ingredients in this cream such as white tea, which is rich in polyphenols and sodium hyaluronate to keep the skin hydrated, dewy and radiant.
This moisturising emollient sun cream is fast-absorbing and leaves no white-cast, making it suitable to apply every day especially if you have dry skin!
Top tips:
I'd recommend this moisturiser for dry to normal skin types, in particular mature skin types. Don't forget to apply this sun cream on the neck as well!
The active ingredients present in this chemical sun cream are avobenzone and octinoxate.
Apply this moisturiser after cleansing and toning the skin. This will help absorb this chemical sunscreen onto the skin providing optimum sun protection!
If you are prone to dark patches on the skin caused by hyperpigmentation, protect your skin and even out your skin tone with this lightweight daily SPF 50 + sun cream- a must for anyone suffering from marks and brown spots! Formulated with niacinamide aka vitamin B3 that will help brighten dark spots and reduce acne-scarring alongside vitamin C and E -this lightweight cream should be applied as a daily protector.
The cream can easily be applied onto the skin as a make-up base with its non-comedogenic formulation (meaning it won't clog my pores) alongside the added benefit of Vitamin PP to help provide hydration to my skin.
If you have combination skin, this product is formulated with salicylic acid and azelaic acid that will gently exfoliate the skin making this product an overall winner for all skin types and textures.
Top tips:
Suitable for all skin types - if you are in the sun for a longer period of time, please reapply this moisturiser every two hours.
Massage this onto the face & neck using around two-four pumps, not forgetting the ears!
The antioxidant Vitamin C, is known for its skin-brightening properties alongside vitamin E that will help soothe the skin!
Shop all SPF and Suncare on LOOKFANTASTIC. 
LOOKFANTASTIC in-house pharmacist.