We're all guilty of starting off the New Year promising to change every bad habit in one go. Although it may be tricky, it takes 66 days for a new habit to become part of your everyday routine, so sticking to your resolutions are essential if you really want to make a change! We know it's not easy, so to help we've put together some top tips to make sticking to your New Year Beauty Resolutions a breeze... 
Top tip: Add in one new product to your regime at a time
Skincare is usually the first on everyone's list and is one of the hardest beauty resolutions to stick to as the results aren't instant. To prevent this, start by adding in one product at a time so you aren't wasting money on a lot of products you aren't going to use. This also makes it easier to keep it in your regime and allows you to see the benefits one at a time. Investing in skincare sets is also beneficial as it makes it clear exactly which product to use next! We love the REN Radiance Glow One Step Further Routine Kit to help you create a glowy complexion and the Caudalie Skincare Heroes Set to help create a smooth canvas.
Top tip: Experiment with unwanted products once a week
We all have that one product that we couldn't wait to get our hands on that has ended up neglected at the bottom of our makeup bags. That's where repurposing comes in! A lot of our beauty products are multi-purposeso can be used in more ways than one. To prevent them piling up in a draw, try to experiment with an unwanted product once a week to see how many new ways you can use it. Whether this means using an eyeshadow as a blush or a body oil to give your foundation a dewy finish there are plenty of ways to experiment. To get you started we've put together 5 ways you can use the benefit POREfessional: Super Setter Setting Spray that you can read here. 
Top tip: Use your serums overnight
If your resolution is to grow out your brows, we have you covered. With big bold brows here to stay, now is the time to put down the tweezers and let them do their own thing. Growing out your brows can be a tedious process but with a little helping hand you'll have strong arches and fluffy tails in no time. To ensure you stick to this resolution, invest in a good brow serum and use before you go to bed. This way the product can work its magic overnight and doesn't get in the way of your daily makeup routine. We've curated a list of the top brow growth serums you can discoverhere. If you struggle with plucking you can also cover unwanted eyebrow hairs with concealer so you can build your new shape up in no time! 
Top tip: Set time aside once a week to carry out your self-care ritual 
With many of us still working from home, it's now more important than ever to indulge in self-care. Although it may seem like an easy resolution, many of us get caught up and don't invest as much time into it as we should. To help you stick to this, we recommend setting some time aside once a week to carry out a full body self-care ritual. Not only will this make you look great, it will also help you feel great inside! Whether you love a luxurious bubble bath or like to deeply nourish your hair, find out how to create the ultimate weekend self-care routine here. 
Top tip: Use diffusers to give you a constant mood-boosting scent 
Adding fragrance into your home is a great resolution as it helps to boost your mood and thoroughly relax. Although candles are perfect for this, they often require more attention and can't be left on all day. To help you stick to this resolution we recommend investing in a diffuser to ensure your room smells divine 24/7. We recommend the NEOM Organics Reed Diffuser: Real Luxuryto create the ultimate cosy feel. Another great alternative is the AromaWorks Nurture Room Mist for an instant boost of freshness.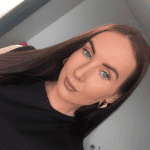 As a beauty fanatic I'm always on the lookout to try and experiment with new products! I've been writing about everything beauty for over 3 years and specialise in skincare so have plenty of tips and tricks to help put blemishes at bay and get your complexion glowing. Whilst being a content writer at LOOKFANTASTIC I've had the opportunity to collaborate with incredible brands including Tom Ford, Dolce & Gabbana and La Mer, taking my understanding of the industry to the next level. In the past I've been a freelance makeup artist and have collaborated with brands including NYX and Revolution Beauty on a personal level, sharing my makeup creations for the world to see. My ride or die brands have to be PIXI, Laura Mercier and Bobbi Brown and I can't live without my trusty MAC Velvet Teddy!