Micellar water has revolutionised our skincare routines in recent years. Micellar water first originated in French pharmacies before taking the UK by storm thanks to more accessibility of the iconic Bioderma Sensibo H20 Micellar Water. Ideal for those of us in a hurry who previously relied upon face wipes to get the job done, micellar water is ideal for gently removing waterproof mascara that won't budge, as well as a long-wearing lipstick.
If you're curious to find out more about magical micellar water then keep on reading as we take a look at what exactly micellar water is, as well as introducing you to our favourite micellar water skincare, all tried and tested by our beauty experts.
What is micellar water?
Micellar water is a purified water containing suspended surfactant molecules that attract the dirt and oil from your skin. You can use it as a stand-alone cleanser if you're in a rush, or if you don't have your entire skincare routine available.
What is the difference between micellar water and traditional makeup remover?
Typically, micellar waters are not intended to be a stand alone cleanser, rather, they are the first step in removing the majority of your makeup before cleansing[1], or for instances when you don't have anything else to hand. Micellar waters are lighter in consistency and stay on top of your skin, whereas cleansers penetrate deeper into the pores to effectively remove dirt and oil.
Which skin types can use micellar water?
Unless the formulation is specifically targeted towards the following skin types - micellar waters are not typically best suited to people with skin that is prone to breakouts as they can leave the surface residue which can further congest pores. They are also not best suited to people with particularly sensitive skin as some micellar waters contain a high level of alcohol which can be drying on your complexion.
How to use micellar water
Micellar water is best applied with a cotton pad and gently swept across the face to remove makeup. You can also use it on a cotton bud to correct any makeup mishaps such as smudged winger liner or feathered lipstick.
The best micellar water
If you feel using micellar water is suitable for your skin type and needs, then we have rounded up the very best micellar water skincare to try from leading brands such as La Roche Posay, Caudalie and more.
Remove the day from your skin with the La Roche-Posay Effaclar Micellar Water. Eradicate excess, oil, dirt and makeup as well as dead skin cells with this gentle yet powerful solution. The La Roche-Posay micellar water purifies your skin without disrupting its natural balance.
Remove excess oil, makeup and impurities from your skin with the Sukin Micellar Cleansing Water. This hydrating micellar water is infused with soothing aloe vera, cucumber and chamomile for a calming skincare experience that leaves your skin bright and beautiful.
A blend of witch hazel, hyaluronic acid and rose water is the refined cocktail of ingredients within the ESPA Micellar Cleanser. This gentle cleanser is ideal for tightening, brightening and soothing tired skin quickly and effectively.
We hope you've found our guide to micellar cleansing waters helpful and are well on your way to finding the right micellar water for your skins needs.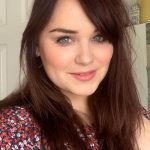 I've been writing about hair and beauty for over 10 years. I am a collector of vintage perfume and my go-to look always includes a bold pink lip! For more, visit https://www.goodgollymisshollie.co.uk