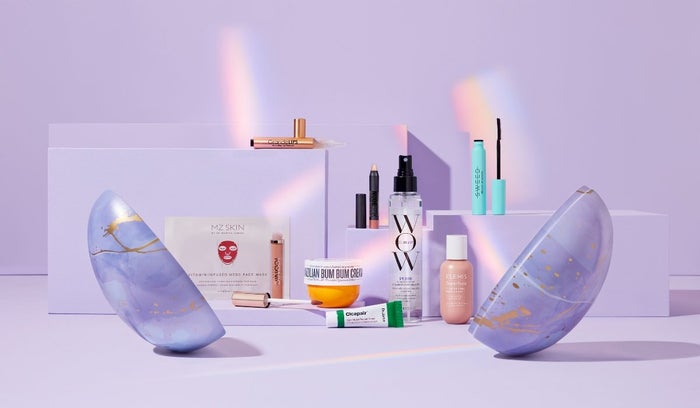 The long-awaited LOOKFANTASTIC Beauty Egg is back after 6 s(h)ell-out years! We have a cracking line up of beauty products that fill the marble, keep-sake egg to the brim and we have even thought of hacks to upcycle it as beauty storage!
Easter is a time of rebirth and regeneration, and we have selected products to rejuvenate tired-Looking skin to help you bounce back into spring. Looking to give up chocolate for lent? Or want to swap your Easter egg for something more egg-citing? Well look no further to discover exactly why the LOOKFANTASTIC Beauty Egg is better than chocolate. 
1. Filled with 9 must-have beauty treats
Starring 7 full-sized beauty delights plus 2 deluxe sizes, we're not yolking when we say our Beauty Egg is EGG-stravagant. Indulge in fan-favourites such as the ELEMIS Superfood Glow Priming Moisturiser, Sol De Janeiro BumBum Cream and ICONIC London Triple Precision Brow Definer!
2. Discover endless upcycling inspiration
The limited edition packaging is made to be cherished as an Easter keepsake! It makes the perfect storage container for cotton pads, hair bobbles, or nail varnishes. You could even cool down your masks, gua sha and jade face roller by filling it with ice ahead of your routine. We all love a cool cucumber eye cover up! 
3. Gather EGG-STRA special savings
You know the feeling when you finally eat the chocolate you saved for the end of the day,but it doesn't quite hit the spot? Swap this short-livedmoment of pleasurewithbeauty treats thatsatisfy your cravings! Worth over £201, it can be all yours £60, or you can enjoya further £10 off with a monthly subscription to The Box! 
The Beauty Egg is an unmissable keepsake that will fill you with fantastic feelings!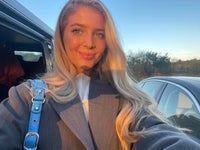 As a content executive with a passion for beauty, I am always looking for ways to streamline my routine. I'm obsessed with minimalist skincare and I like to focus on natural products to highlight my features and give my skin the ultimate glow!