If you're interested to find out a little more about the people behind the words - and what we love about beauty - then this blog post is for you. Have a little read to get to know us a little more and what to expect when reading our articles here on Lookfantastic.  Enjoy!
The Team Behind the Writing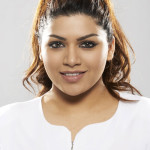 1.
Hira Malik
Bio:
I'm a
Pharmacist and Aesthetician with a special interest in Dermatology. I love being able to use my background in Pharmacy to achieve the best possible results for all skin conditions and skin types and I'm so excited to be able to share some of this knowledge with you.
Expertise:
 I'm the Lookfantastic Resident Pharmacist, so I give advice on things like specific skin needs, ingredients and new technologies.
What I love about Lookfantastic: We have a great mix of products to meet all needs. I love both makeup and skincare and Lookfantastic provides the perfect balance.
Fun fact:
I use to play basketball for my University team and love doing Tough Mudder Runs.
Currently loving:
Elemis Pro-Collagen Ultra Rich Marine Cream
 is so nourishing on my skin.
Browse Hira's posts.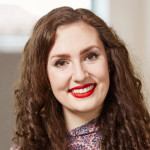 2.
Katie Hudghton
Bio:
I'm a red lipstick addict from Manchester. After years of blogging and working in the marketing world, I'm in my element talking about the latest beauty must-haves here at Lookfantastic.
Expertise:
Beauty Trends Editor
What I love about Lookfantastic:
That it changes all the time. New brands launch every month and new products arrive all the time. It is a beauty addict's dream.
Fun fact:
I'm a very proud momma to my 1 year old pug. I might start a campaign for him to be the Lookfantastic mascot!
Currently loving:
The
Elizabeth Arden Prevage City Smart
. I've worn it every day since I first got it and I'm already onto my second tube.
Browse Katie's posts.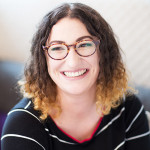 3.
Laura Louca
Bio: 
Major fan of scented candles, Make Up brushes and Highlighter. I'm always on the hunt for those Holy Grail products and my dressing table is covered in more beauty products than I like to admit. As an adopted Northerner originally from Brighton, I spend most my days wondering what all this rain is about. My hair isn't grateful for the move.
Expertise:
 Makeup Specialist
What I love about Lookfantastic:
Our makeup offering! I love that makeup is a way to experiment, whether you like to enhance what you have or play with bold colours and new trends. It is the best accessory. I'm always amazed by the new brands and products that I find on Lookfantastic.
Fun fact: 
I might love makeup, but my other obsession is vintage Landrovers! I learnt to drive on one, love going off-roading and even got driven to the church on my wedding day in a Landrover from 1948.
Currently loving: 
NIOD Photography Fluid
– perfect for a subtle glow and radiance and the
Illamasqua Contouring Gel Sculpt in Silhouette
for the most natural contour shadow ever.
Browse Laura's posts.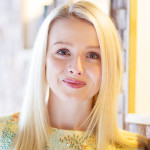 4.
Amelia Twentyman
Bio:
I'm Amelia and am an avid skincare enthusiast who loves to use natural products.
Expertise
: Skincare Expert
What I love about Lookfantastic:
I love finding out more about skincare and there are some incredible brands on Lookfantastic; I've made some amazing natural skincare discoveries.
Fun fact:
 My favourite flowers in the world are peonies and during the summer months that's all you'll find in my house!
Currently loving:
Aurelia Probiotic Skincare Miracle Cleanser 
and
Beauty Sleep Elixir Facial Oil
from Beuti Skincare - my skin couldn't live without either!
Browse Amelia's posts.
5.
Ghalia Khan
Bio: 
I'm Lookfantastic's Beauty Box specialist, which means I look after the Beauty Box themes, the brands included and the Beauty Box monthly magazine.
Expertise:
Beauty Box Specialist
What I love about Lookfantastic:
That the #LFBEAUTYBOX has shown me there is a huge community of beauty lovers out there. I love seeing everyone get excited about beauty in the Twittter Chats!
Fun fact: 
I'm the most clumsy person you will ever meet. Fact.
Currently loving:
Lookfantastic Beauty Box
, all month and every month!
Browse Ghalia's posts.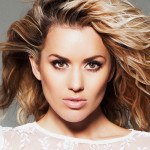 6.
Caggie Dunlop
Bio: 
A TV personality from the UK, currently splitting my time between London and LA.  I am currently in LA, pursuing acting and music, whilst sharing all my beauty secrets with you and Lookfantastic.com.
Expertise:
Jet set and celebrity beauty secrets
What I love about Lookfantastic:
I am delighted to be a Beauty Ambassador for Lookfantastic as it allows me to keep connected with Beauty wherever I am in the world.
Currently loving:
The 
Expert Colour Care Mini Illuminoil
by Jo Hansford. You can find out more of my current must-haves
here
.
Browse Caggie's posts.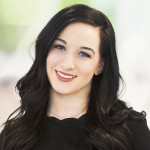 7.
Beckie Turnbull
Bio: 
I love to always be ahead of the beauty trends and I like to try out different looks and tutorials all the time!
Expertise:
 Hair is my thing! I've had my hair many colours and styles and I love styling mine into different looks. You can always find me on our Lookfantastic social channels  looking for the next beauty inspiration.
What I love about Lookfantastic: 
I love that beauty can help build your confidence to be the best you can be. Little things can make such a difference to how you feel.
Fun fact: 
I almost went in the Navy but I've ended up in the Beautyindustry. Life could have been very different!
Currently loving: 
I love the 
Shiseido Ibuki
range. It has transformed my skin and is always a go-to when I'm in need of some TLC. I'm also a huge fan of
Nudestix
 - they have pencil for everything.
Browse Beckie's posts.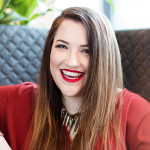 8.
Jasmine Gibson
Bio: 
I'm Jasmine, the Social Media Executive at Lookfantastic. I'm always on the hunt for the latest trending topics and I also run my own YouTube channel centred around the beauty, fashion and travel industries which keeps me extremely busy! I have an adorable cockapoo named Lily, and there's nothing I love more than a good skincare and pamper regime after a long day.
Expertise:
 I have a special interest in ethical beauty and like to champion cruelty- free beauty brands.
What I love about Lookfantastic: 
I love our community at Lookfantastic and the way they always engage with us and our wonderful brands. From swapping hints and tips during our bi-weekly
Twitter chats
, to supporting our blog posts and newly launched videos, you'd be hard pressed to find a more loyal bunch.
Fun fact:
 I have a pink car called Blossom, she takes my obsession with pink to a whole new level!
Currently loving: 
Anything from
NIOD
! As a skincare fanatic their innovative and no-nonsense approach really appeals to me. If I had to pick one product though I'd opt for their
Multi-Molecular Hylaronic Complex
(a mouthful to say, but it definitely works!).
Browse Jasmine's posts.
If you have any questions for any of us in particular in relation to any of our expertise, feel free to tweet us with who the question is for and we will be sure to reply to you with our best advice. Speak to you soon!

Our team of beauty experts cover everything from makeup to skincare, picking out the most effective products from the best brands and latest trends. Stay up to date on everything beauty with the LOOKFANTASTIC blog, and find all your essentials in one place.