To prime or not to prime? It's one of the most contentious questions in the beauty industry. Whilst some don't use a primer in their glam routine, many swear they can't apply their makeup without it. I myself am sometimes guilty of skipping this all-important step in my beauty regime, (usually for want of having a few extra minutes in bed), but in my endless quest to achieve a seamless, glowy base, it appears primer could be the one thing I've been missing in my life.
Renowned for their collection of souped-up skin perfectors, nobody knows primers quite like French cosmetics brand MAKE UP FOR EVER, and here at Team Fantastic, we were eager to put their formulas to the test. Keep on reading to see how it went.
What is primer?
Designed to be applied to skin before makeup, or as a stand-alone cream for a complexion boost, this powerful little product is not to be underestimated. When used underneath foundation, primer helps the makeup to apply smoothly and melt into the skin without smudging or separation. Not only this, but prepping the skin first helps your base to last longer, and contributes to an overall more even-looking skin tone.
Some primers also have skin-boosting properties including hydration, colour correction or UV and pollution protection, making them a great product to add to your everyday routine.
How to use primer
Whilst some primers may have moisturising properties, it's important to always apply your regular moisturiser and SPF beforehand. Once you have finished your skincare routine, take a pea-sized amount of primer and rub into your face in gentle, circular motions using your fingertips. Allow the primer to sink into the skin for a few moments before applying your go-to foundation, BB cream or tinted moisturiser on top.
MAKE UP FOR EVER Step 1 Primers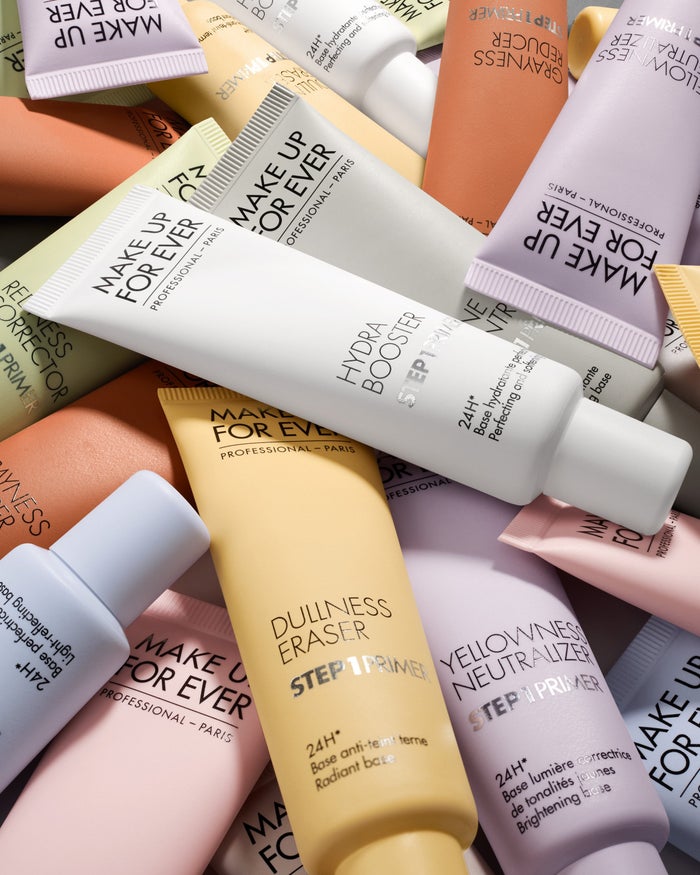 Co-created with makeup artists, this curated collection of nine ginseng-infused primers is designed to provide 24 hour correction for every skin type and tone. A mix of skin perfectors and colour correctors, each formula works to target a different complexion need. From minimising the appearance of pores and boosting hydration, to controlling shine, brightening the skin and colour correcting, the range works to target skincare concerns whilst producing a flawless and long-lasting makeup base.
Nourished skin and a satin smooth base? You didn't need to ask me twice. As soon as I got my hands on their Fresh Brightener primer, I simply had to apply a full face of makeup...for research purposes of course.
It's true what they say: once you ditch the matte, you never go back, and being a lover of a glowy base, the Fresh Brightener primer stood out as the ideal formula for me. Whilst I pride myself on a thorough, radiance-boosting skincare routine, I'm always on the lookout for ways to top up my glow, so I applied a somewhat generous amount of this formula to my face.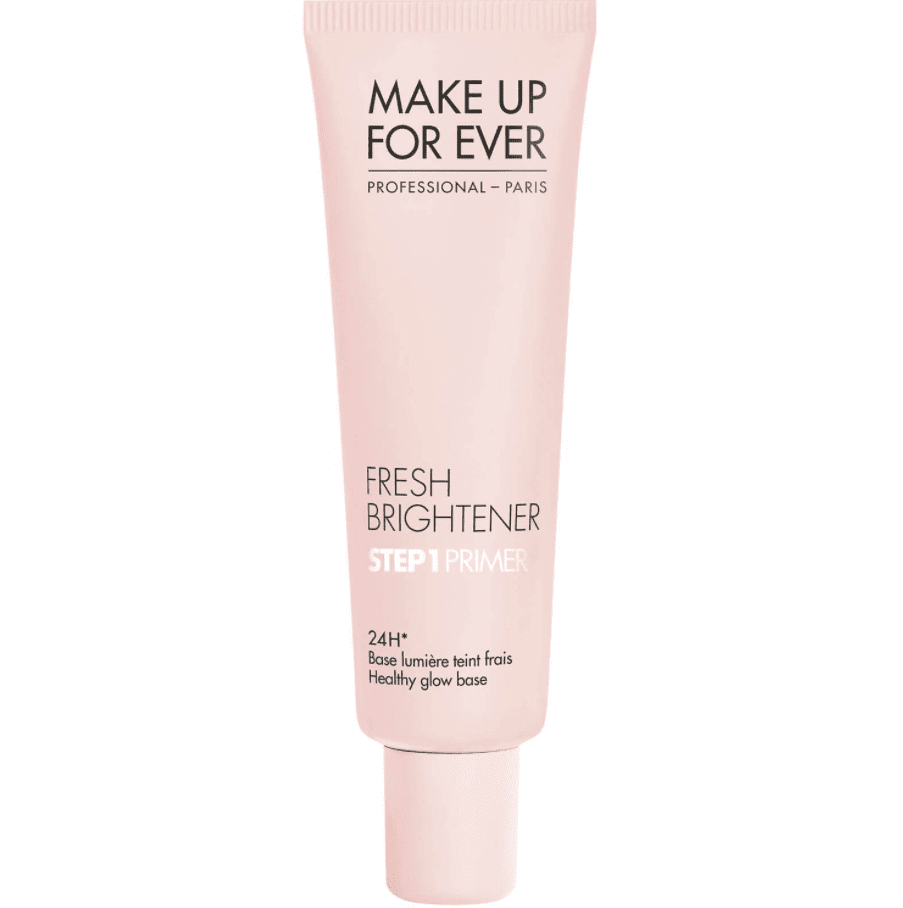 MAKE UP FOR EVER Step 1 Fresh Brightener Primer
First impressions revealed that, as the product states, this formula works best on fair skin (which I certainly have). The pink-tones matched my own cool-hued complexion, making it appear more even from the get go.
Facing the light of my bedroom window, I could see the light-reflecting properties in all their glory, with my skin appearing brighter overall. Applying foundation on top with a fluffy brush, the primer complimented the makeup well, blending together to create a fresh, dewy base!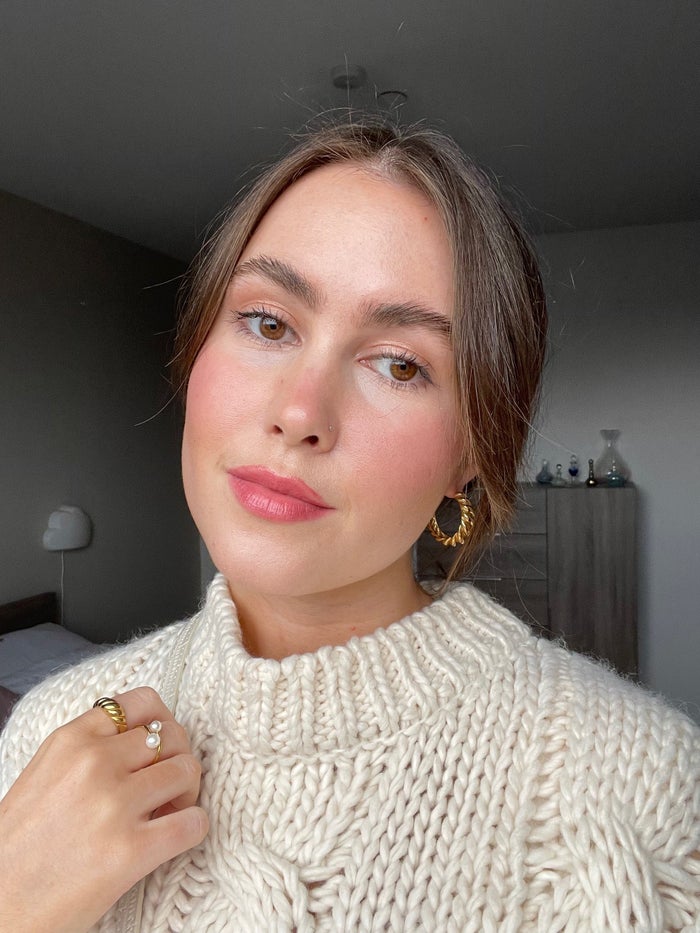 Whilst my skin remained glowy throughout the day, five hours rushing around Manchester city centre certainly put this primer to the test, and I found that a targeted touch-up with some powder helped to maintain the look. No stranger to a quick powder refresh though, this didn't bother me, and I still loved how this primer made my skin look overall.
If you want ultimate staying power, I would recommend trying their Shine Control primer. But if you're a sucker for a radiant base, this formula is perfect for you, and is a great one to wear with or without makeup on top!
Looking for a more matte solution? The Shine Control Primer is ideal for those looking to tame oily skin and visible pores. Formulated with mineral clay, which is known for its absorbent properties, this primer works to control excess sebum for a velvety matte finish.
Holly, Beauty Writer
'Having suffered from acne-prone skin for over 5 years and finally finding the skincare routine that works for me, I am very picky about the products I use. Usually due to being in a rush, I don't tend to use primer so was excited to try this Shine Control primer to see if it could keep my forehead from turning into a pool of oil throughout the day without breaking me out.'
'On application, the Shine Control primer felt incredibly velvety and was the epitome of 'a little goes a long way'. It spread so easily across my skin and almost instantly absorbed into my complexion, leaving it feeling both like I wasn't wearing any product and yet noticeably softer.'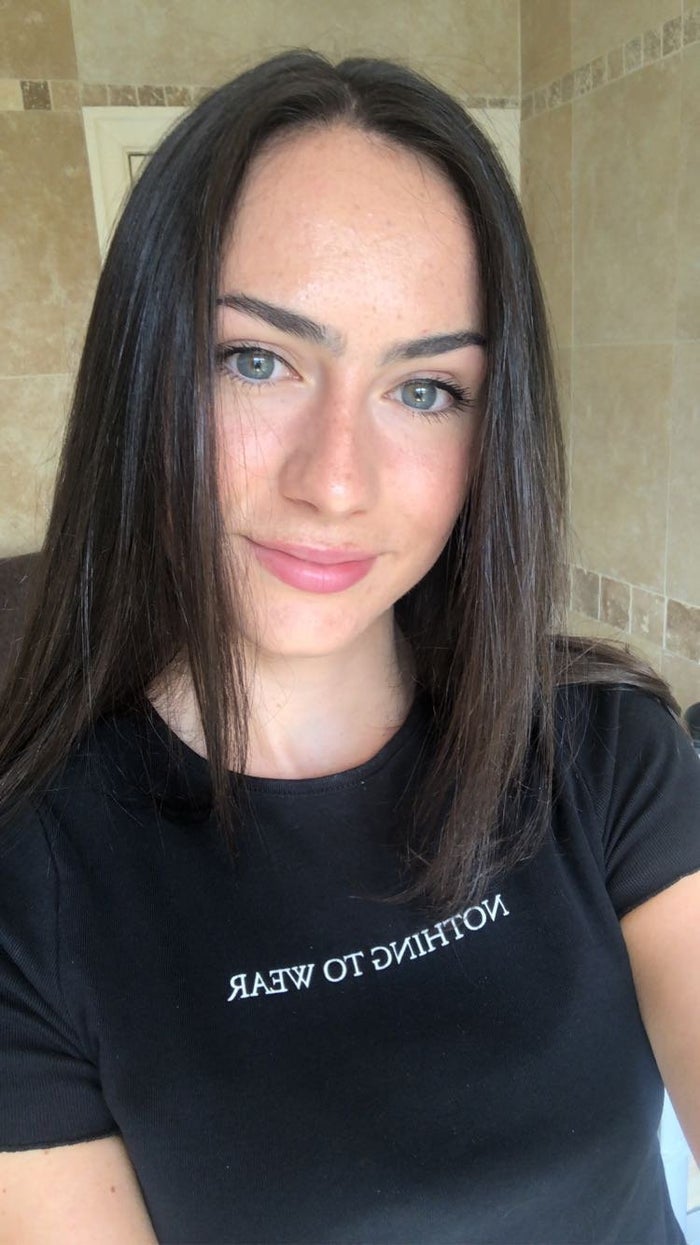 'My foundation definitely blended more seamlessly into my skin, with less flaking (which I've been experiencing due to dryness) and a more even finish.'
'After a few hours wear of my makeup (when I'd usually have to go and blot my head with a tissue), it still looked matte and in place. I did experience some oiliness towards the end of the day but all in all would say although it's not a miracle worker, it does come pretty close.'
Powered by polymers and silica powders that create a smooth, blurred effect, this silky-matte finish primer is the go-to for anyone looking to keep their pores in check. Designed to promote a radiant, yet balanced complexion, this formula is also transfer-proof and water-resistant for all-day wear.
Penny, Senior Beauty Writer
'The Pore Minimizer Primer applied over the skin with a sensorial glide. It is super smooth and lightweight, and I feel it did give my skin a more even texture, which is really what I want from a primer, it's also quite lightweight which I enjoyed'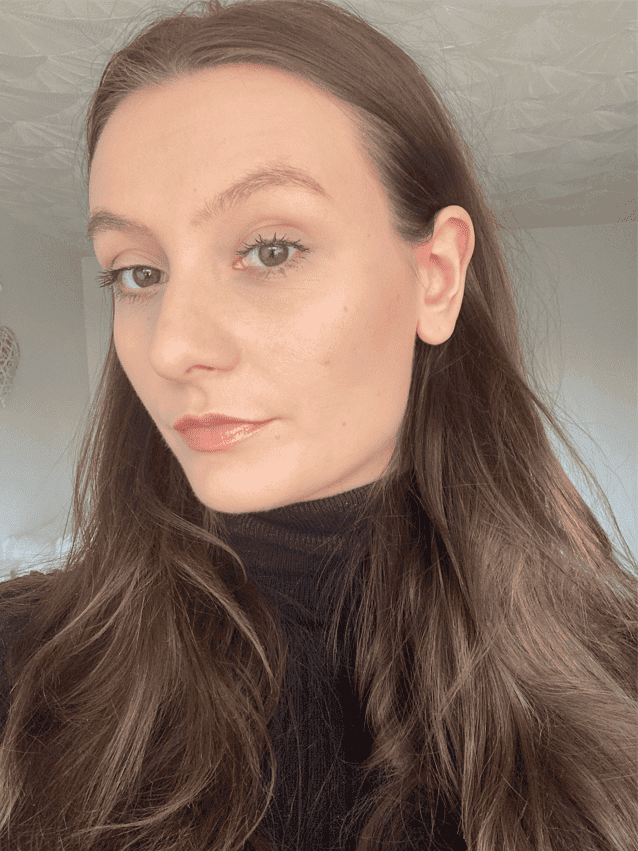 'My foundation went on smoothly thanks to the base beneath, and more than that, it still looked good after five hours of wearing it!'
Discover the full MAKE UP FOR EVER collection on LOOKFANTASTIC.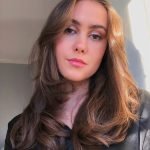 As someone with an affinity for all things beauty, discovering fantastic new products is my not-so-secret obsession. Over the years I've tried and tested a mountains worth of creams, serums and cleansers, finding some of my favourite 'holy-grail' products along the way. However, I'm always on the lookout for more ways to nourish my hair, perfect my dewy base, or enhance my skincare routine. Working as a beauty blogger for over 3 years, I've been lucky enough to collaborate personally with lots of amazing beauty brands including Christian Dior, The Body Shop and Dermalogica. I've used the Dermalogica special cleansing gel religiously since I first got it and their products are some of my ultimate skincare faves. When it comes to cosmetics, NARS Sheer Glow foundation is definitely my go-to - I live for a light, glowy base!