If you're passionate about your skincare, you've probably heard the terms 'free radicals' and 'anti-oxidants' used in a lot of the latest product launches. Though it's obvious that free radicals are the villain and antioxidants the hero out of the two, not many are quite sure why. We caught up with Dr. Orla Grimes, a recognised and highly regarded specialist in Aesthetic Medicine and salon standard skincare brand SkinCeuticals to give you the full run down on the two and the best products you should be using to protect and nourish your skin.
What are free radicals?
Natural chemical reactions in our cells produce unwanted by-products called reactive oxygen species (ROS), otherwise known as free radicals. These particles furiously ping about inside cells causing havoc, particularly a type of damage called oxidation. Seen an apple go brown? That's oxidation. Unchecked, a chain reaction would occur in which the cell's most precious elements, their fat rich membranes, proteins and DNA, would degrade and suffer irreparable harm including premature ageing from damage to the Collagen and Elastin that keeps skin bouncy. Free radicals are also commonly found in the environment; the skin is bombarded by sunlight (UV, infrared, visible light), weather and pollution which trigger the production of free radicals.
What are Antioxidants?
Antioxidants neutralise free radicals, reducing their numbers to prevent the oxidation process and protect Collagen. Some are seen as having an additional role which is to strengthen the skin's own antioxidant network, enabling it to synthesise more antioxidants naturally. Overall, they reduce what's called oxidative stress. Over millennia, our cells have developed their own complex system of antioxidants to neutralise the rogue free radicals and keep them in check. However, when the skin is under stress, the pool gets completely depleted and not enough can be made in time. Although good sun protection can help, and should be worn everyday, this can't help replenish your own antioxidants, therefore we need some help from our skincare to keep our skin fully protected. As some antioxidants work better on certain parts of the skin and with specific vitamins, you need a team of them which have been carefully formulated and tested together for stability, compatibility and that will properly penetrate the skin effectively.
What are the best Antioxidants?
SkinCeuticals C E Ferulic Serum
Highly effective at enhancing protection against environmental damage and neutralising free radicals, this antioxidant powerhouse by SkinCeuticals it recommended for all skin types including dry, ageing and even sensitive. The scientifically formulated blend was formed based on the research that specific combinations of antioxidant ingredients, perform more effectively to provide results superior to each single antioxidant formulation e.g. just Vitamin C). The serum not only protects but visibly improves signs of photo-damage, wrinkles and overall skin tone. What's in it?
15% Pure vitamin C (L-ascorbic acid) -

The all-rounder, best suited for those with oily or combination skin.  Its main action is direct neutralisation of free radicals, though it can also defend the skin from oxidative stress and can make a significant improvement in sun damage and skin tone.  Vitamin C needs an acidic pH for stability and works even better with vitamin E.

1% Vitamin E (alpha tocopherol) -

Best suited for those with dryer, older skins, vitamin E is the classic antioxidant since it mops up free radicals as well as absorbing energy from UV light.  Found naturally in the skin, when applied topically on its own, it is unstable, so better in combination as in the SkinCeuticals C E Ferulic Serum.

0.5% Ferulic acid -

An antioxidant from plants like rice, oats and bamboo which has increased activity when combined with C & E. It also helps to stabilise formulations.
"In my opinion, C E Ferulic is the star of antioxidant formulation. A synergistic combination of Vitamin C, E and Ferulic acid in a serum which is proven to provide the skin with up to 8 times its own natural photo protection."
Dr. Orla Grimes, specialist in Aesthetic Medicine.
SkinCeuticals Phloretin CF Serum
Best for those with hyperpigmentation including sun damage, dark spots or acne scars, this serum works to neutralise free radicals in the environment, making it highly effective at protecting your skin from damaging pollutants. Also suitable for those with oily or congested skin, the formula contains:
2% Phloretin -

Extracted from apples and apple root bark, a newer antioxidant which inhibits the formation of the substances (MMPs) that break down collagen and also enhances penetration. It has a particular role in reducing pigmentation.

10% pure Vitamin C (L-ascorbic Acid) -

As well as the benefits above, this hero ingredients helps to brighten the skin and even out skin tone.

0.5% Ferulic Acid - 

A plant based antioxidant that helps to stabilise the formula.
Top tip:
Antioxidants degrade quickly so buy in small quantities in opaque bottles to make sure you are getting the most effective protection. They have a shelf life of around 3 months from first opening, so make sure to replenish your serum regularly.
Shop all SkinCeuticals skincare products on lookfantastic here.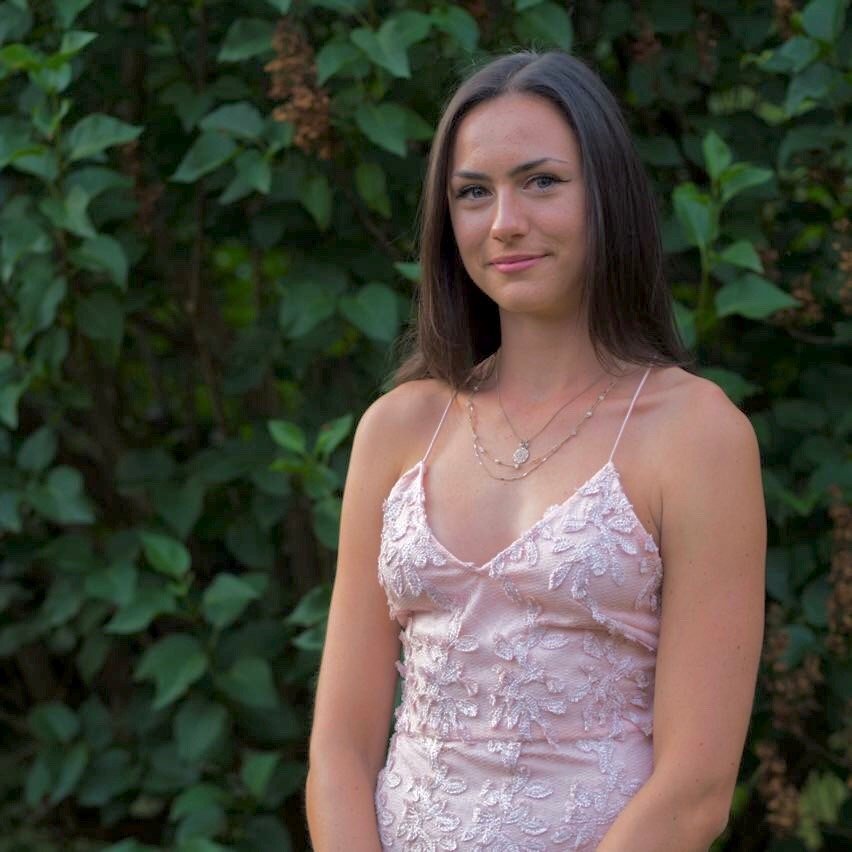 Working with brands at LOOKFANTASTIC for over two years I have developed my knowledge of all things beauty from key skincare concerns to niche makeup tricks and haircare hacks. I have a major passion for finding effective solutions that are easily accessible to everyone so that we can all achieve our best, glowing complexion.