Hylamide are an amazing skincare brand so when we had the chance to try out their newest launch, the High-Efficiency Face Cleaner, I was very happy to oblige. Find out all about this new product and what I thought of it.
What is the High-Efficiency Face Cleaner?
This cleanser is supposed to clean away makeup, purify your pores and hydrate the skin so it feels fresh and clean. It uses East Asian Kanuga and Mediterranean Crambe oils to clear away dirt and makeup. These then emulsify and wash away with water, leaving purified Tomato Carotenoids to protect the skin.
It is non-comodogenic and designed for everyday use. For makeup removal, apply it to a dry face and massage well before rinsing with warm water. For just cleansing, massage onto a wet face before rinsing.
What do I Think?
We have already seen some rave reviews from beauty bloggers but we wanted to try this out for ourselves to see whether it lives up to the claims. I have been using this for a couple of weeks now, so here are my thoughts.
It feels like a lighter weight oil than any I have tried before, with an almost water-like consistency that slips over the face. This means it feels gorgeous as you massage it over the face and I have found it totally dissolves all my makeup, including stubborn mascara.
What I really like about it is that it really does rinse away instantly, without the need to wipe my face with cloths or mitts. I just splash my face and it all disappears!
I love using cleansing oils to remove my makeup and so far, this one is coming top of my list.
The biggest difference with this and other oils I have tried is how my face feels after. There is no greasy or oily residue at all (massive bonus) and my skin feels really fresh and hydrated, even before I apply any serums or moisturisers. I have noticed my skin looking fresher and my usually oily t-zone is balancing out too.
This is already a firm part of my daily routine, so I would really recommend trying it out.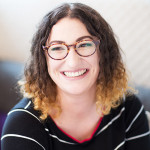 Major fan of scented candles, Make Up brushes and Highlighter. I'm always on the hunt for those Holy Grail products and my dressing table is covered in more beauty products than I like to admit. As an adopted Northerner originally from Brighton, I spend most my days wondering what all this rain is about. My hair isn't grateful for the move. Currently loving:
NIOD Photography Fluid