Every manicure-obsessive knows that your look is never complete without fresh tips. Whether you love a classic look, or opt for bolder signature designs, everyone has a nail style that reflects their unique personality. Looking for some #nailspo? we asked the experts to share the top trends they're predicting to see in the manicure world this summer, and how you can recreate them at home.
Barbiecore pink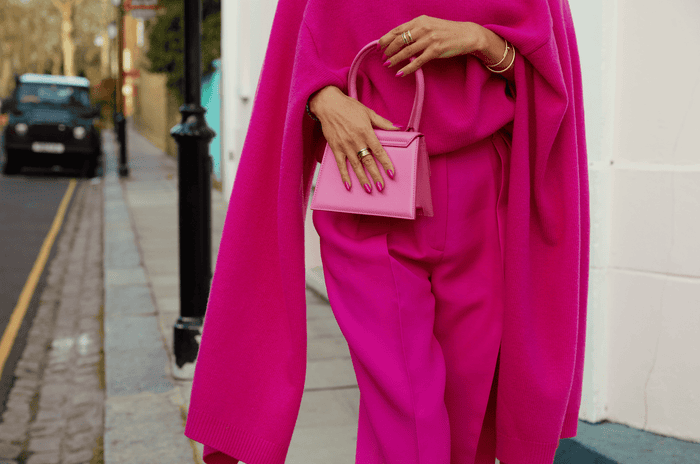 "Not so-traditional pinks will be huge this season," says Charlie Spence, Essie online brand manager. "Put aside your light pink nail polishes and opt for something a bit bolder this summer. 2023 marks the end of the soft baby 'millennial pink' era and embraces more vibrant tone. From hot pink to vivid magenta, bubbly and over-the-top pinks are ruling the big screens and red carpets this season."
Get the look
"Start with Here to Stay Base Coat and apply one coat to clean nails and allow to dry."
"Follow with two coats of your desired pink Essie nail polish – our top picks are Lovie Dovie and Pencil Me In."
"Lock in your mani with our bestselling Gel Couture Topcoat."
"To complete the look massage into your cuticles Apricot Oil for conditioned and hydrated nails and cuticles!"
Glazed donut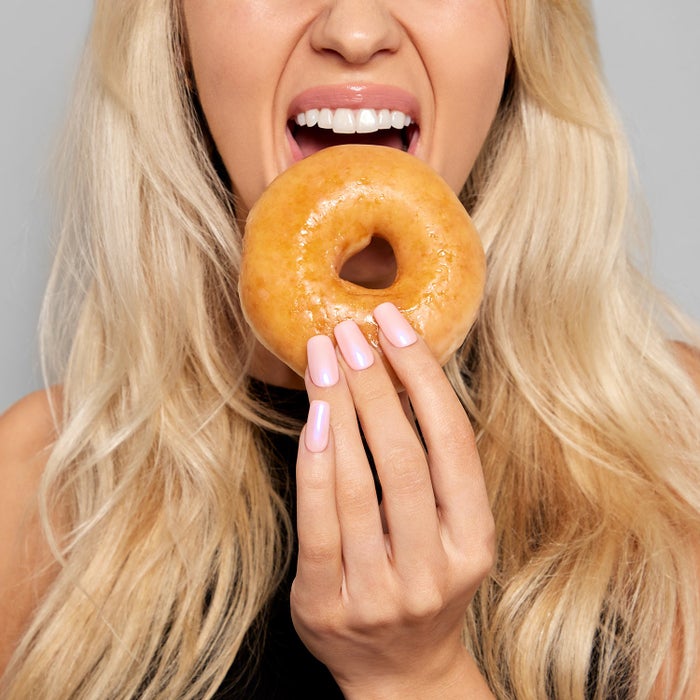 "Anticipated as the reigning nail trend for Summer 2023, the Glazed Doughnut trend isn't going away any time soon," shares Merlin Notton, head of brand at Mylee. "Originating from Hailey Bieber's glazed mani, this trend sees any coloured mani with an iridescent sheen finish. From chocolate ganache nails to the lemon meringue mani, you can pair any colour you want with a glazed finish. We're seeing lots of glazed pastel shades this summer, and it's definitely a trend that is here to stay!"
Get the look
"The glazed manicure look is a versatile choice that can be enjoyed by any nail enthusiast. If you adore nude shades, select your perfect nude colour as the base for your manicure. Then, add a touch of magic by applying an iridescent top coat for a subtle yet captivating shimmer. If you're in the mood to make a statement and embrace bold colours this summer, start with a neon pop of pink or any vibrant shade of your choice. Then, take it to the next level by applying an iridescent finish."Follow these simple steps:
 "Use a cuticle pusher stick to gently push back your cuticles."
"Shape the free edge of your nails with a file and remove the shine from the nail plate with a buffing block."
"Cleanse the nails with a lint-free wipe soaked in Mylee Prep & Wipe to remove any oil, debris and residue on the nails so that the gel will adhere properly."
"Apply a Mylee Base Coat and cure your nails for 30-60 seconds using the Mylee Pro LED Lamp, or 120 seconds with a UV Lamp. Remove any gel on your skin before curing."
"Apply one coat of your chosen Mylee Gel Polish and cure your nails exactly like you did for the base."
"Apply the Mylee Iridescent Top Coat and cure your nails in the same way as before, using your lamp."
"If you've used a regular Top coat, remove the sticky layer by wiping the nails with a lint free wipe soaked in Mylee Prep & Wipe. The No Wipe Top Coat, however, will leave no residue after curing, so there's no need to wipe."
"Wash your hands, then apply Mylee Nail & Cuticle oil on the nails and cuticles to keep them nourished and hydrated. Voila, you're all set!"
Colour pop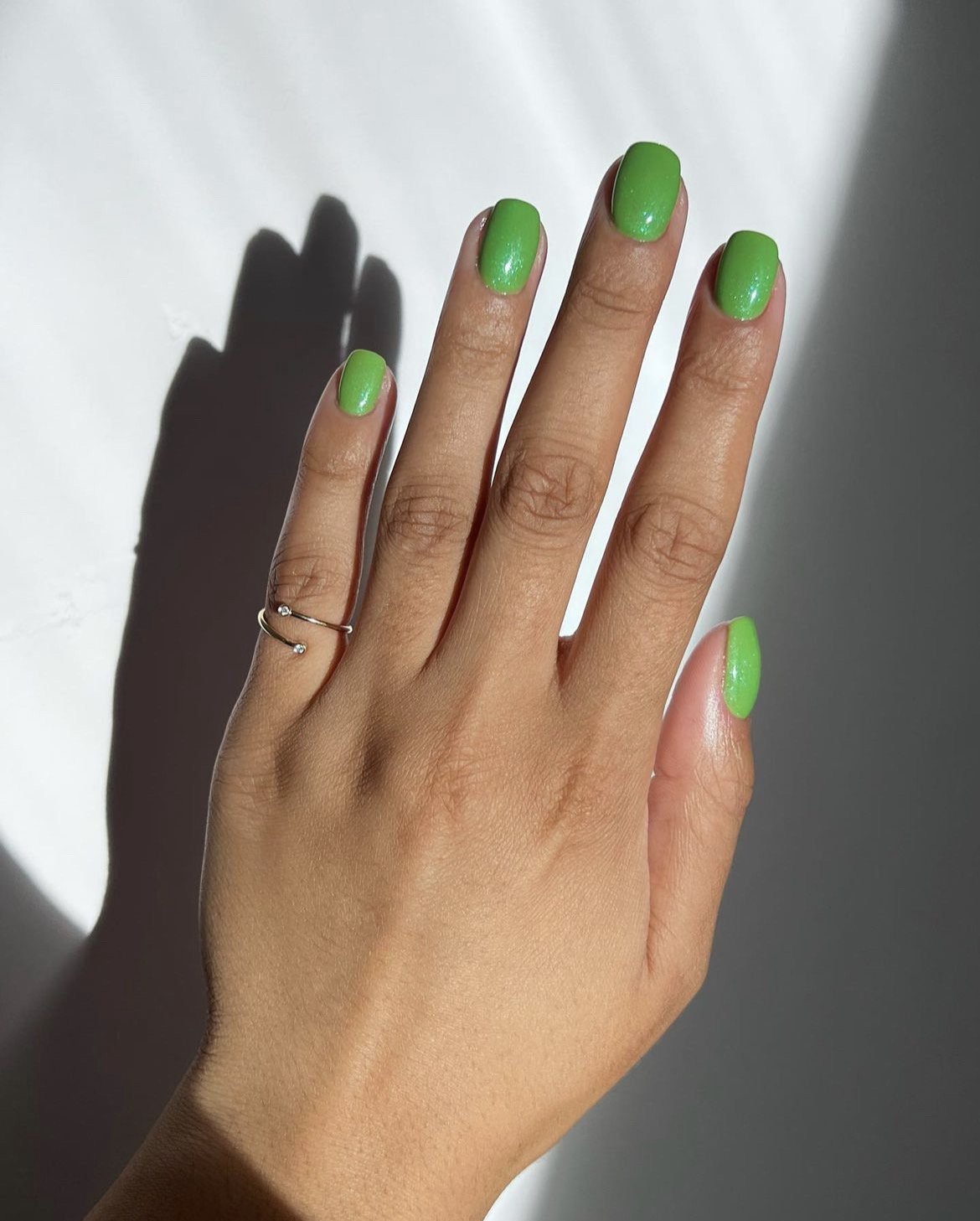 "I think pops of colour are going to be huge, and glossy nails and chromatic nails are also in for summer," shares Iram Shelton, pro nail artist. "Whether it's pinks, blues or greens, people are going to be wearing colour. My favourite blue right now is OPI Shore is Something - the colour really speaks to me. It reminds me of summer and looks gorgeous on sun-kissed skin!"
Get the look
"The best way to get a glossy manicure is to follow the 3-step process."
"Remember to prep and shape your nails. Push your cuticles back and remove any excess oils from your nail plate."
"Apply a base coat."
"Add your colour - if you'reafter something simple and chic you could opt for a shade like Bubble Bath."
"Finish with a top coat."
Shop all nail polish and nail care on LOOKFANTASTIC.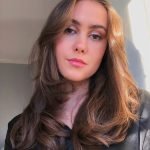 As someone with an affinity for all things beauty, discovering fantastic new products is my not-so-secret obsession. Over the years I've tried and tested a mountains worth of creams, serums and cleansers, finding some of my favourite 'holy-grail' products along the way. However, I'm always on the lookout for more ways to nourish my hair, perfect my dewy base, or enhance my skincare routine. Working as a beauty blogger for over 3 years, I've been lucky enough to collaborate personally with lots of amazing beauty brands including Christian Dior, The Body Shop and Dermalogica. I've used the Dermalogica special cleansing gel religiously since I first got it and their products are some of my ultimate skincare faves. When it comes to cosmetics, NARS Sheer Glow foundation is definitely my go-to - I live for a light, glowy base!