The Redken Curvaceous range has had a refresh, with new packaging and a reformulation. The range is designed to give all types of curly hair, from waves to curls and spirals, the right product for every step from washing to styling. I put it to the test to see what I think.
My Hair Type
What it is Meant to Do
The Curvaceous system is designed to help with the main issues that curly hair tends to struggle with, like dryness, frizziness and dullness. It uses a 'Curl Memory Complex' containing sugar crystals, Moringa Oil and UV filters.
Basically, the collection is meant to work with your curl type to help give you defined, healthy curls. What more could you want?
What I thought
On first impression, I didn't love the packaging of these. It is really clear which products are meant for which curl types, which is great, but the green is not my favourite. Why is green such a popular curly hair colour?
However, I do really like the scent of the shampoo and conditioner, which is surprisingly sweet. I was expecting a citrus or herbal scent because of the packaging but I love the sweeter fragrance.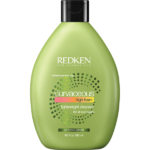 1.
Redken Curvaceous High Foam Shampoo
With the shampoo, I applied it to my roots first before working down to the ends. Despite this being Sulphate-free, it creates a really good lather which feels cleansing. Exactly as it says on the tin, it is lightweight but it still felt hydrating. I often like to use my conditioner first and then shampoo, as I find it tends to work well with my fine hair. I tried this both ways round and it did really well at cleansing the conditioner without stripping all the nourishment.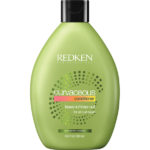 2.
Redken Curvaceous Conditioner
The conditioner had the same sweet smell as the shampoo, which I liked and it seemed to last well on the hair. I was happy that the formula was not too thick, as many curly hair conditioners can be far too rich for me. This struck a good balance between nourishing and rinsing out well. It felt hydrating and detangled my hair nicely (always a nightmare!).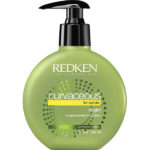 3.
Redken Curvaceous Ringlet Perfecting Lotion
Whilst the shampoo and conditioner were nice enough, there wasn't too much that stood out to me. The styling products are where this collection really shone. My hair definitely sits between curls and spirals, with some very tight curls and some looser ones. This is a quite fluid lotion, which smells a lot fresher than the shampoo and conditioner. After towel drying, I applied this to the lengths of my hair. It left my curls shiny and soft, without weighing them down.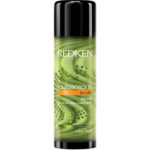 4.
Redken Curvaceous Full Swirl Cream Serum
I thought I was going to hate this, because the packaging makes me think of the dreadful gels I used in the 90s in an attempt to tame my mane (it went as well as you might expect...). It surprised me though, because it feels like the perfect mix of control and moisture. I apply it all over, including the roots, before styling my curls. It kept my curls looking well defined and fresh and I think it will happily be taking a permanent place in my haircare routine!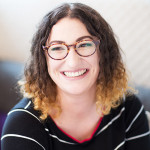 Major fan of scented candles, Make Up brushes and Highlighter. I'm always on the hunt for those Holy Grail products and my dressing table is covered in more beauty products than I like to admit. As an adopted Northerner originally from Brighton, I spend most my days wondering what all this rain is about. My hair isn't grateful for the move. Currently loving:
NIOD Photography Fluid