Whether you're a tanning pro or only bring the bottle out on special occasions, why not get the most out of your golden glow? Although tan is mostly used to even out your skin tone and give you a bronzed finish from head to toe, it also has many other purposes. To help you get the most out of your beauty buys, we've curated a list of all the ways you can use tan in your beauty regime.  
1: Tantouring  
Tantouring is the latest trend to hit our TikTok screens by storm. It's exactly what it seems – contouring with your tan! Although it may sound daunting, the process is as simple as using your daily bronzer but instead, to give you a more permanent glow. We recommend cleansing your face as usual before applying the Tan-Luxe The Face Illuminating Self-Tan Drops to create an even base. Next, take a large fluffy brush and dip into a tanning mousse of your choice, we love the Bondi Sands Aero Aerated Self Tanning Foam for a natural looking finish. Apply the product to the hollows of your cheeks and across your forehead and leave over night to develop for best results. Wash off in the morning with warm water to reveal a chiselled complexion with minimal effort! 
2: Faux freckles
Want freckles without damaging your skin? Then tan is your answer! If you want the ultimate sun-kissed complexion, take the St.Tropez Self Tan Dark Mousse and a small detailer brush such as the MAC 210 Precise Eye Liner Brush. Cleanse your face and apply a small amount of tan to the tip of your brush. Dab the product onto your face in the natural places freckles occur such as your nose cheeks and forehead. Don't panic if it looks too dark on application, this will wear off! Leave on overnight and wash off with warm water in the morning for the ultimate faux freckle look.
3: As a highlighter
Although many of us use tan to create a bronzed base, some provide an extra shimmer to help illuminate and make your skin pop! The Sol de Janeiro Copacabana Bronze Glow Motion is a stunning lightweight formula that bridges the gap between skincare and makeup and covers your body in a stunning glitter finish. Another one of our favourites is the Bondi Sands GLO Lights, a rich cream infused with pearlescent pigments, making it easier than ever to create a radiant glow. Top tip: mix it in with your moisturiser or foundation for the ultimate dewy finish!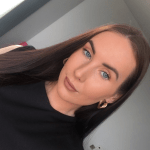 As a beauty fanatic I'm always on the lookout to try and experiment with new products! I've been writing about everything beauty for over 3 years and specialise in skincare so have plenty of tips and tricks to help put blemishes at bay and get your complexion glowing. Whilst being a content writer at LOOKFANTASTIC I've had the opportunity to collaborate with incredible brands including Tom Ford, Dolce & Gabbana and La Mer, taking my understanding of the industry to the next level. In the past I've been a freelance makeup artist and have collaborated with brands including NYX and Revolution Beauty on a personal level, sharing my makeup creations for the world to see. My ride or die brands have to be PIXI, Laura Mercier and Bobbi Brown and I can't live without my trusty MAC Velvet Teddy!