Since the start of lockdown last year, we have all become our own skincare experts, taking the salon treatments into our own hands at home. Though the thought of anything including chemicals may sound like something that should be left to a professional, there are now a range of different (and safe!) products available for you to do a chemical peel at home without the risk of going overboard.
What is a chemical peel?
Simply put, a chemical peel is a form of exfoliation using acids such as AHAs and BHAs to gently remove the top, dead layer of skin to reveal the brighter and healthy fresh layer of skin below. Chemicals effectively dissolve the dead skin so that it is removed from the complexion without the need for scrubbing.
What are the benefits of a chemical peel?
A chemical peel offers multiple benefits when it comes to reviving the complexion. Not only does it reveal a brighter layer of healthy skin, it can also help to even out both the skins tone and texture, removing rough patches, helping with scarring and any dark spots. Chemical peels can also be an effective treatment for common skincare concerns such as acne, as they help to penetrate deep into the pores, removing any dirt and build up and preventing dead skin from blocking them further.
What are the best ingredients for a chemical peel?
There are a number of different acids that work as an effective chemical peel treatment. If you are new to chemical peeling or have sensitive skin, always start with a product that contains a lower percentage of the acid so that you don't irritate the skin. If that doesn't show the results that you want, build up to a stronger treatment.
Glycolic Acid
Salicylic Acid
Lactic Acid
Fruit Acids
How often should you do a chemical peel?
To avoid overpowering your skin with chemicals and irritating or damaging the healthy skin, start off with a chemical peel once a week. Everybody's skin is different so take note of whether this feels too often or too little for you. If your skin is becoming to red or irritated by weekly treatments, reduce your chemical peel to once every two weeks. Alternatively, if you're not seeing the results or feeling the effects of your peel, up it to twice a week but stop if irritation occurs. A chemical peel should leave a tingling sensation on the skin. If your skin starts to burn or becomes very red, reduce your treatment or acid content and make sure to follow up with a good aftercare routine to repair the skin.
How to do a chemical peel at home
Prep the skin
Before you start your peel, remove any dirt and oil from the skin by using a gentle cleanser. It's important to use a non-exfoliating cleanser so that you aren't doubling up on acids that may irritate the skin. Instead opt for a soothing solution such as the Kate Somerville Goat Milk Moisturising Cleanser that will lift away dirt without disturbing the skin's balance.
Similarly, don't wax or scrub your face before a chemical peel as this can leave the skin very vulnerable to irritation.
Apply your peel
When applying your peel, make sure to follow the instruction on the packaging. Different products contain different concentrations of the peeling chemicals, so it's important to adhere to the timings given to avoid damaging your skin. Some peels are applied and rinsed off, whereas others are safe to leave on for slightly longer. For those than you leave on, it's best to apply these at night before going to sleep. This allows the product to penetrate the skin and work whilst you sleep.
Eve Lom Rescue Peel Pads
These rejuvenating Peel Pads from Eve Lom contain a blend of BHAs, PHAs and AHAs to create an effective exfoliating treatment without any abrasion on the skin. Salicylic and Glycolic Acids work to remove dead skin cells and generate cell turn over, helping to unblock pores and leave the skin looking smoother and clearer. Lactic Acid and Marshmallow help to support and calm the skin, maintaining moisture levels to prevent any irritation.
Use the pads in the evening; gently brush the face with the pad, avoiding the eye area, allow the formula to fully absorb and then follow with your usual skincare routine.
NIP+FAB Glycolic Fix Daily Cleansing Pads
Soaked in Glycolic Acid, Witch Hazel and Hyaluronic Acid, the NIP + FAB Glycolic Fix Daily Cleansing Pads effectively smooth the complexion, shedding dead skin cells, whilst keeping moisture locked in. Used regularly, the pads help to create a more consistent skin tone and texture.
Gentle on the skin, these pads can be used once or twice a day, however we recommend using at night to avoid damage from sun exposure during the day. Smooth the pads across the face and neck avoiding the eye area.
Kate Somerville KateCeuticals Resurfacing Overnight Peel
Designed to resurface the skin as you sleep, the Kate Somerville KateCeuticals Resurfacing Overnight Peel is enriched with Retinol, Niacinamide and Glycolic Acid that encourages cell turnover and gently exfoliates the skin, helping to reduce the appearance of wrinkles and imperfections. The Peel is fast absorbing so no need to worry about any sticky build up or transfer whilst you sleep.
Apply a think layer of the peel onto the skin 2 to 3 times a week just before going to bed.
PIXI Glow Peel Pads
Formulated with 20% Glycolic Acid, the PIXI Glow Peel Pads are a slightly stronger treatment that will really help you achieve that desired glow up. Supported with Rose Water, Vitamin E and Aloe Vera, the pads dissolve and remove dead skin cells and build up and work to keep the skin soothed and balanced in one daily treatment. The Glow Peel Pads are also effective in reducing pores and preventing against breakouts.
Apply the Peel Pads to the face and neck after cleansing and leave for 2-3 minutes to absorb before rinsing off with cool water.
Murad Replenishing Multi-Acid Peel
Blended with Glycolic and Lactic Acid, the Murad Replenishing Multi-Acid Peel helps to both unblock pores and fight discolouration whilst it smooths and brightens the skin's surface. The Holy Basil and Omegas in the solution help to strengthen the skin's natural barrier and work to fight acne-causing bacteria.
Apply the Peel in the evening. Shake the bottle before use and then apply to a cotton pad before sweeping over the face and neck.
Aftercare
After your chosen chemical peel, your skin will need to be rehydrated and supported to protect against damage and irritation. Using a chemical peel will allow your moisturiser to penetrate deeper into the new layer of skin, meaning you should choose a gentle and hydrating formula that will soothe and calm such as one made with Hyaluronic Acid or Aloe Vera. Stay away from any retinol, Vitamin C or acid based products that could irritate the new layer of skin.
The Medik8 Ultimate Recovery Intense Moisturiser is a calming and restorative blend that locks in hydration and shields against irritation. Designed specifically for compromised and post-treatment skin, it is perfect for use after chemical peels to nourish and comfort skin, or to support the natural reparative process for improved defence against environmental aggressors.
Alternatively, the TRUE Skincare Certified Organic Rehydrating Rosehip and Rosemary Facial Oil is a moisture and anti-oxidant rich oil that shields against external aggressors. The oil contains anti-septic ingredients that help to stop bacteria build up on the fresh layer of skin or any open pores, keeping the complexion healthy and protected.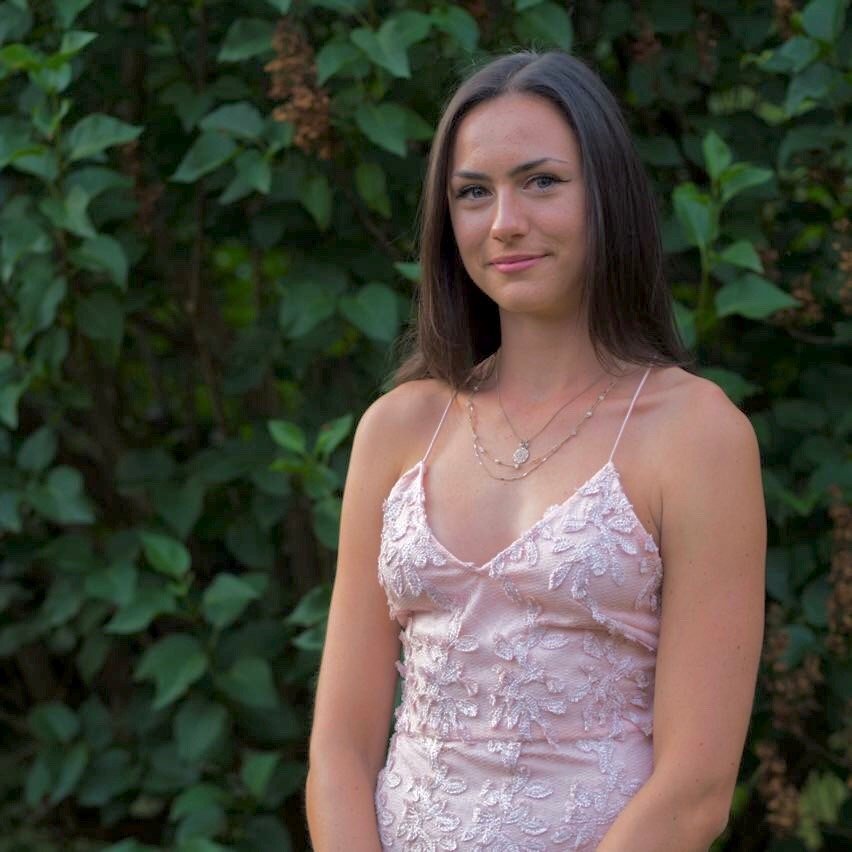 Working with brands at LOOKFANTASTIC for over two years I have developed my knowledge of all things beauty from key skincare concerns to niche makeup tricks and haircare hacks. I have a major passion for finding effective solutions that are easily accessible to everyone so that we can all achieve our best, glowing complexion.