After coming second on Love Island in 2016 with her now husband, Alex Bowen, Olivia Bowen has become a role model to millions. Never one to shy away from saying it how it is, Olivia has become a well known influencer, embracing and sharing the parts of life that we don't always see on social media, including her Psoriasis. This week as part of Psoriasis Awareness Month, we caught up with Olivia to talk about her experience with Guttate Psoriasis, including how she tackles flare ups to dealing with the emotional side of having a skin condition and being in the public eye.
You're very honest with your followers on social media. How do you use your platform to make a positive difference? 
"I feel so comfortable around my followers and the best way to be online is to be yourself. It takes years to be yourself. As I've got older I don't care as much. Your body doesn't mean anything, personality is everything. Weird is wonderful."
How long have you had psoriasis? What symptoms did you first notice? 
"I first got psoriasis when I was 17. I had a throat infection and it flared up. I was about to go on my first holiday to Malia. It was a real struggle for me. It lasted for 3 months. This time, it came in Jan after COVID. When my immune system is rundown. I started getting tiny dots on my stomach, itchy more aggressive, flaky. Started on my stomach and then spread, chest, arms, back, legs. If you get hot, I wear tight clothing for horse riding and the gym which made it worse."
How did you feel about it the first time it flared up? Does this differ to how you feel about it now? 
"As a 17 year old I was fragile and susceptible to people's opinions. I was really embarrassed – no models, influencers, celebrities (had it). I was this girl with horrible skin. Seeing people who have it now, it's normal, you're still beautiful. I did have my breakdowns and panic attacks because other girls out there are looking at me."
Were you reluctant to visit a dermatologist? What was your experience like?
"I did put it off. I thought it would go away. A lot of it is stress-related so I thought if I calmed myself down it would run its course. I always say go to the doctors so I don't follow my own advice. I went down the route of UVB treatment – which is not as damaging to your skin as UVA."
Does being in the public eye have any impact on how you view your skin? 
"It did at first, but as time goes on I realised it doesn't matter. I'm lucky to be comfortable with Alex and have supportive friends and family. I think other people have it worse."
What products or treatments do you use to help reduce flare-ups? 
"Anything without fragrance or sulphate. Anything really natural that keeps skin neutral and PH balanced. People are trying CBD creams."
Is there anything in particular that triggers a psoriasis flare or particular times when your psoriasis has been at its worst? 
"My immune system. My psoriasis is called guttate psoriasis."
What advice would you give to anyone who has a skin condition they feel they have to hide?  
"Your skin is the least interesting thing about you. Anyone who has a problem, it's theirs not yours. If you don't feel comfortable showing skin, then don't. If you're not ready to take that step don't feel pushed to do it. The people that mind don't matter, the people that matter don't mind."
What do you know now that you wish you did when you first experienced psoriasis? 
"It doesn't matter so much. The people you love won't mind. It's not the end of the world."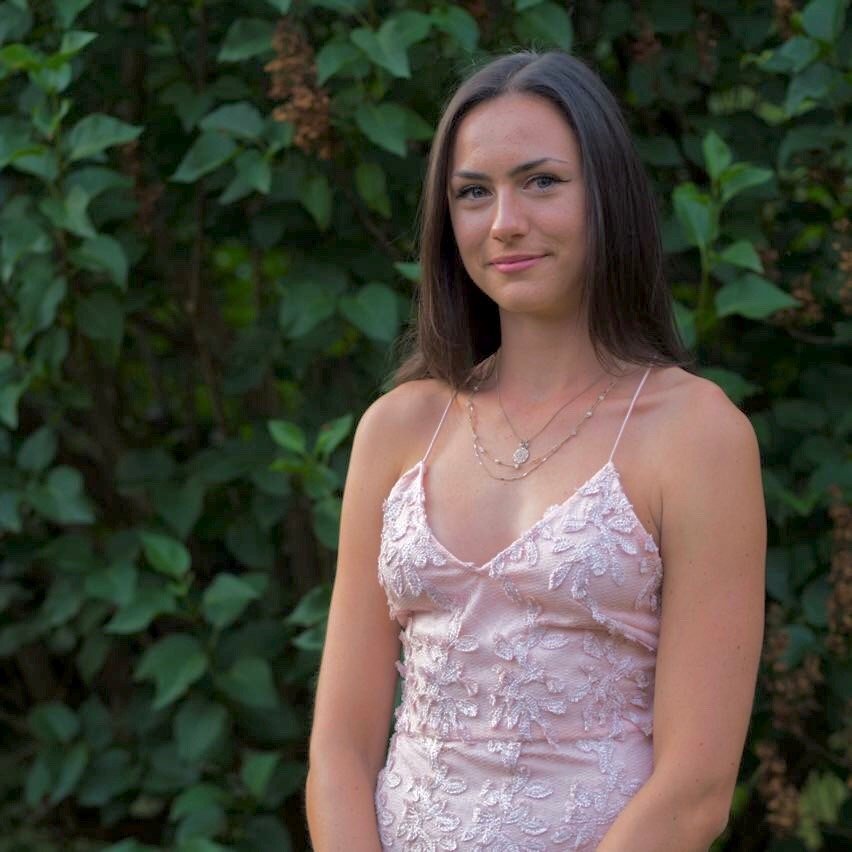 Working with brands at LOOKFANTASTIC for over two years I have developed my knowledge of all things beauty from key skincare concerns to niche makeup tricks and haircare hacks. I have a major passion for finding effective solutions that are easily accessible to everyone so that we can all achieve our best, glowing complexion.