Wheter you're looking for a new luxurious hand wash, or want to stock up on your sanitiser, we've got the products for you. To help we've put together our 10 best hand washes and sanitisers so you can clean and nourish your palms with ease.
1.

Gatineau Vitamina Hand Cream 400ml

Care for hard-working hands with

Gatineau Vitamina Hand Cream.

The rich and silky moisturiser helps to soothe dry and irritated skin and reduce the signs of ageing.

Powered by a Double Collagen Complex, the serum-strength formula absorbs instantly without leaving behind a greasy residue, making it perfect to pump on and go! T

he cream also works to condition the nails and minimise the appearance of age spots for brighter and younger-looking hands. Expect softened, soothed and youthful results.

2.

this works Stress Check Clean Hands Gel 500ml

Maintain clean, hydrated hands with the 

this works Stress Check Clean Hands Gel

. This moisturising formula helps to ensure that your hands are kept clean, boasting a 70% purifying Alcohol content and antibacterial properties. Added 

Hydrating Hyaluronic Acid acts as a humectant, drawing moisture to the skin to help combat the dryness that can occur with frequent sanitising and hand-washing. The super-blend complex of essential oils combines Lavender, Camomile and Neroli to help soothe the skin, combatting irritation.

3.

Aesop Resurrection Hand Cleanser and Balm Duet

The

Aesop Resurrection Hand Cleanser and Balm Duet

combines a duo of complementary hand treatments to efficiently clean and lovingly moisturise. Featuring an uplifting

citrus aroma, the hand wash and balm are enriched with powerful natural extracts that leave skin feeling intensely hydrated and sumptuously smooth. An ideal treatment for hard working, labour intensive hands that need a break. 

4.

Sanctuary Spa Antibacterial Hand Gel Spray 100ml

Keep your palms clean and safe with the

Sanctuary Spa Antibacterial Hand Gel Spray.

Unlike conventional hand sanitisers, this formula is moisturising and deliciously scented, bringing you the best of both worlds. With an easy spray applicator and no-rinse formula, it's effortless to apply the gel without having to touch or contaminate other surfaces. Proven to kill up to 99.99% of bacteria and infused with 70% alcohol content, this foolproof formula will keep your hands sanitised and safe, free from germs.

5.

Merci Handy Hand Cleansing Gel 30ml (Various Fragrance))

Gently sanitising your hands to leave them beautifully smooth and soft, with the fragrant Merci Handy Hand Cleansing Gel. Available in a range of delicious scents, the gel is infused with 62% alcohol to help banish bacteria. These are an effective way of cleansing with a playful twist!

6.

La Roche-Posay Cicaplast Soothing Hand Cream 50ml

The

La Roche-Posay Cicaplast Soothing Hand Cream is an effective barrier cream that coats your fingers and palms in an invisible glove of protection. Ideal for using on hardworking hands that are regularly exposed to environmental aggressors, the hand cream helps to soothe your skin for a refreshed, comfortable finish. Containing 4% Niacinamide and 30% Glycerine, the hand cream works to soften your skin, banishing dryness for a silky feel that appears less irritated. It absorbs quickly thanks to its light texture and never leaves behind oily or sticky traces, giving you the ultimate natural end result!

7.

Eucerin Urea Repair Plus 5% Handcream 75ml

Transform tired, hard-working hands with the

Dry Skin Intensive Hand Cream

from Eucerin. Its unique formula is enriched with natural skin compound Urea to instantly hydrate cracked, irritated skin and remove dead skin cells for a smoother texture.The fast-absorbing cream contains lactate to soothe dryness and discomfort and effectively relieve skin damaged by exposure to cold weather, soaps, water and other chemicals. Experience supple, silky soft hands that are full of moisture.

8.

Molton Brown Coastal Cypress & Sea Fennel Fine Liquid Hand Wash

Discover the luxurious

Molton Brown Coastal Cypress & Sea Fennel Fine Liquid Hand Wash;

an invigorating formula with a marine-inspired fragrance to refresh your hand cleansing routine. Evoking the spray of ocean waves against a rugged coastline, the rich wash blends notes of Australian Sea Fennel and salted Cypress with aromatic Cardamom and Cedarwood to revitalise the skin and senses. Hands feel soft and supple with a lasting scent.

9.

Jo Malone London Pomegranate Noir Body and Hand Wash (Various Sizes)

Cleanse and soften your skin with

Jo Malone London Pomegranate Noir Body and Hand Wash.

Enriched with Meadowfoam Seed, this soap will leave your hands and body feeling moisturised and nourished while refreshing and enlivening your senses. Pomegranate sits confidently at the surface of this fragrance making a bold statement. The fruity layer is mingled with Pink Pepper, adding a kick of spice whilst Casablanca Lily elegantly weaves its heady floral notes around the scent's heart. Shop all hand washes and sanitisers at LOOKFANTASTIC

here.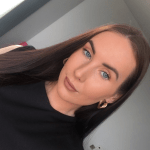 As a beauty fanatic I'm always on the lookout to try and experiment with new products! I've been writing about everything beauty for over 3 years and specialise in skincare so have plenty of tips and tricks to help put blemishes at bay and get your complexion glowing. Whilst being a content writer at LOOKFANTASTIC I've had the opportunity to collaborate with incredible brands including Tom Ford, Dolce & Gabbana and La Mer, taking my understanding of the industry to the next level. In the past I've been a freelance makeup artist and have collaborated with brands including NYX and Revolution Beauty on a personal level, sharing my makeup creations for the world to see. My ride or die brands have to be PIXI, Laura Mercier and Bobbi Brown and I can't live without my trusty MAC Velvet Teddy!