When it comes to finding your personal style, makeup is a great tool for enhancing your features. From blushers and bronzers, to eyeshadow and liner, experimenting with colours that complement your natural hues can help you to make the most of your makeup, and find a unique look that is perfect for you.
For eyes, there are endless colours and techniques we can incorporate to enhance what's already there. "Using a pop of colour on your eyes can bring out their natural sparkle" shares Folu Olufemi, expert makeup artist at NYX Professional Makeup. "Depending on the colour you choose and its placement, you can make your eyes appear bigger, more sultry and mysterious or simply fun and expressive!"
But how can we determine which colours are best suited to our eyes? "If you want to get technical with it, you can use a colour wheel," explains Folu. "This is a diagram that shows the relationships between colours. In the colour wheel, you can use the shades opposite or directly next to your eye colour to give you a starting point on what eyeshadows to try."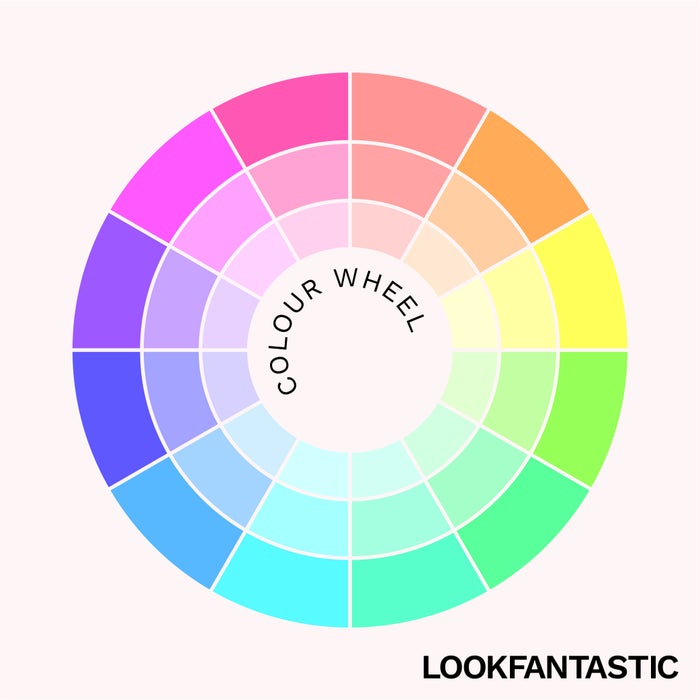 "However, there's no hard and fast rule when it comes to choosing your eyeshadow- what matters most is your personal preference!"
The best eyeshadow for different eye colours:
The best eyeshadow for blue eyes
"Warm tones such as gold, red and orange bring out the depth of blue eyes making them appear more blue and saturated" shares Folu.
We recommend:
"Light blue or light coloured eyes however, appear brighter when complemented with cool toned shades such as silver, grey, pink and lilac."
We recommend:
The best eyeshadow for brown eyes
"The colour brown is not found on the colour wheel as it is a mix of all three primary colours – red, yellow and blue – which makes it neutral," explains Folu. "That means brown eyes can suit virtually any colour of eyeshadow!"
"However, there are some shades that make brown eyes pop more than others; particularly purple, blue, green and surprisingly the colour brown itself. These colours bring out the intensity of the brown hue in your eyes making them look brighter."
Folu recommends:
The best eyeshadow for green eyes
"Dark green eyes tend to suit shades with red undertones such as corals, pinks, plums, burgundy and warm metallics like rose gold."
We recommend:
Using eyeshadow isn't the only way to complement your eyes. "There are many ways to make colour more wearable (or bold) all while bringing out the natural brightness of your eye colour," shares Folu.
"If you don't want the fuss of blending out shadows, try eyeliners or coloured mascaras! They are a much faster but still really effective way of adding colour to your makeup look that perfectly suits your eyes."
Coloured mascaras:
"Smoke out your lash line using a little Epic Wear Liner Stick or try a statement wing using the Epic Wear liquid liners."
"Feel free to experiment and have fun with different combinations of shadows and coloured liners," says Folu. "That's the best way to discover what you love, and what makes you feel like your most authentic self."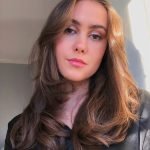 As someone with an affinity for all things beauty, discovering fantastic new products is my not-so-secret obsession. Over the years I've tried and tested a mountains worth of creams, serums and cleansers, finding some of my favourite 'holy-grail' products along the way. However, I'm always on the lookout for more ways to nourish my hair, perfect my dewy base, or enhance my skincare routine. Working as a beauty blogger for over 3 years, I've been lucky enough to collaborate personally with lots of amazing beauty brands including Christian Dior, The Body Shop and Dermalogica. I've used the Dermalogica special cleansing gel religiously since I first got it and their products are some of my ultimate skincare faves. When it comes to cosmetics, NARS Sheer Glow foundation is definitely my go-to - I live for a light, glowy base!