With summer in full force, now is the perfect time to collate your favourite fragrances for the season ahead. Whether you're jetting off into the Mediterranean sun or prepping for your big day, we have the fragrance to suit you.
Wedding Day Fragrance
Say yes with Giorgio Armani's My Way Eau de Parfum Intense. Perfect for your wedding day, the feminine fragrance offers a bright floral bouquet, deepened by an addictive woody trail. Opening with Egyptian Orange Blossom, the scent falls into a deep heart of Indian Tuberose before lying on a base of Sandalwood and creamy Madagascan Vanilla. Encapsulating memorable experiences, this will be a scent you won't forget.
Top Notes: Orange Blossom.Heart Notes: Tuberose.Base Notes: Sandalwood, Vanilla.
Urban City Break
Roam the paved streets inbetween the towering skyscrapers wearing the AllSaints Incense City Eau de Parfum. The unisex fragrance opens with fresh notes of Cypress blurring into a musky heart of Cedarwood, lying on a base of Incense leaving a light peppery touch behind. Reminiscent of vibrant city nightlife, the smoky parfum housed in a chic glass bottle creates a long-lasting signature scent for him or her.
Top Notes: CypressHeart Notes: CedarwoodBase Notes: Incense
Sicilian Summer Getaway
Jetting off to tropical waters and mesmerising sunsets? Then Coach Dreams Sunset Eau de Parfum is the perfect fragrance for you. Opening with invigorating notes of fresh fruits, bitter Orange and juicy Pear, the light fragrance delves into a sweet heart of Gardenia and Cactus Flower before lying on a warm base of Joshua Tree and Ambroxan. Housed in an elegant glass bottle, this makes the perfect travel bag staple.
Top Notes: Bitter Orange, PearHeart Notes: Cactus Flower, GardeniaBase Notes: Joshua Tree, Ambroxan
Countryside Slumber
Embrace fresh grass and the warmth of log cabins with the AllSaints Metal Wave Eau de Parfum. Encapsulating nature at its finest, the scent unfolds earthly pine and crisp berry notes before slipping into a dry woody base of Papyrus Wood. With Mongolia adding a fresh touch inbetween, the distinctive unisex fragrance leaves an earthly trail behind.
Top Notes: Juniper BerryHeart Notes: MongoliaBase Notes: Papyrus Wood
Date night delight
Make it a night to remember with the Yves Saint Laurent Libre Eau de Parfum. Bursting with passion, the fresh romantic scent opens with French Lavender before delving into a floral heart of Orange Blossom. The unisex scent lies on a creamy base of Madagascan Vanilla and White Musk for effortless sophistication.
Top Notes: Tangerine, Neroli, Lavender.Heart Notes: Jasmine Sambac, Orange Blossom.Base Notes: White Musks, Vanilla Extract.
Shop all fragrance at LOOKFANTASTIC.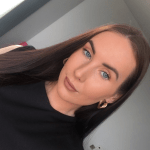 As a beauty fanatic I'm always on the lookout to try and experiment with new products! I've been writing about everything beauty for over 3 years and specialise in skincare so have plenty of tips and tricks to help put blemishes at bay and get your complexion glowing. Whilst being a content writer at LOOKFANTASTIC I've had the opportunity to collaborate with incredible brands including Tom Ford, Dolce & Gabbana and La Mer, taking my understanding of the industry to the next level. In the past I've been a freelance makeup artist and have collaborated with brands including NYX and Revolution Beauty on a personal level, sharing my makeup creations for the world to see. My ride or die brands have to be PIXI, Laura Mercier and Bobbi Brown and I can't live without my trusty MAC Velvet Teddy!