With the summer months coming to an end and the cold dark nights looming upon us, it's normal to notice a drop in your mood. To help give yourself some TLC we've put together 5 self-care steps to help boost your spirit. 
1. Run a bath
It's true when they say that a bath makes everything better. Not only can they elevate your mood they are also proven to help you sleep better, prevent muscle pain and soothe irritated skin. Try adding a creamy bath foam such as NEOM Organics London Bedtime Hero or Aromatherapy Associates Relax Deep Relax Bath & Shower Oil, ideal for using during moments of mindfulness after a busy day. Alternatively, sprinkle a bath salt such as Westlab Himalayan into your warm running water to help increase circulation and remove toxins, leaving your body to feel radiant and healthy.
2. Light a candle
Candles are perfect to create ambiance but also have many other benefits. With a combination of essential oils, aromatherapy candles such as the ESPA Soothing Candlecreate a calm peaceful atmosphere that helps to reduce stress and relieve congestion. If you want to indulge further, try using an intensive skin treatment candle such as NEOM Organics Tranquillity™. Specially formulated with nourishing cocoa butter and almond oil, the candle wax is designed to be poured over your body after use. Simply light the candle for 30 minutes, blow out and drizzle over parts that need a little extra nourishing.  
3. Apply a face mask
A simple act of self-care to add into your routine is to apply a face mask to help nourishyour skin. Face masks come in a range of formulas and are perfect to replenish your facewhilst you take time to unwind. If you suffer from dry skin, try using theVICHY PureteThermale Quenching Mineral Mask to lock in moisture and soothe irritation. If a dull complexion is your issue, try using 111SKIN Y Theorem Bio Cellulose Facial Mask to help brighten and create a more radiant finish.Alternatively, if you just want a mask to give you a deep cleanse try the Purifying Mud Mask from AHAVA that works to unclog pores and absorb excess oil. 
4. Rejuvenate your skin
Give your whole body some TLC with an all over peel or scrub. Exfoliating the skin either physically or chemically helps to remove dead skin cells,leaving your whole body silky smooth and ready for the day ahead. For a chemical exfoliation try PIXI Glycolic Body Peel to gently lift away lack-lustre skin. If you're after a gentle physical exfoliation try The Ritual of Ayurveda Body Scrub or Frank body Coffee scrub. The grains work to buff away dry flakey skin leaving it soft and nourished.
5. Spritz a pillow mist
Perfect to use to boost your mood before bed, pillow mists work to relax your senses and promote a good night's sleep. Try Sanctuary Spa's multipurpose Wellness Mist with soothing scents of Jasmine and Patchoulito protect your skin and send you into a peaceful daze. If you prefer to switch up scents try thisworks Super Sleep Dual Pillow Spray. Combining two aromatherapeutic solutions choose between spritzing either lavender or Wild Chamomile over your pillow to prepare you for a deep restful slumber. 
Shop all mood boosting products at LOOKFANTASTIC here.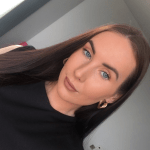 As a beauty fanatic I'm always on the lookout to try and experiment with new products! I've been writing about everything beauty for over 3 years and specialise in skincare so have plenty of tips and tricks to help put blemishes at bay and get your complexion glowing. Whilst being a content writer at LOOKFANTASTIC I've had the opportunity to collaborate with incredible brands including Tom Ford, Dolce & Gabbana and La Mer, taking my understanding of the industry to the next level. In the past I've been a freelance makeup artist and have collaborated with brands including NYX and Revolution Beauty on a personal level, sharing my makeup creations for the world to see. My ride or die brands have to be PIXI, Laura Mercier and Bobbi Brown and I can't live without my trusty MAC Velvet Teddy!