Also known as moisturisers, body butters are a vital step in any body care routine. Body butters help to condition the complexion and replenish moisture levels, transforming the skin from dry and dull to soft and nourished.
Although body butters and creams are similar, there is a small difference. Body butters are richer and more hydrating, making them better suited to those with drier skin types. Sometimes our skin needs a little bit more TLC, which is where body butters come in.
Our carefully selected guide of the best body butters around has something for everyone, ranging from what's most hydrating to what's more firming. Softer, smoother and silker skin is just around the corner.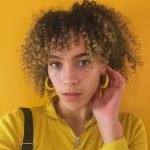 As a haircare obsessive, I'm always on the lookout for new products and methods that will define my crown. I can never stick with a hairstyle for too long, and I love to pair minimal makeup with a bold lip. I specialise in haircare, with a mission to make all hair types and textures look and feel fantastic. If you're after a new routine or product – I'm your girl, I've tried every haircare challenge and all the curl creams I can get my hands on. I couldn't live without my wash-and-go routine, and I follow the Curly Girl Method religiously. Unable to find my perfect salon, I've always cut, braided and dyed my own hair, working as a freelance hairdresser since 2016. Although I'm a long-time fanatic, I've been writing about beauty since 2019, working with haircare specialists from Cantu, Boucleme and Mielle Organics to uncover the best tricks and tips. Felicia Leatherwood is my haircare guru, and Scary Spice is my all-time icon.