If there has ever a skincare ingredient that suits, improves and perfects all skin types, it's Niacinamide. Commonly known as Vitamin B3, Niacinamide is a water soluble vitamin, part of the Vitamin B group, that our body needs but does not naturally produce. Although it is important to our overall health, Niacinamide has been found to have wonderful perfecting properties on the skin. Known to help reduce inflammation, soothe and hydrate the skin, Niacinamide should have a place in all of our beauty routines!
Why is Niacinamide good for your skin?
Whatever your skin type, Niacinamide can help to improve the appearance and healthy-look of your complexion. Perfect for those with acne or rosacea, it works to soothe irritation and inflammation, taking down any signs of redness to leave your skin looking and feeling calm and soothed. Such properties makes also makes Niacinamide a wonderful ingredient for skin with hyper pigmentation as creams and lotions which infused with the ingredient also work to even out tone and texture for a beautifully flawless complexion.Dry skin can also benefit from a skincare routine which includes Niacinamide as it works to boost your skin's natural collagen and ceramide production which plump and hydrate the skin. Ceramides also work to form a protective barrier over the surface of your skin, leaving your complexion to be somewhat protected against external aggressors and pollution.
Whether your skin is dry, oily or acne prone, it needs hydration and plumpness to look and feel its best. Niacinamide is the perfect ingredient to help you achieve a smooth, even complexion and should be a staple in any routine. Best in leave-on products, such as moisturisers and serums rather than masks and cleansers, Niacinamide will continue to work and treat your skin both day and night when applied twice a day.
Niacinamide serums, creams and treatments
Target signs of skin ageing with the Rapid Age Spot Correcting Serum from Murad, proven to reduce the appearance of dark spots, an uneven tone and hyperpigmentation in just one week. Enriched witha powerful blend of Niacinamide, Hexylresorcinol and Plankton Extract, the serum works to even your skin tone whilst added Vitamin C helps to promote radiance and leaves your complexion with an envious glow.
Target and reduce the appearance of nasty breakouts and blemishes with SVR Laboratoires SEBIACLEAR Active Treatment. When applied directly onto spots or areas of your skin that are inflammed, the treatment soothes and takes down redness, promoting a clear complexion. Fortified with Salicylic Acid and Niacinamide, SEBIACLEAR Active Treatment can be used all over the complexion or as a on-the-spot treatment.
Enriched with Zinc Salt to regulate sebum production, The Ordinary Niacinamide 10% + Zinc 1% works to minimise discolouration and promote the clear and healthy appearance of your skin. Blemishes are minimised and texture refined for a clear, blemish-free complexion that is plump and hydrated.
Developed with a high concentration of Naicinamide, SkinCeuticals Metacell Renewal B5, SkinCeuticals Metacell Renewal B5 is a daily formula which helps to renew and resurface the skin for a glowing, youthful complexion. Whilst strengthening the natural barrier of your skin, the aqueous emulsion boosts elasticity and smooths your skin.
A cult classic in the beauty industry, La Roche-Posay Effaclar Duo+ is renowned for its skin clearing and calming properties. Fortified with a cocktail of skin-loving ingredients including Naicinamide and Salicylic Acid, Effaclar Duo+ can be used as a daily moisturiser or as a treatment to clear your skin whilst balancing, hydrating and plumping your complexion.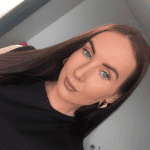 As a beauty fanatic I'm always on the lookout to try and experiment with new products! I've been writing about everything beauty for over 3 years and specialise in skincare so have plenty of tips and tricks to help put blemishes at bay and get your complexion glowing. Whilst being a content writer at LOOKFANTASTIC I've had the opportunity to collaborate with incredible brands including Tom Ford, Dolce & Gabbana and La Mer, taking my understanding of the industry to the next level. In the past I've been a freelance makeup artist and have collaborated with brands including NYX and Revolution Beauty on a personal level, sharing my makeup creations for the world to see. My ride or die brands have to be PIXI, Laura Mercier and Bobbi Brown and I can't live without my trusty MAC Velvet Teddy!