Though they're simplistically listed and packaged, many of the ingredients on The Ordinary's labels aren't ordinarily in the average persons vocabulary. We got the ultimate roadmap from the brand on how to navigate their range of effective skincare formulas and have made it easy for you to find the best product for your skin type.
When reading the ordinary labels, each bottle displays the percentage of the ingredient it contains. This percentage refers to the concentration of the named actives within the formula so you know you're getting the most effective and potent solution.
For congested skin
For anyone suffering with blemishes, from whiteheads and blackheads to larger pustules, these are the products that will help clear, soothe and smooth your complexion.
The Ordinary Salicylic Acid 2% Masque
What's in it?
The Ordinary Niacinamide 10% + Zinc 1%
What's in it?
Niacinamide: Niacinamide, also known as Vitamin B3 or nicotinamide, is an active ingredient widely used in skincare, and recognized for its multiple benefits to the skin. It contributes to balancing sebum (oil) production, while also supporting the production of components that play a central role in the structural and functional integrity of the skin. Niacinamide is best suited for oily skin types and for those who are looking to address signs of congestion, such as enlarged pores, visible shine and textural irregularities. If you are a new user of Niacinamide, we recommend to adhere to the directions of use of the product. The Ordinary offer the Niacinamide 10% + Zinc 1% serum and the 100% Niacinamide Powder which should both be applied in the morning and/or evening.
For anti-ageing
If you're starting to see fine lines, wrinkles and age spots on your skin, try these powerful anti-ageing formulas that will help turn back the clock on your complexion.
The Ordinary "Buffet" Multi-Technology Peptide Serum
What's in it?
Retinoids: Retinoids are a group of ingredients that are both natural and synthetic derivatives of vitamin A. Common retinoids used in cosmetics include retinaldehyde, retinol and retinyl esters. These ingredients are great for evening out the texture of the skin and combatting the signs of general aging through supporting the production of important structural skin components and the skin's natural exfoliating mechanisms. Retinol is an ingredient that can reduce the appearance of fine lines, photodamage, and of general skin aging. However, it can cause significant irritation, redness and peeling, especially around the eyes and mouth, in the early stages of treatment while skin builds tolerance.
If you have not used high-strength retinol formulas in the past, we strongly recommend that you start your retinol regimen with low levels of retinol and slowly adjust to higher strengths. For topical application of retinoids including retinol we recommend applying a small amount to the face in the evening as a part of your skincare regimen, after water-based serums but before heavier treatments. Retinoids can make the skin more sensitive to UV radiation so always apply an SPF in the daytime when using retinoids.
The Ordinary 100% Organic Cold-Pressed Rose Hip Seed Oil
What's in it?
Generated from the seeds of Roses, Rose Hip Seed Oil offers a multitude of benefits to the skin as it contains high volumes of natural vitamins and fatty acids that hydrate the skin. Vitamins E and C in the Oil nourish the skin, offering anti-inflammatory benefits as well as promoting collagen production. Rosehip Seed Oil also contains Betacarotene which the body can naturally convert into Vitamin A, offering the same anti-ageing benefits as synthetic retinoids.
For dull skin
If your skin is looking a little lack lustre and in need of a luminosity boost, these are the best products to brighten and boost your natural radiance.
The Ordinary Glycolic Acid 7% Toning Solution
What's in it?
Glycolic acid: Glycolic acid is the smallest of the Alpha Hydroxy Acids (AHAs). These direct acids are comedolytic and keratolytic in nature, meaning that they function to promote exfoliation of the outer layer of the skin by loosening the topmost layer of dead skin. By achieving superficial exfoliation, AHAs help to reveal a brighter complexion and smoother skin texture. They can be used to target textural irregularities and uneven skin tone. This ingredient is ideal for experienced direct acid users. It is very important to build tolerance beginning from low concentrations and upwards to prevent the chances of developing skin sensitivities. In addition, it is important to note that leaving an exfoliating formula on the skin for longer than the recommended time, applying the product on compromised skin or combining multiple exfoliating products in a single regimen all increase the likelihood of over-exfoliation, making the skin more prone to the effects of inflammation and sensitivity. For this reason, it is important to adhere to product directions, cautions and contraindications. AHAs may also increase your skin's sensitivity to the sun, and particularly the possibility of sunburn. This is why we recommend using sunscreen, wearing protective clothing, and limiting sun exposure while using this product, and for one week afterwards. Glycolic acid should ideally be used in the evening around 2-3 times a week, depending on the formulation.
The Ordinary Caffeine Solution 5% + EGCG
What's in it?
Caffeine is a type of vasoconstrictor which means that it reduces the size of blood vessels which in turn helps to combat puffiness and redness in the skin. It's also a powerful antioxidant, protecting the skin from free radicals that can cause premature ageing and dullness in the skin. This keeps skin cells healthier for longer.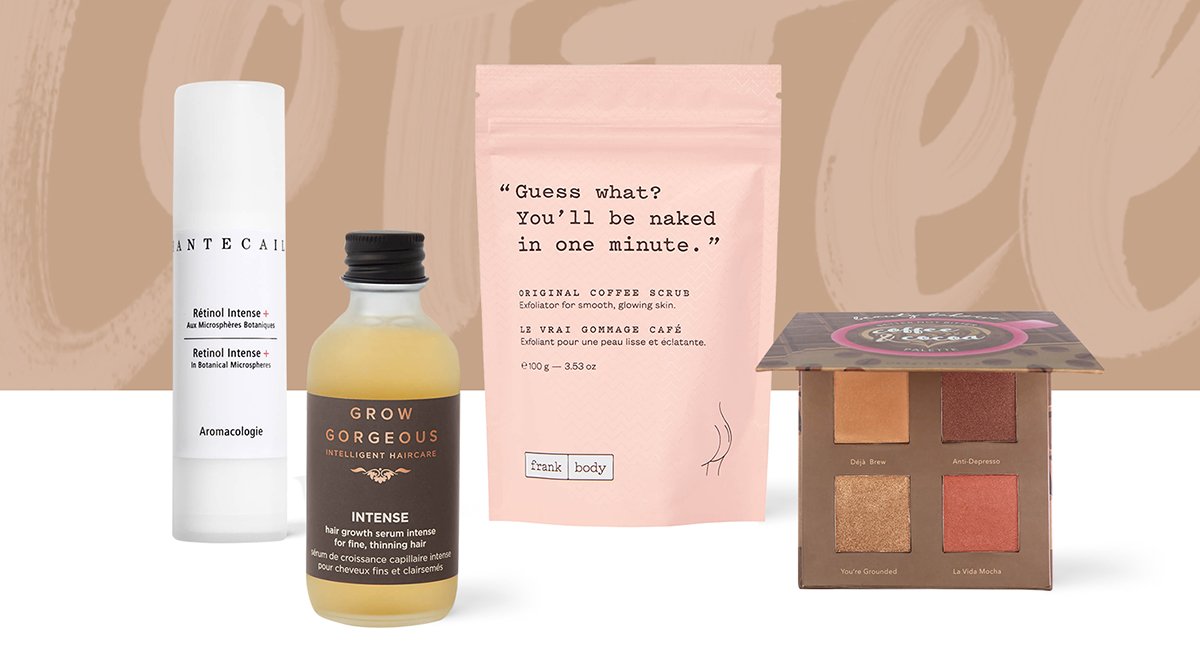 For an uneven skin tone
If you're looking to smooth out your skin tone for a more even complexion, these potent products help exfoliate to reveal a healthier, more consistent layer of skin.
The Ordinary Azelaic Acid Suspension 10%
What's in it?
Azelaic acid is found in grains such as wheat and barley and contains many skin benefits naturally. Not only does Azelaic Acid have anti-bacterial properties that can help with conditions such as acne, but it is also an effective anti-inflammatory, helping to reduce any redness in the skin to even out the tone and reduce any puffiness. It also promotes cell turn over, helping with the reduction of the appearance of scarring and prevents melanin synthesis; the pigment responsible for variations in the skin's tone.
The Ordinary Alpha Arbutin 2% + HA Concentrated Serum
What's in it?
Alpha Arbutin: Alpha Arbutin is super effective in treating uneven skin tone and the appearance of dark spots. Several factors can influence the development of an uneven skin tone, including skin aging, exposure to environmental factors (such as UV radiation) and responses to skin injury. Topical Alpha Arbutin can be applied both in the morning and evening. As it is a water-soluble active ingredient, a water-based serum format is ideal for optimum results.
The Ordinary Vitamin C Suspension Cream 30% in Silicone
What's in it?
Vitamin C: Vitamin C, also known as Ascorbic Acid, is widely used in skin care for its multi-functionality and is also one of the most researched active ingredients used in skin care. It has been shown to help with evening out skin tone, improving skin brightness and providing structural support to the skin. For those with younger skin, Vitamin C can be used as a preventative measure against the damaging effects of environmental stressors and prolonged exposure to high UV rays. For those who are experiencing visible signs of aging, such as fine lines and wrinkles, Vitamin C is a great skin care ingredient to use to help promote the look of smoother, and more radiant skin.
When selecting a Vitamin C, we suggest taking into account your skin's tolerance to Vitamin C as well as user experience. For beginners, we generally recommend starting off with a Vitamin C derivative and to work your way up to a direct Vitamin C product as your skin develops its tolerance. When deciding between a serum, cream, or powder formulation the choice depends on your personal preference and what fits best with the current skin regimen. For topical application of Vitamin C, we recommend applying to the face in the ideally in the evening, however it can be applied in the morning too.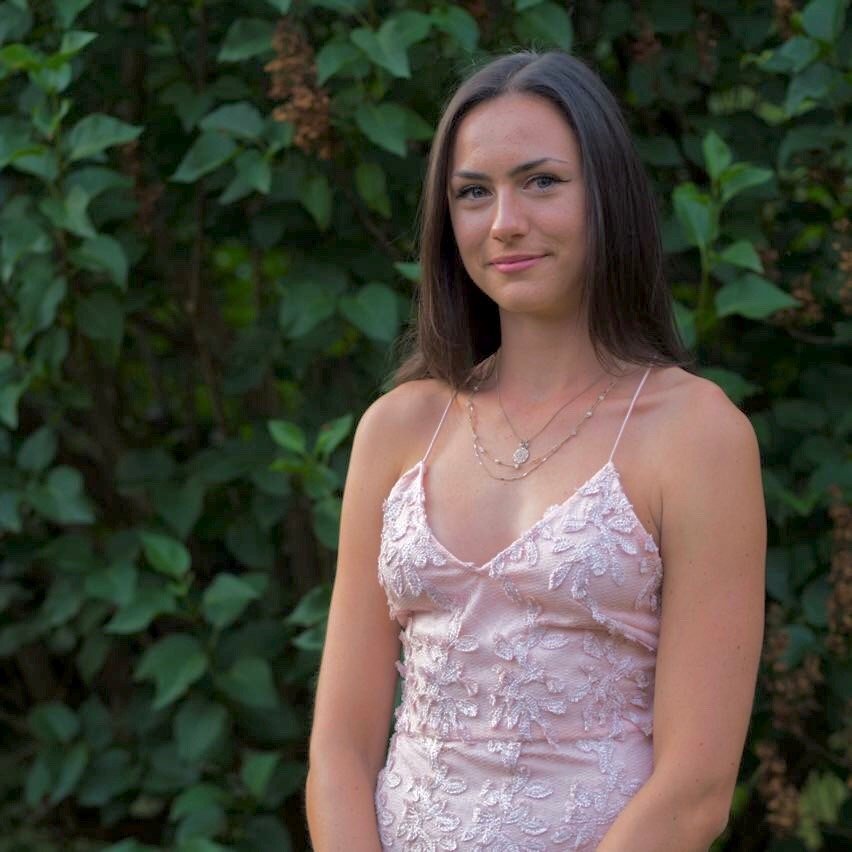 Working with brands at LOOKFANTASTIC for over two years I have developed my knowledge of all things beauty from key skincare concerns to niche makeup tricks and haircare hacks. I have a major passion for finding effective solutions that are easily accessible to everyone so that we can all achieve our best, glowing complexion.