If you look up the hashtag #hairgoals on Instagram, the odds are you'll come across an image of Molly-Mae Hague before even needing to scroll. The undisputed queen of creating hair trends, we've been following her signature looks ever since 'the Molly-Mae bun' took over the beauty scene back in 2019. But what are the secrets to her iconic looks? I was invited to the Beauty Works pre-Christmas Launch event to find out.
We prayed, and the hair gods (aka the developers at Beauty Works) listened. With everything you need to create Molly's signature curly and sleek straight styles all in one kit, this styling bundle contains all of your hair essentials.
This comprehensive kit features the Molly-Mae Curl Kit, Hair Straightener, White Oval Bristle Brush, Large Paddle Brush, Heat Resistant Mat, Curl Clips, Travel bag and Protective glove. Housed in a sleek white and baby pink box, this bougie bundle is the ideal Christmas gift for a loved one, or as a me-to-me present to get you prepped for party season.
Beauty Works pre-Christmas Launch Event
It's not every day that you get your hair done by one of the best celebrity stylists in the business. Invited down to the official Beauty Works styling suite in the Mandarin Oriental Hotel, London, this was one appointment I definitely did not want to miss.
Perched in the plush entrance lounge of the hotel, I was soon greeted by the Beauty Works team and my stylist, none other than Jay Amir-Afshar, also known as @jaybirmingham_ on instagram. Hair maestro to the stars, Jay's glitzy roster of clients includes Molly-Mae, Amanda Holden, Rochelle Humes and Jess Wright (just to name a few). I could hardly contain my excitement for him to get to work on my locks!
As a 23-year-old hair extensions virgin, I was unsure what to expect from my clip-in tresses. I have super thick, long hair, so I had never seen the need for adding extensions, but I think it's safe to say this appointment changed my perspective.
Stunned at the results, I couldn't believe the way the extensions transformed my natural locks! Not only did my hair have more volume than ever before, but the curls were gorgeously bouncy and defined, something I often struggle to achieve with my own hair.
A perfect match for my natural deep brown colour, Jay styled my look using the Beauty Works Double Hair Set clip-ins in the shade Chocolate, giving me some extra length, a touch of bounce, and a whole load of body.
Sat with a glass of champagne in hand with my freshly volumised hair, I'd never felt so glamorous in my life.
How to get Molly-Mae's bouncy curls
Step one: Add length, body and bounce to your natural locks using the Beauty Works Double Hair Set Clip in extensions. Section the hair and secure the faux locks using the clip-in attachments.
Step two: Spritz your natural hair and extensions with the Beauty Works Heat Protection spray to keep it super soft and safe from heat damage.
Step three: Section your hair and create your bouncy curls using the Beauty Works x Molly-Mae Curl Kit.
Step four: Pin your curls in place whilst they cool down with the Curl Clips found in the Beauty Works x Molly-Mae Styler Bundle.
Step five: Spray your hair with the Beauty Works Hair Spray to lock your style in place.
Step six: Using the White Oval Bristle Brush, gently brush through your curls to separate them and make them as bouncy and smooth as you like!
Jay Birmingham's top haircare tips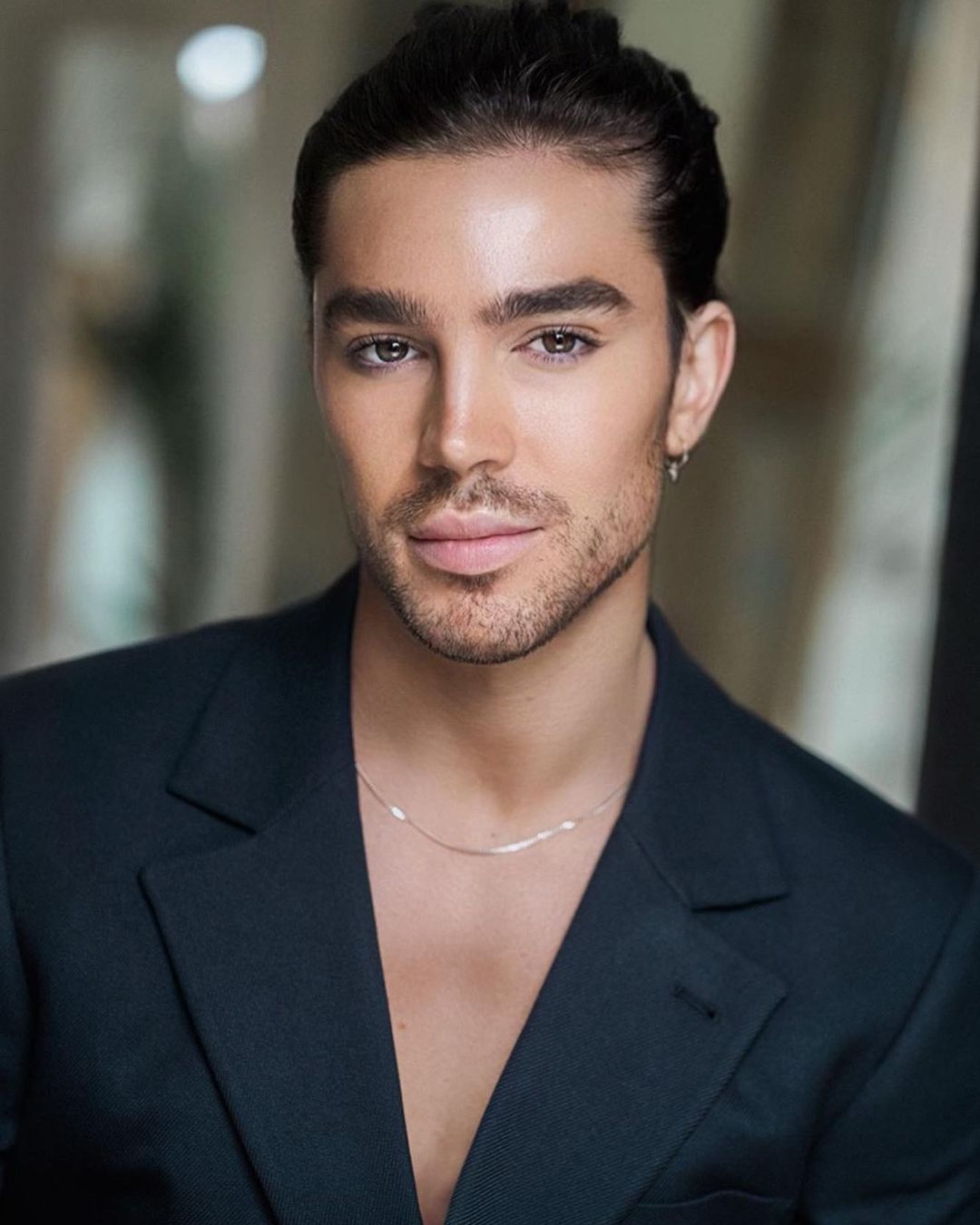 How can you get big bouncy curls that last all night long?
'A pro tip from me would be to use some clip-in extensions. They give you maximum hold for the blowdry or curl, and work for either thick or fine hair! Another top tip is to make sure you pin your curls after curling each section, this will really help the curls to hold.'
What's the best way to get big, bouncy volume during party season?
'I swear by the Beauty Works Super Hold Hairspray. I spray it on each section when curling, but also when back-combing to give it some extra body.'
What is the best way to style clip-ins without damaging them?
'It's really important with both natural hair and clip-ins to use a heat protection spray. I like to blowdry it into wet hair first, then I spritz it over the hair when using a hot tool. When it comes to styling, I always recommend no higher than 180 degrees for clip-in extensions.'
What hairstyles are going to be super popular this autumn-winter season?
'The 90s blowout is going to be absolutely huge for this season, but super sleek straight hair is also going to be a massive trend. I am still seeing a lot of summer waves being taken into winter, making them smoother and sleeker using oils and serums.'
So, I am now officially a fully-fledged member of the clip-ins club, and I don't think I'll be looking back any time soon. Did somebody say #hairgoals?
Shop the full Beauty Works range on LOOKFANTASTIC.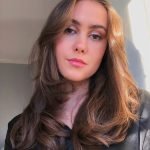 As someone with an affinity for all things beauty, discovering fantastic new products is my not-so-secret obsession. Over the years I've tried and tested a mountains worth of creams, serums and cleansers, finding some of my favourite 'holy-grail' products along the way. However, I'm always on the lookout for more ways to nourish my hair, perfect my dewy base, or enhance my skincare routine. Working as a beauty blogger for over 3 years, I've been lucky enough to collaborate personally with lots of amazing beauty brands including Christian Dior, The Body Shop and Dermalogica. I've used the Dermalogica special cleansing gel religiously since I first got it and their products are some of my ultimate skincare faves. When it comes to cosmetics, NARS Sheer Glow foundation is definitely my go-to - I live for a light, glowy base!