Estée Lauder, the founder of the international beauty business that bears her name, can only be described as a true visionary, innovator, and role model to many. Estée cleverly combined her instincts on what women wanted from their beauty products along with her natural selling ability and intuitive marketing efforts.
Here, we'll be sharing a brief history of how the Estée Lauder brand came to be, as well as introducing you to some of Estée Lauder's best-selling and most popular skincare products.
The Estée Lauder Story
Who Is The Estée Lauder Brand Named After?
Did you know that Estée Lauder's birth name was actually Josephine Esther Mentzer and the name Estée is a variation of her nickname, Esty? A young Estée Mentzer was raised in Queens, New York, by her Hungarian mother, Rose, and Czech father, Max.
At a young age, Estée was exposed to the creation of innovative beauty creams by her Hungarian uncle, Dr John Schotz. Schotz was a chemist, and his company, New Way Laboratories, sold beauty products. When Dr Shotz created the Super-Rich All Purpose Creme, Estée took on the role of an intermediary and successfully distributed the cream among her friends and peers.
How Did The Estée Lauder Brand Begin?
In the late 1920s, Estée met Joseph Lauter, married him in 1930 and moved to Manhattan. The couple adopted the surname 'Lauder', correcting a misspelling when Joseph's father emigrated from Austria to the United States. Estée Mentzer became the icon we know today as Estée Lauder.
Estée Lauder was a born saleswoman who passionately believed in the science behind game-changing skincare. So In 1946, Estée and Joseph launched the brand we love and recognise today, Estée Lauder. One year later, the duo got their first significant order: $800 worth of products for the iconic department store, Saks Fifth Avenue.
Estée Lauder knew the way forward was to physically show potential customers how the Estée Lauder skincare and Estée Lauder makeup products looked and felt on real women's faces. One of Estée's most famous marketing mantras was "Telephone, Telegraph, Tell a Woman." She believed that women who enjoyed using her products would tell their friends and family, and word would spread. Estée Lauder also became the first brand to offer free samples to potential customers to try their products before they buy.
What Made Estée Lauder Stand Out?
To further promote her cosmetics, Lauder spent several days monitoring the behaviour of visitors to one of the largest department stores in New York. The purpose of her observations was to determine which direction people most often look in as soon as they go inside.
When it turned out that most people were looking and going to the left, she bought a place for her counter in that direction. Lauder also gave out cards to shoppers in which she promised free powder to anyone who bought her products. Thanks to this, the practice of 'gift with purchase' became a successful marketing tactic.
As time passed, the brand gained more and more momentum: the launch of the first luxury anti-wrinkle cream began; creation of separate cosmetic brands (Clinique and Aveda) purchase of shares and rights to use the trademark of other brands (MAC, DKNY, Bobby Brown, Tom Ford, etc.). Did you know that because of Estée Lauder, the first Foundation for the Early Detection of Breast Cancer (BCA) was also opened?
The Estée Lauder brand has changed over the years, but the main thing has remained the same: unsurpassed quality, high efficiency and honesty towards its customers are still at the heart of creating Estée Lauder skincare and Estée Lauder makeup.
The Best Estée Lauder Skincare Products
Ideal for anyone with tired, lack-lustre skin that is in desperate need of a boost, the Estée Lauder Advanced Night Repair Intense Reset Concentrate is a cooling gel-cream that soaks into the skin quickly, offering intense hydration.
If your skin is showing signs of stress, this soothing serum contains 15x concentrated hyaluronic acid to penetrate deeper through the surface layers of your skin soothing and revitalising in the process.
Key Features
Dermatologist tested.
Contains hyaluronic acid.
Non-acnegenic.
Non-comedogenic.
Choose the Estée Lauder Revitalizing Supreme+ Youth Power Creme Moisturiser for a truly luxurious day cream. This sumptuous and quick-absorbing day cream leaves skin looking and feeling firmer and more radiant. Ideal for skin that sways slightly on the drier side, this intensive moisturiser is enriched with exclusive moringa plant extract, often referred to as the 'tree of life, to help minimise the appearance of fine lines and wrinkles.
Hibiscus morning bloom extract works to protect the complexion against environmental aggressors, while an infusion of hyaluronic acid and cactus stem cell extract seek to provide up to 72 hours of hydration.
Key Features
Use AM or PM.
Deeply hydrating.
Contains Hyaluronic Acid.
Soothe and refresh your undersides with the energising and brightening Estée Lauder Daywear Eye Cooling Anti-Oxidant Moisture Gel Créme. Eradicate tired, puffy eyes and reveal bright, bouncier skin. This hydrating eye cream is infused with cucumber extract to cool and hydrate the skin.
The fast-absorbing cream delivers 24-hour hydration, while a super antioxidant complex supports the skin's natural defences against environmental factors. Promoting a smooth and youthful-looking eye contour, the cream helps to soften the look of dark circles and fine lines for a rejuvenated look.
Key Features
Suitable for all skin types.
Dermatologist and ophthalmologist tested.
Ideal for use on dark circles and puffy eyes.
A multi-purpose product at its core, the Estée Lauder Perfectly Clean MultiAction Foam Cleanser and Purifying Mask is a cleanser and face mask in one. Ideal for normal or combination skin types. The foaming cleanser removes traces of makeup, skincare and impurities to leave the complexion feeling fresh and clean.
Key Features
Use as a daily cleanser.
Use twice a week as a 3-minute purifying face mask.
Ideal for normal or combination skin types.
Restore a radiant-looking glow using the Estée Lauder Resilience Multi-Effect Tri-Peptide Face and Neck Creme SPF15 for Normal/Combination. Created with a triple peptide complex, this face and neck creme help soften the appearance of fine lines and wrinkles and protect the skin against environmental aggressors.
Key Features
Helps plump skin for a youthful appearance.
Contains SPF 15.
Ideal for normal or combination skin types.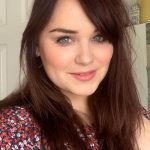 I've been writing about hair and beauty for over 10 years. I am a collector of vintage perfume and my go-to look always includes a bold pink lip! For more, visit https://www.goodgollymisshollie.co.uk