Fragrance can truly evoke your senses. With just one spritz, you can instantly transport yourself back to a treasured memory, be it an important time in your life, a significant place, or a particular person.
Fragrance can both be a reminder of others and yourself. With that said, you can count on Estée Lauder fragrance to hit the mark for all occasions, from the everyday work perfume to the special occasion fragrance.
If you're curious to learn more about Estée Lauder perfumes, this helpful guide on the most popular Estée Lauder perfumes is where you'll find everything you need to know about bestsellers, including Modern Muse, Youth Dew and more!
Which Are The Most Popular Estée Lauder Perfumes?
There are over 100 perfumes in the Estée Lauder perfume collection; however, there are a few popular perfumes that, when you know them, you'll immediately recognise each of them as an Estée Lauder fragrance icon.
How Long Does Estée Lauder Perfume Last?
Everyone's skin holds onto perfume differently, and how you spend your day can affect just how long your scent lingers. Estée Lauder perfumes are created using the best quality ingredients to ensure your signature scent is long-lasting on your skin.
If you're looking for your Estée Lauder perfume to last longer, we recommend spritzing some of your chosen scents onto a scarf, collar or coat lapel for a long-lasting hit of fragrance throughout the day.
Fragrance Family: Amber, Floral.
Top Notes: Lychee, Rose Petals, Mimosa.Heart Notes: Orange Flower, Gardenia, Tuberose.Base Notes: Orris Root, Blush Suede Accord, Marzipan Musk, Ambrox.
If you find yourself leaning towards amber and floral fragrances, you will most likely be drawn to Estée Lauder Beautiful Belle. Launched in 2018, Beautiful Belle forms part of the iconic Estée Lauder Beautiful collection, which includes the classic 1985 fragrance, Beautiful. This sparkling fragrance is romantic at its core, making it a wearable scent that is particularly apt in the Spring and Summer months. Beautiful Belle is love in a bottle.
Fragrance Family: Sheer Floral.
Top Notes: White Lily, Violet Leaves, Green Accents.Heart Notes: Black Lilac, White Peony, Karo-Karounde Blossoms, Baie Rose, Pink Rose, Jasmine.Base Notes: Sandalwood, Patchouli.
Estée Lauder Pleasures is an excellent choice for those looking for a classic and true-to-life floral fragrance. First launched in 1995, this fresh, ethereal scent encompasses femininity at its heart. Pleasures is typically best suited as a daytime scent and is reminiscent of warm, sunny days filled with optimism. However, there really are no rules with this crisp, floral fragrance that wears down softly and gently on the skin.
Fragrance Family: Amber Spicy.
Top Notes: Rose, Jonquil, Lavender.Heart Notes: Jasmine, Muguet, Spice.Base Notes: Moss, Vetiver, Patchouli.
Estée Lauder's first fragrance 'Youth Dew' entered the perfume market back in 1953 and has been a much-loved signature scent ever since. This amber, spicy scent is prominent and blousy and certainly impacts, making it a highly memorable signature scent. This warming, nostalgic fragrance dries down to a spicy woody aroma. Ideal for nighttime occasions or Autumn and Winter, this cosy and familiar scent is not one to pass by.
Fragrance Family: Floral Woody.
Top Notes: Mandarin, Honeysuckle Nectar.Heart Notes: Jasmine Sambac, China Absolute, Tuberose, Lily.Base Notes: Patchouli, Amber, Musk, Madagascan Vanilla.
Launched in 2013, Estée Lauder Modern Muse is a sensual and sophisticated contrast of the floral scent family and the woody scent family. Modern Muse launched in 2013 and instantly became a bestseller. This confident fragrance is clean, elegant and striking, making Modern Muse the perfect choice for all occasions, including everyday wear.
Each and every Estée Lauder perfume is truly unique and with that in mind, we are sure you will find a Lauder signature scent to suit you. Whether you're looking for a fragrance for a special occasion, or simply to be reminded of someone close to you, start your search for the perfect scent with Estée Lauder.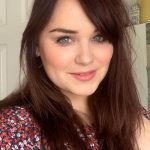 I've been writing about hair and beauty for over 10 years. I am a collector of vintage perfume and my go-to look always includes a bold pink lip! For more, visit https://www.goodgollymisshollie.co.uk